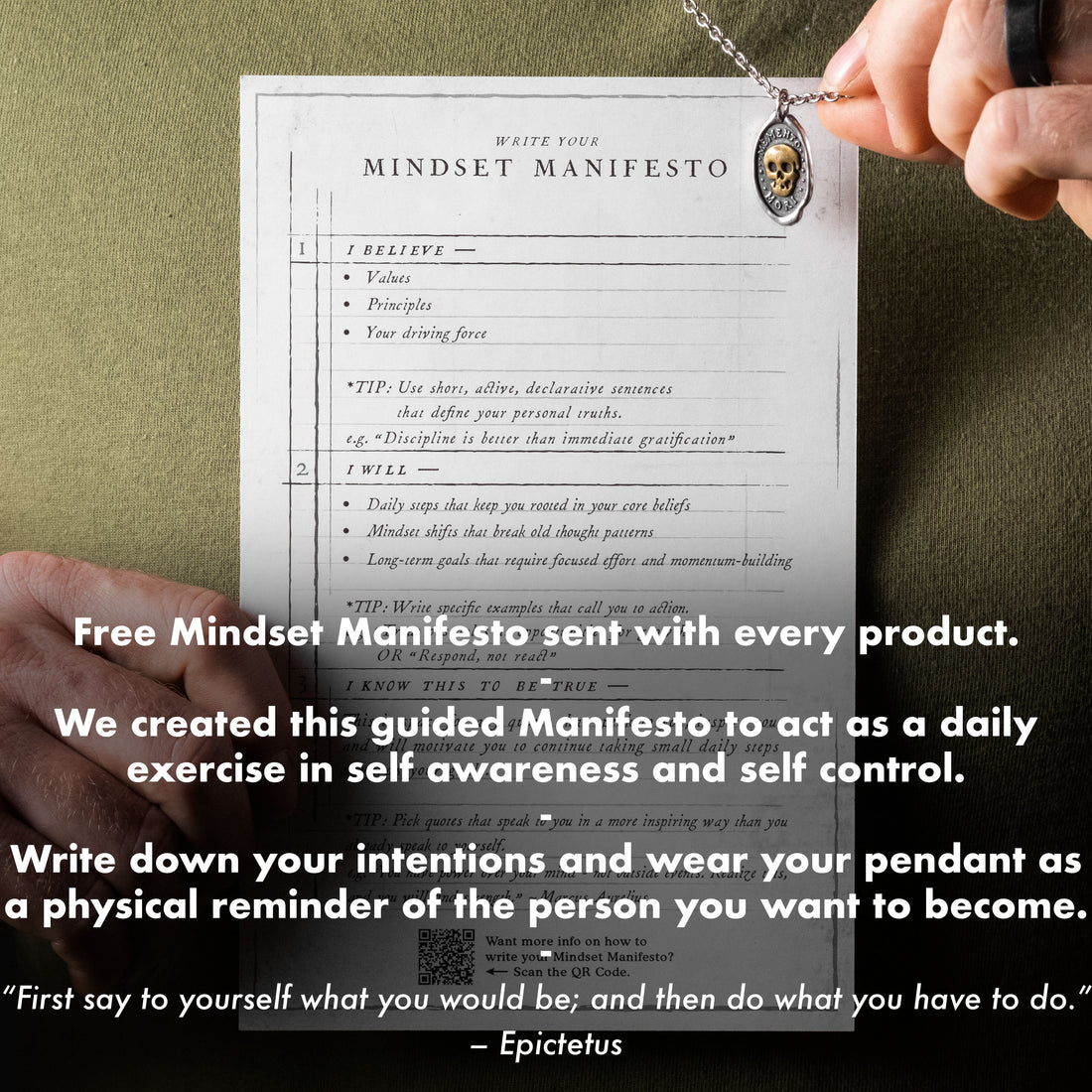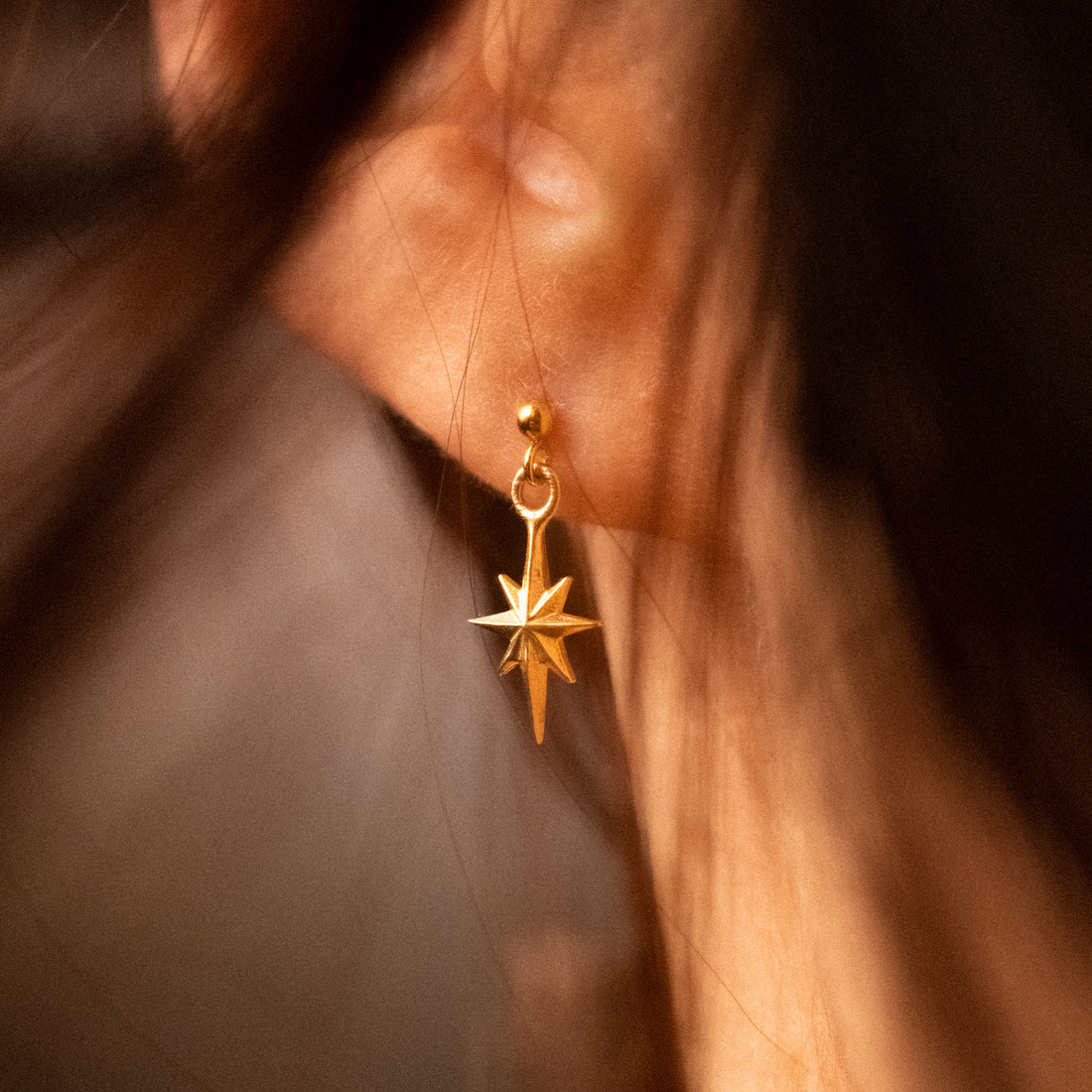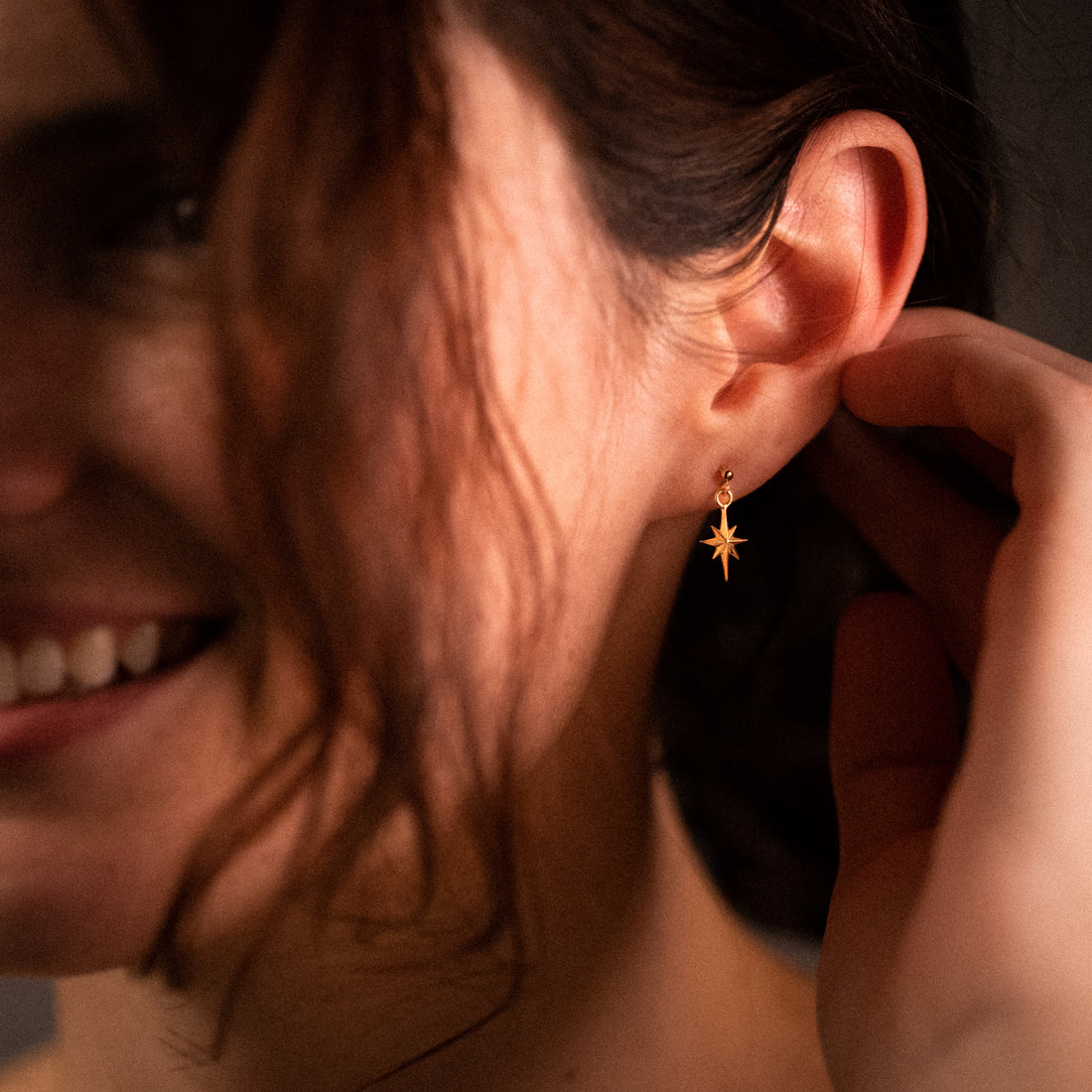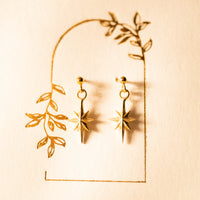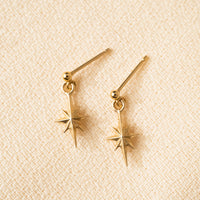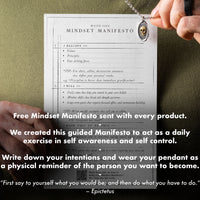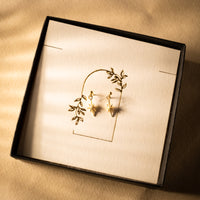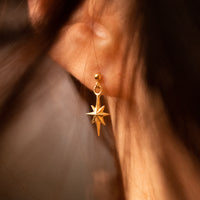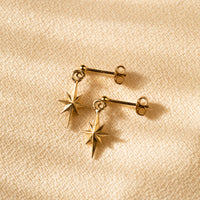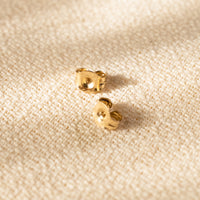 NORTH STAR Earrings - Pair
LIFETIME WARRANTY
MADE IN U.S.A
FAST SHIPPING
The ONLY U.S.A. made premium jewelry brand
Hand-crafted from start to finish, this pair of solid 14k gold earrings features the exact same gold star that is inlaid to some of our Worthy Journey pendants. These stars are representative of the Latin phrase PER ASPERA AD ASTRA.

This motto sometimes appears as AD ASTRA PER ASPERA and though both iterations of the phrase are correct, this one is less common. Other translations include "through adversity/difficulties to the stars" and "our aspirations take us to the stars." ASTRA is the Latin root for "astronomy," ASPERA directly translates to "rough" in English, as in "rough terrain." The English word "exasperate" draws its origins from the Latin ASPERA, and indeed many trials in life prove frustrating. However, this phrase recognizes the truth that in your attempts to achieve great things, you will have to pass through some rocky times on your way to your goals. This jewelry is meant to inspire perseverance so that no matter what the world throws at you, you can relish in the challenge because the stars wait just beyond the struggle.
Pair with our gold-inlaid Worthy Journey necklace or our gold oval token North Star necklace to create a special set!
- Pendant
•14k solid yellow gold
•Measures 0.295" by 0.458"
- Earring
•14/20k yellow gold-filled stud & backing
•Post is 2mm thick
1.) Choose a pendant that speaks to you and will spark positive action in your life.
2.) Fill out your free guided Mindset Manifesto to figure out what is important to you in life and the type of behavior shifts you want to focus on every day.
3.) Read your personal manifesto every morning and wear your memento pendant daily as a physical reminder of your newly found direction.
The daily reminder you didn't know you needed...
Stoic Wisdom + American Craftsmanship
- EMBODY YOUR ETHOS -
RESPOND > REACT
Mindset Manifesto
How to use your pendant to create positive change in your life.
Customer Reviews
Write a Review
Ask a Question
Filter Reviews:
service
Bill
thoughts
items
products
quality
workmanship
10/31/2023
Bill S.

United States
North Star ear rings
Great products, great service, love the motivational items and thoughts. Quality and workmanship of products are outstanding. Bill