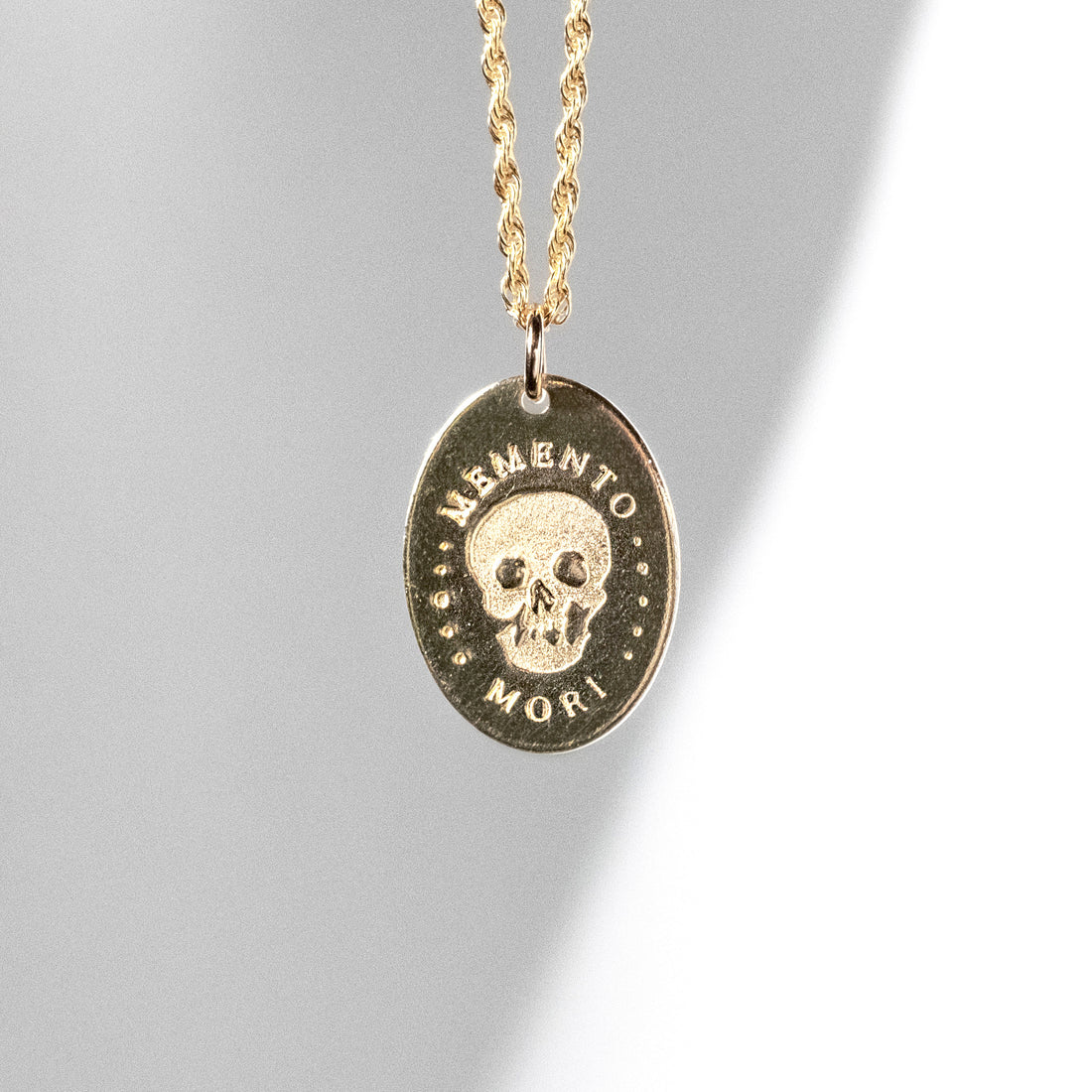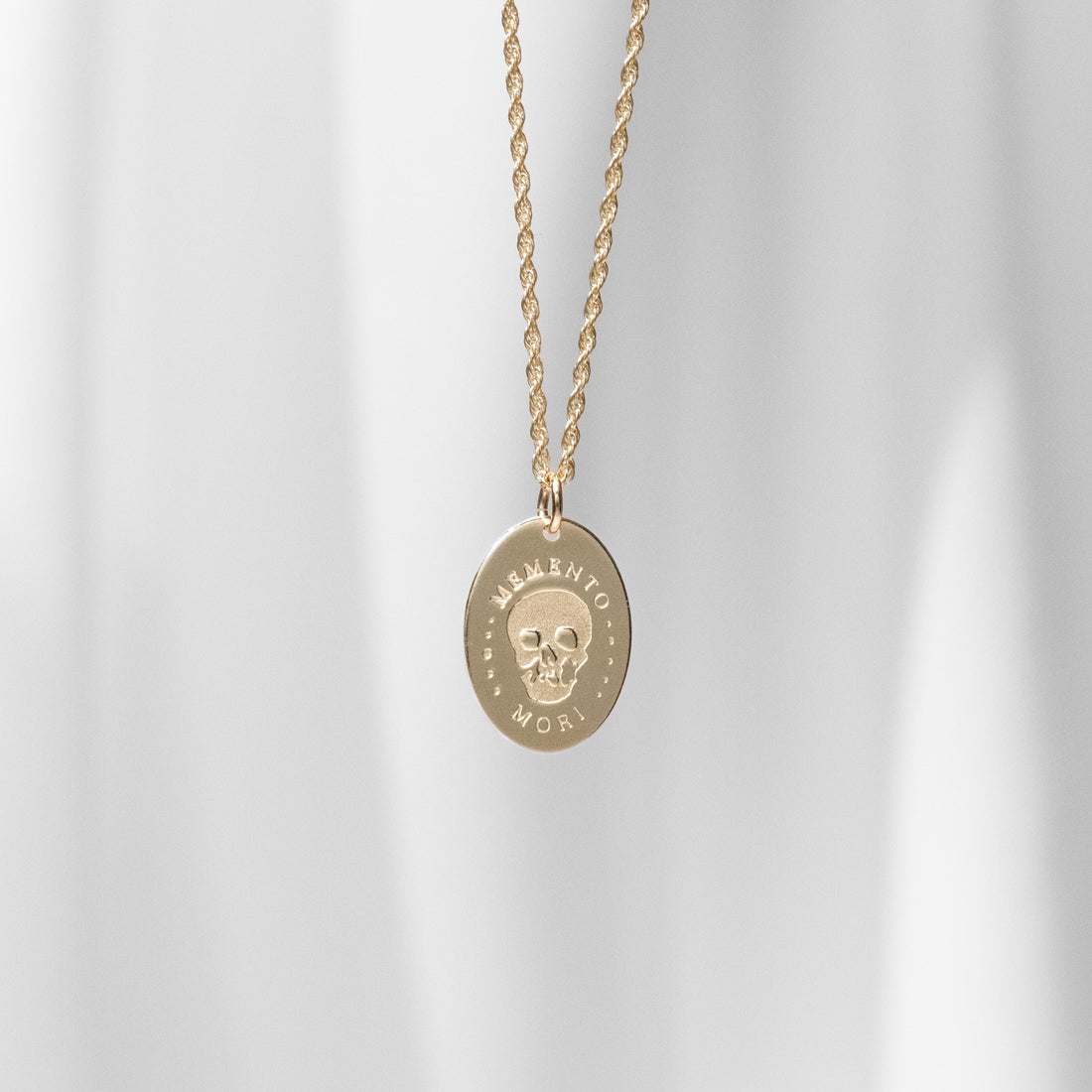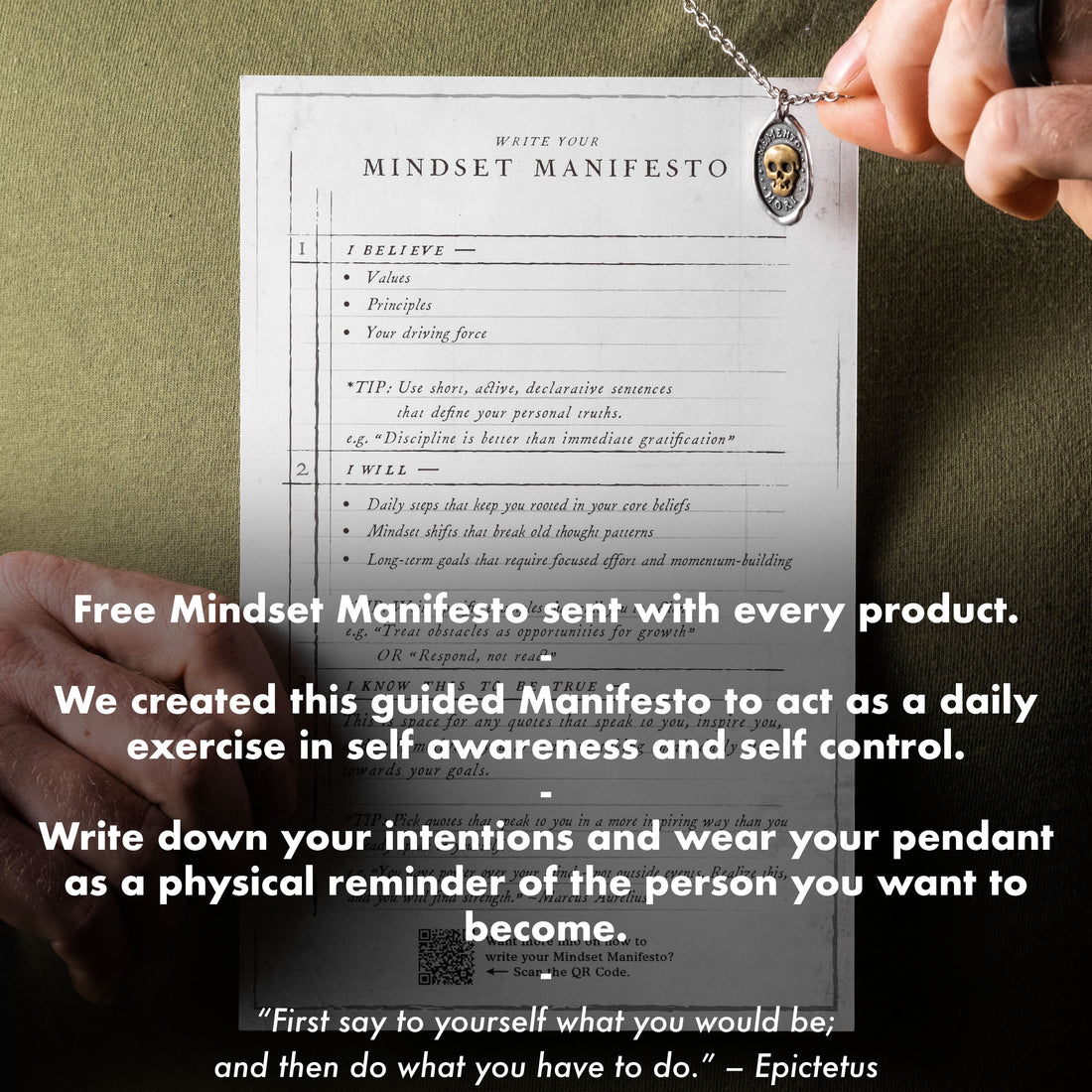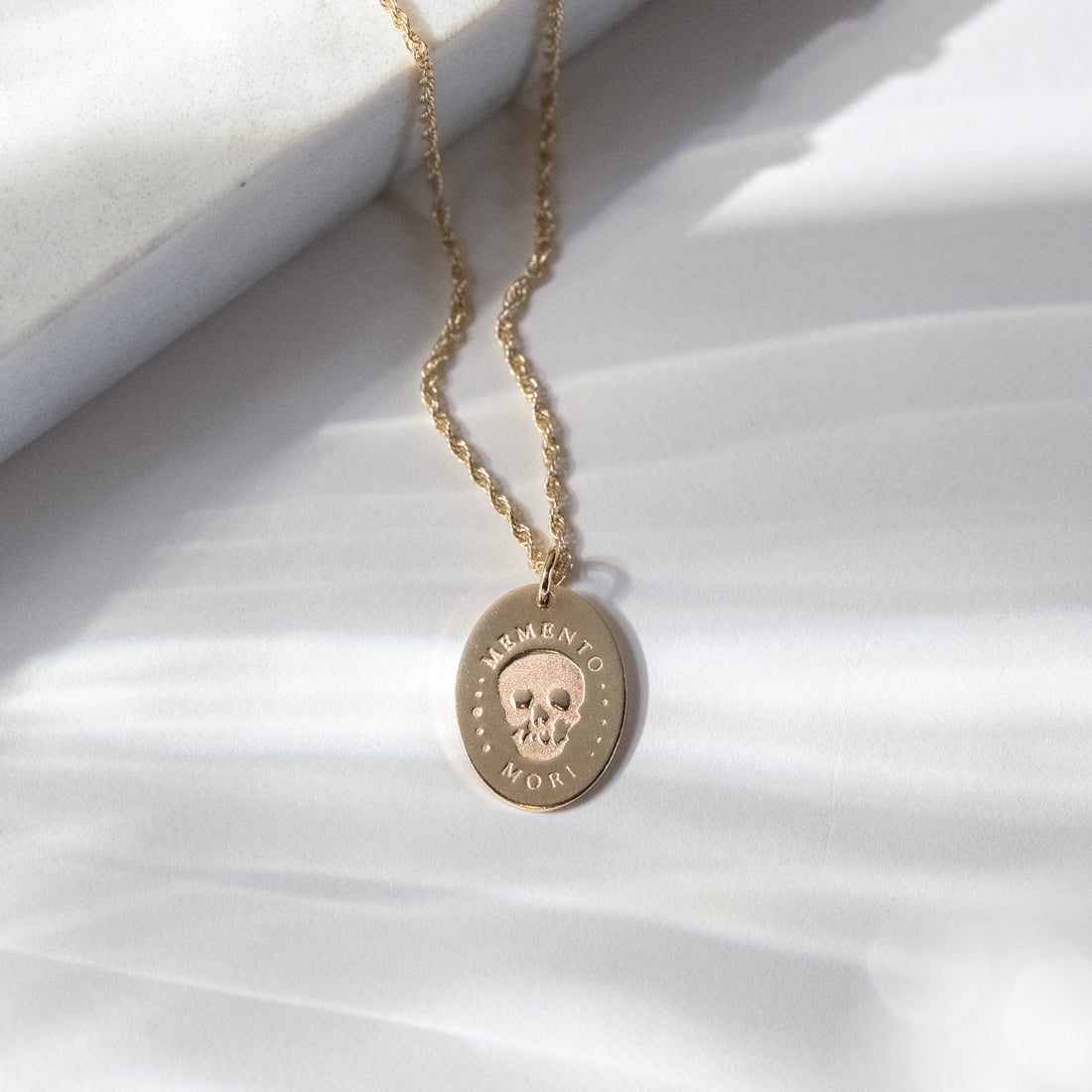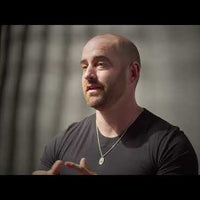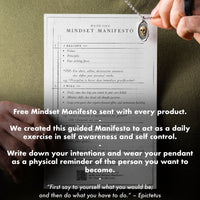 LIFETIME WARRANTY
MADE IN U.S.A
FAST SHIPPING
The ONLY U.S.A. made premium jewelry brand
Hand-crafted from start to finish, this stamped necklace features the Latin phrase MEMENTO MORI curving around a skull (a smaller version of our sterling wax seal design for the same phrase).
MEMENTO MORI means "Remember you will die." Let this side of the pendant remind you to live every day to its fullest potential, for we are not promised tomorrow - just as the phrase conveys, death is inevitable. This phrase and its imagery (usually a human skull) has been around since the medieval period with roots in classical antiquity and Christianity, but it is still just as relevant today. This is not a morbid message, but instead a positive reminder to make the most of every moment you are given, to recognize the opportunity in every day we wake up and keep breathing. How do you want to live life? To its fullest, or with regrets of joy undiscovered? Life is fleeting, so treasure every gift, and guide others to that same appreciation for life.
- Oval pendant
•14/20 yellow gold-filled
•13mm wide x 18mm tall
•Made in USA
- Chain
•14/20 gold-filled rope chain
•18" with soldered jump rings for extra strength
•Made in USA
Do you strive for daily self-improvement? Are you eager to cultivate a Growth Mindset?
Embark on a transformative journey with our NO-COST 30-day Mindset Shift Challenge: Experience profound changes in your perspective through the contemplation of your mortality, defining your WHY in life, and integrating daily practices that will help keep your focus on what truly matters in life.
The daily reminder you didn't know you needed...
Stoic Wisdom + American Craftsmanship
- EMBODY YOUR ETHOS -
RESPOND > REACT
Mindset Manifesto
How to use your pendant to create positive change in your life.
Customer Reviews
Write a Review
Ask a Question