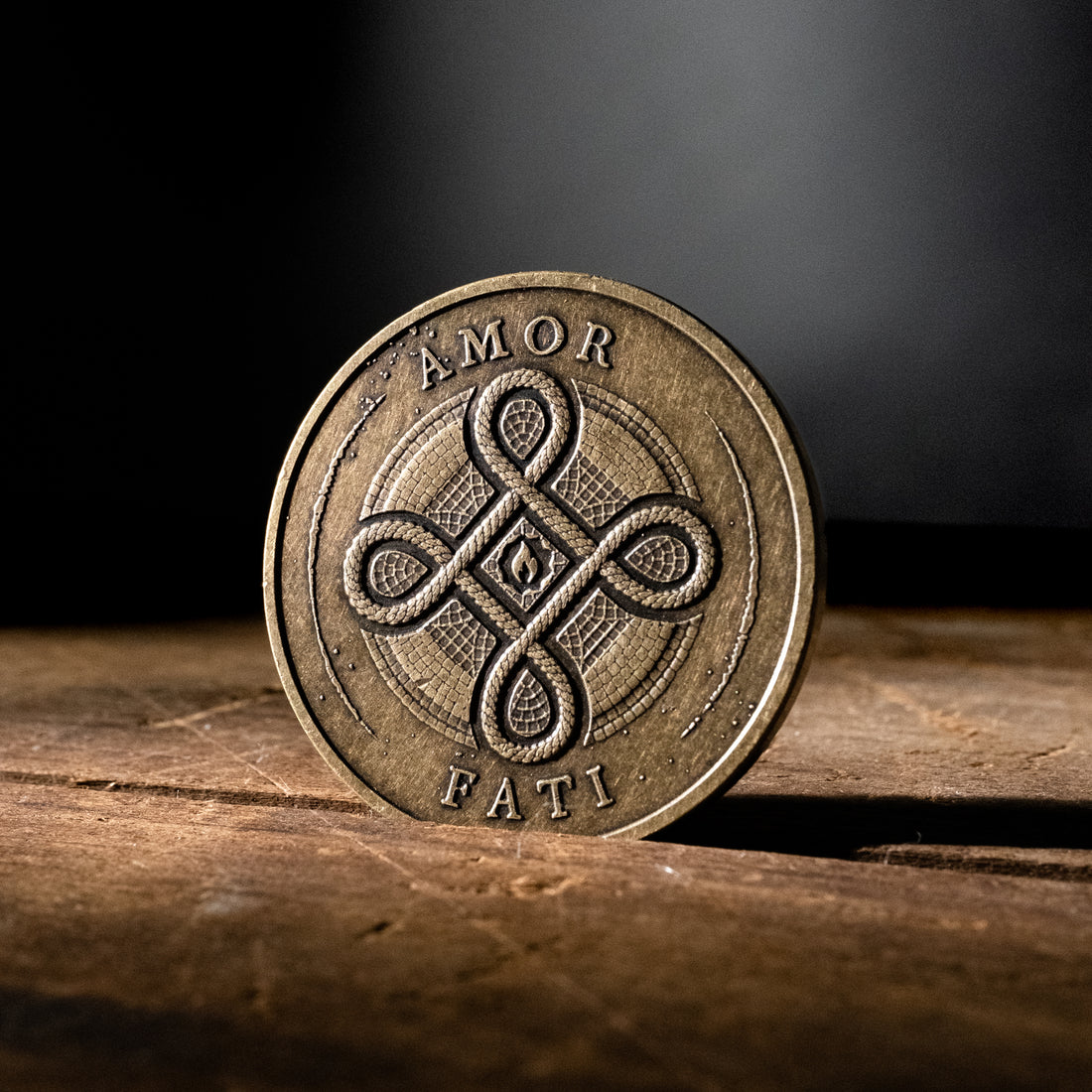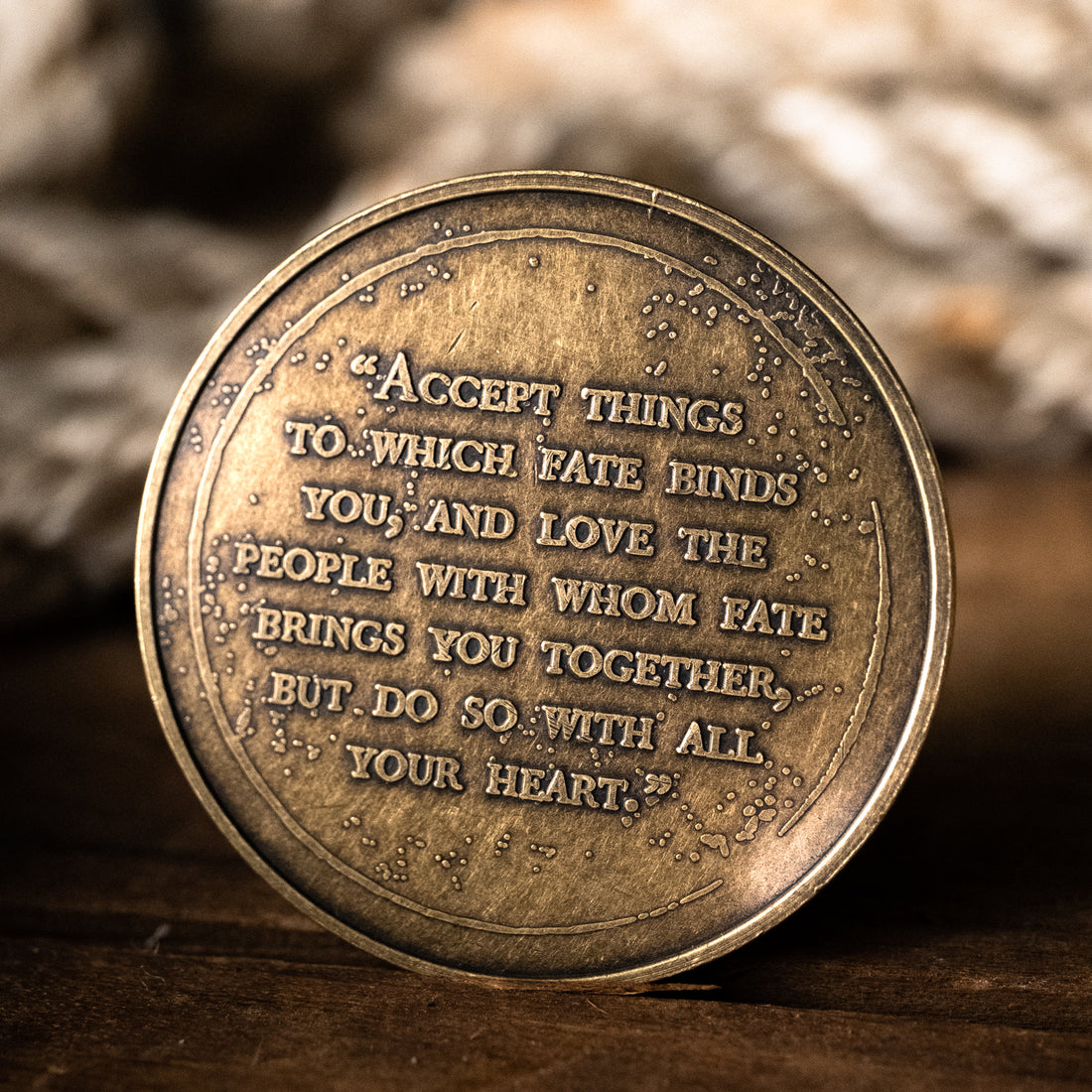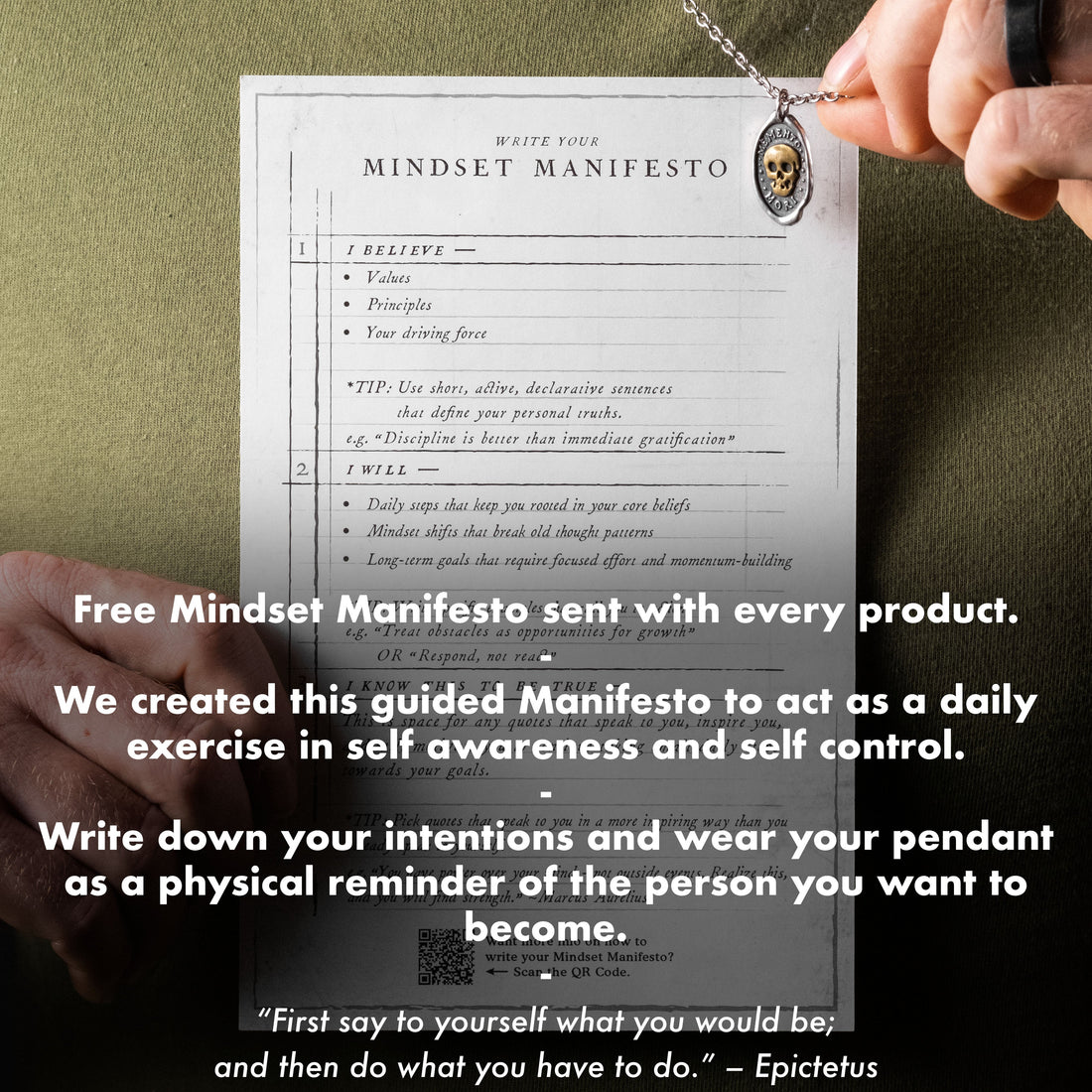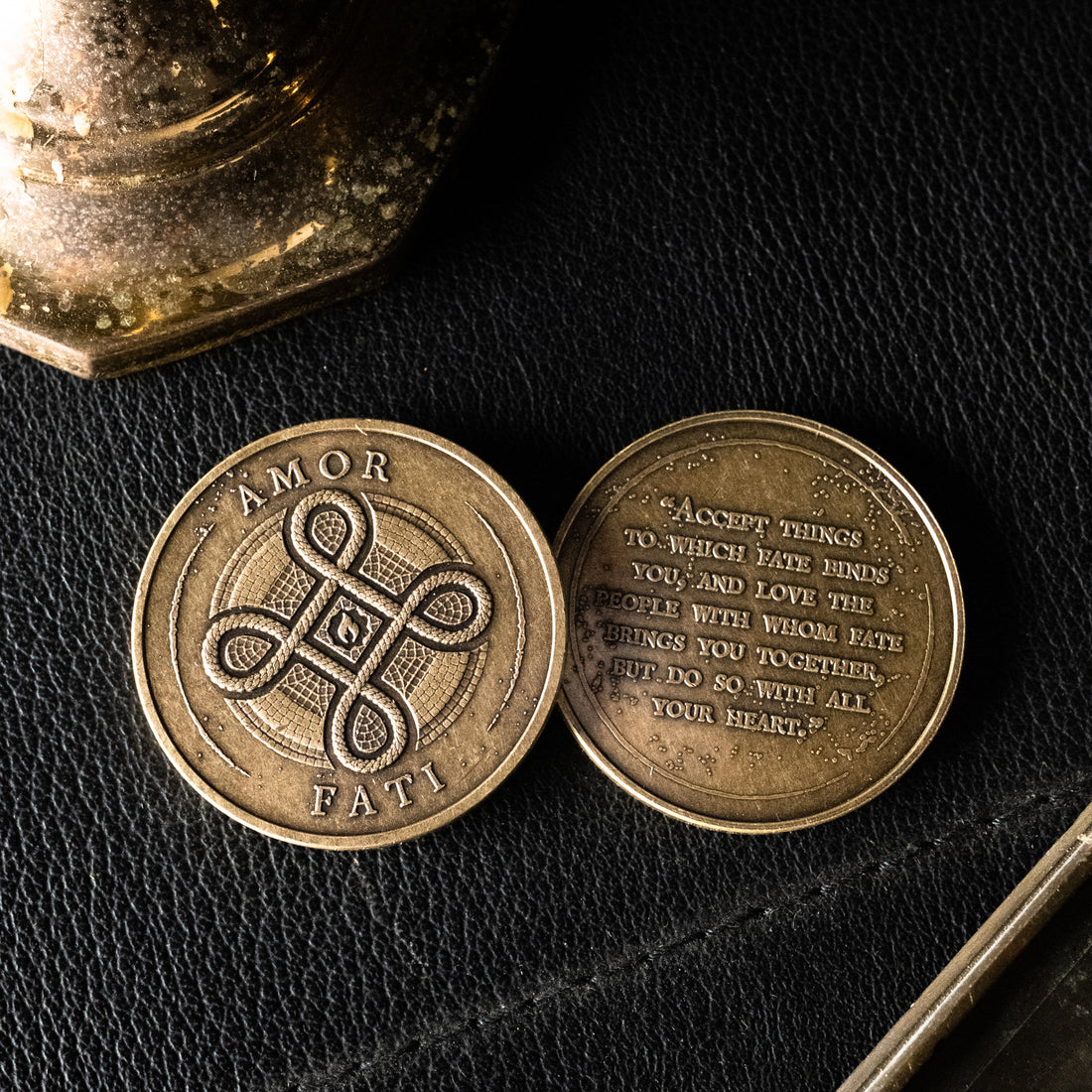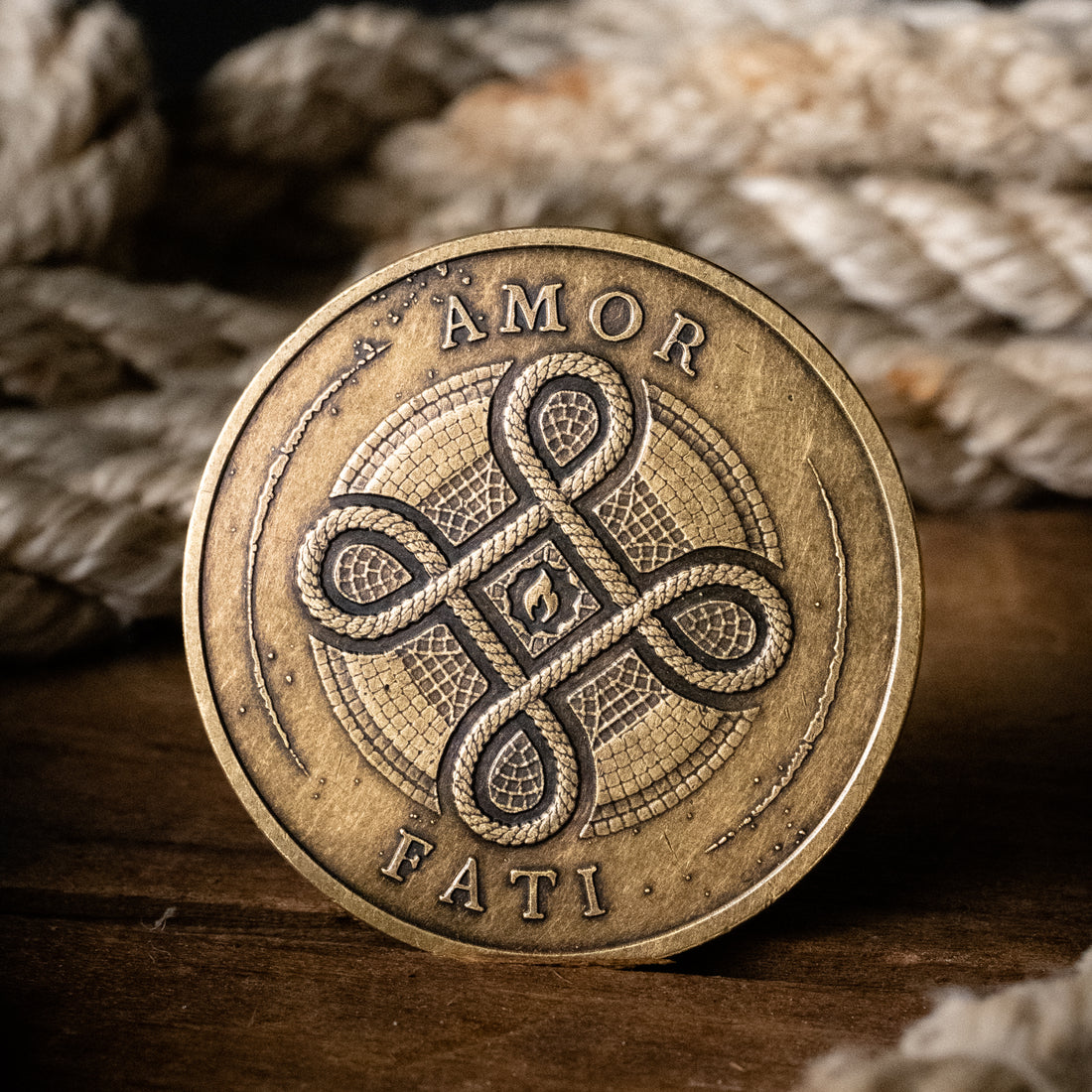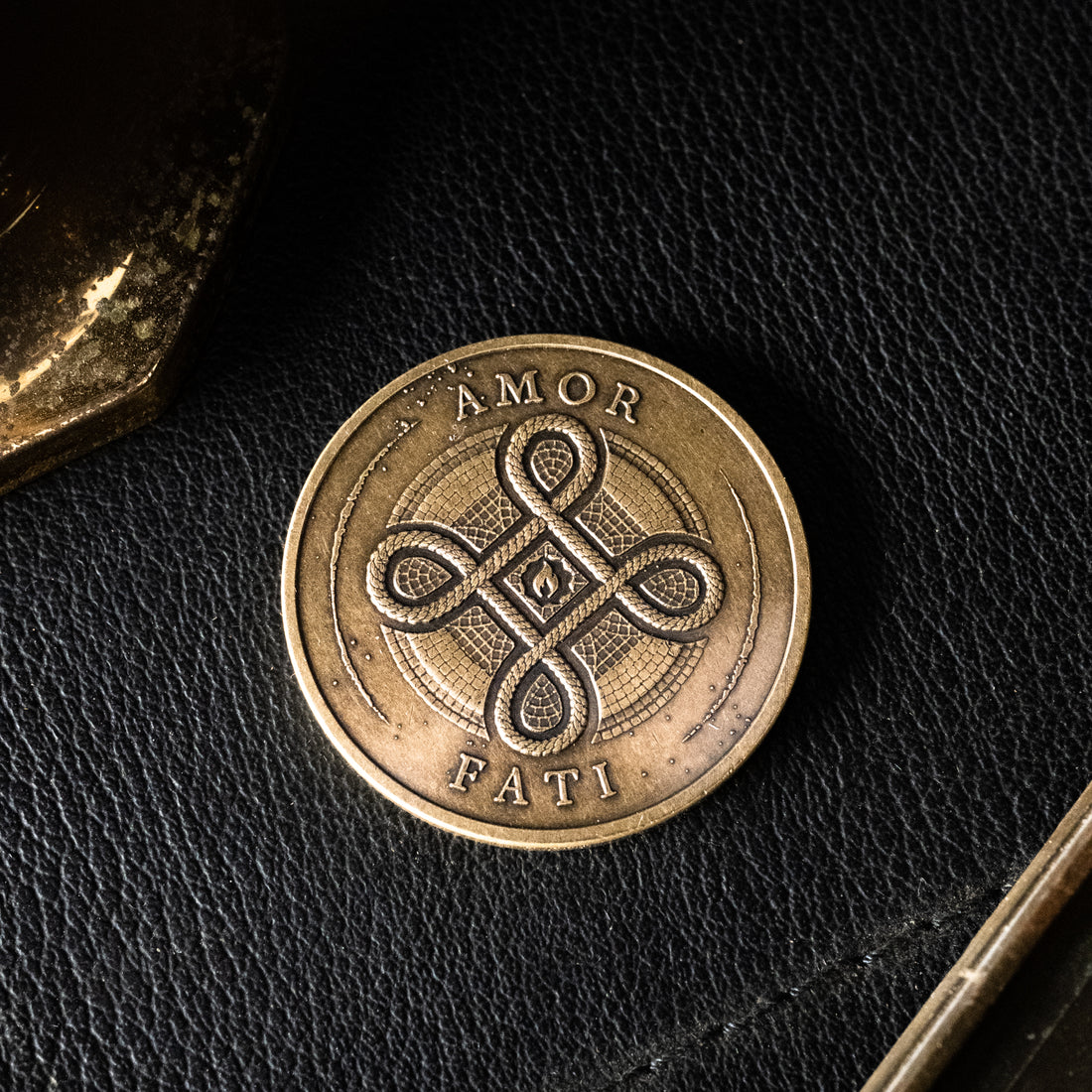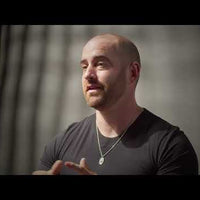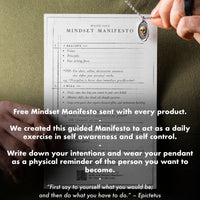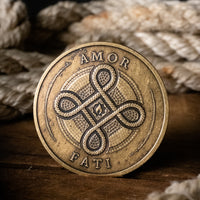 LIFETIME WARRANTY
MADE IN U.S.A
FAST SHIPPING
The ONLY U.S.A. made premium jewelry brand
Hand-crafted from start to finish, this stamped solid metal coin features the Latin phrase AMOR FATI with a bowen knot and flame over mosaic tile texture on the front, and a quote from Marcus Aurelius on the back.

AMOR FATI means "love your fate." The bowen knot of old rope represents love, and the single flame represents fate. Loving your fate can look like choosing to accept it and to understand yourself and your position in the world, and to love the path set before you as a way of self-advancement. Everything that has happened to you has made you who you are today and everything happening to you right now is shaping who you will become. Learn from your past so you can start shaping your future, and live with a fierce passion for life through all of its many ups and downs.
We decided to pair this phrase with a quote from Marcus Aurelius as it can provide an additional mantra to assist in acceptance of our fate and discernment of what we are able to alter within that path:
"Accept things to which fate binds you, and love the people with whom fate brings you together, but do so with all your heart." 
•39mm in diameter by 3mm thick
•Weighs 26 grams
•Solid antique brass with protective coating

Do you strive for daily self-improvement? Are you eager to cultivate a Growth Mindset?
Embark on a transformative journey with our NO-COST 30-day Mindset Shift Challenge: Experience profound changes in your perspective through the contemplation of your mortality, defining your WHY in life, and integrating daily practices that will help keep your focus on what truly matters in life.
The daily reminder you didn't know you needed...
Stoic Wisdom + American Craftsmanship
- EMBODY YOUR ETHOS -
RESPOND > REACT
Mindset Manifesto
How to use your pendant to create positive change in your life.
Customer Reviews
Write a Review
Ask a Question
11/21/2023
Charles A.

United States
Shared with friends
Bought 8 so far to share with fiends. Great message