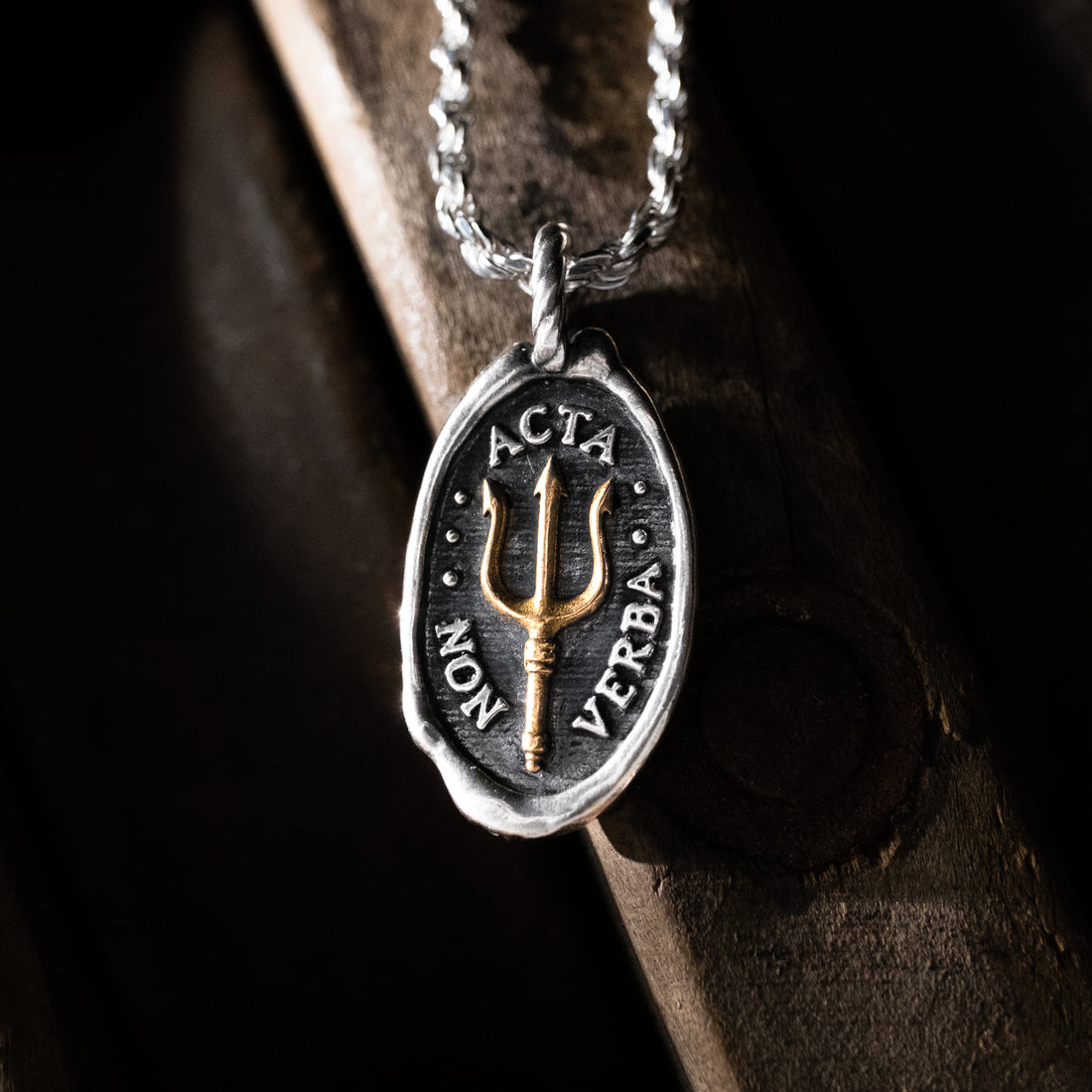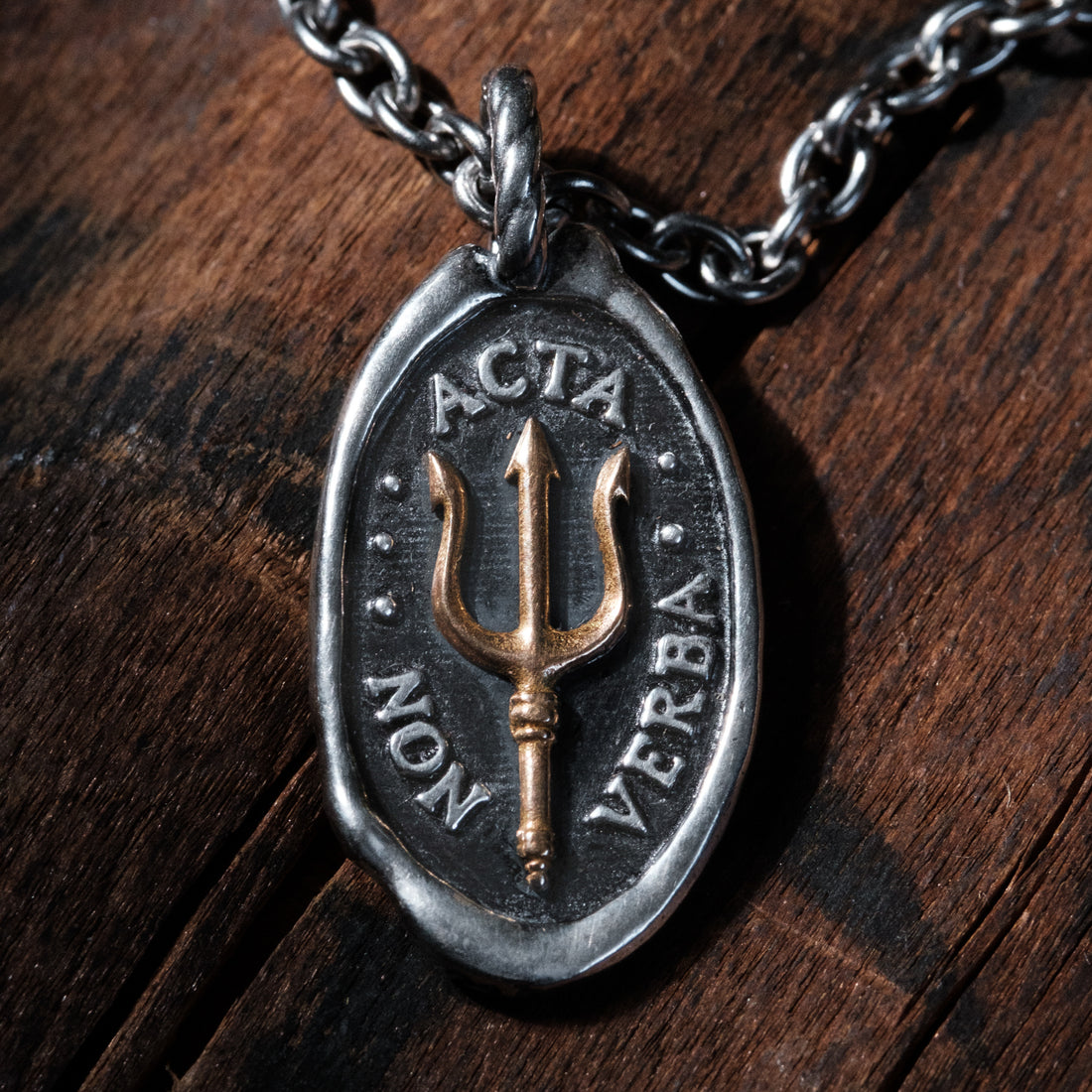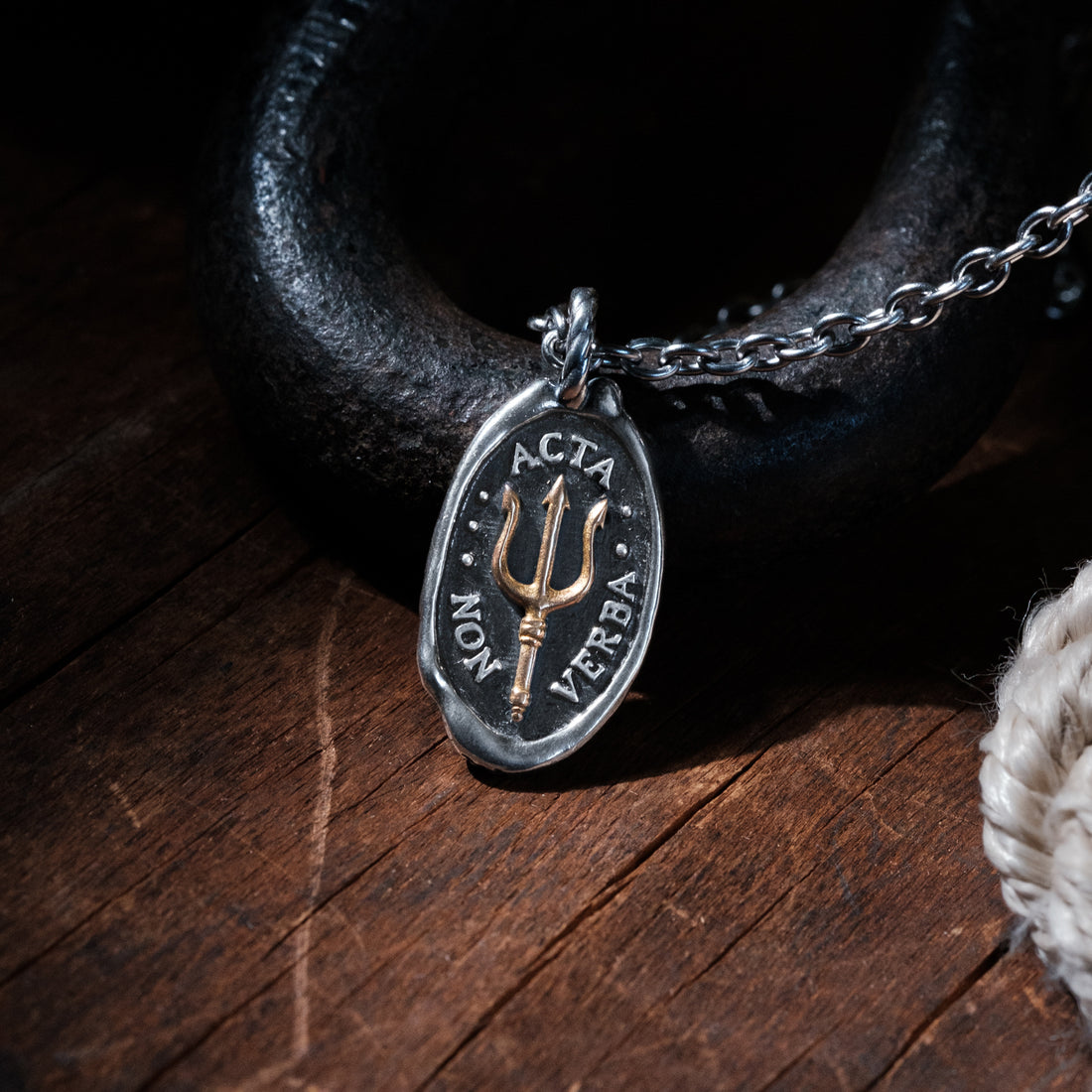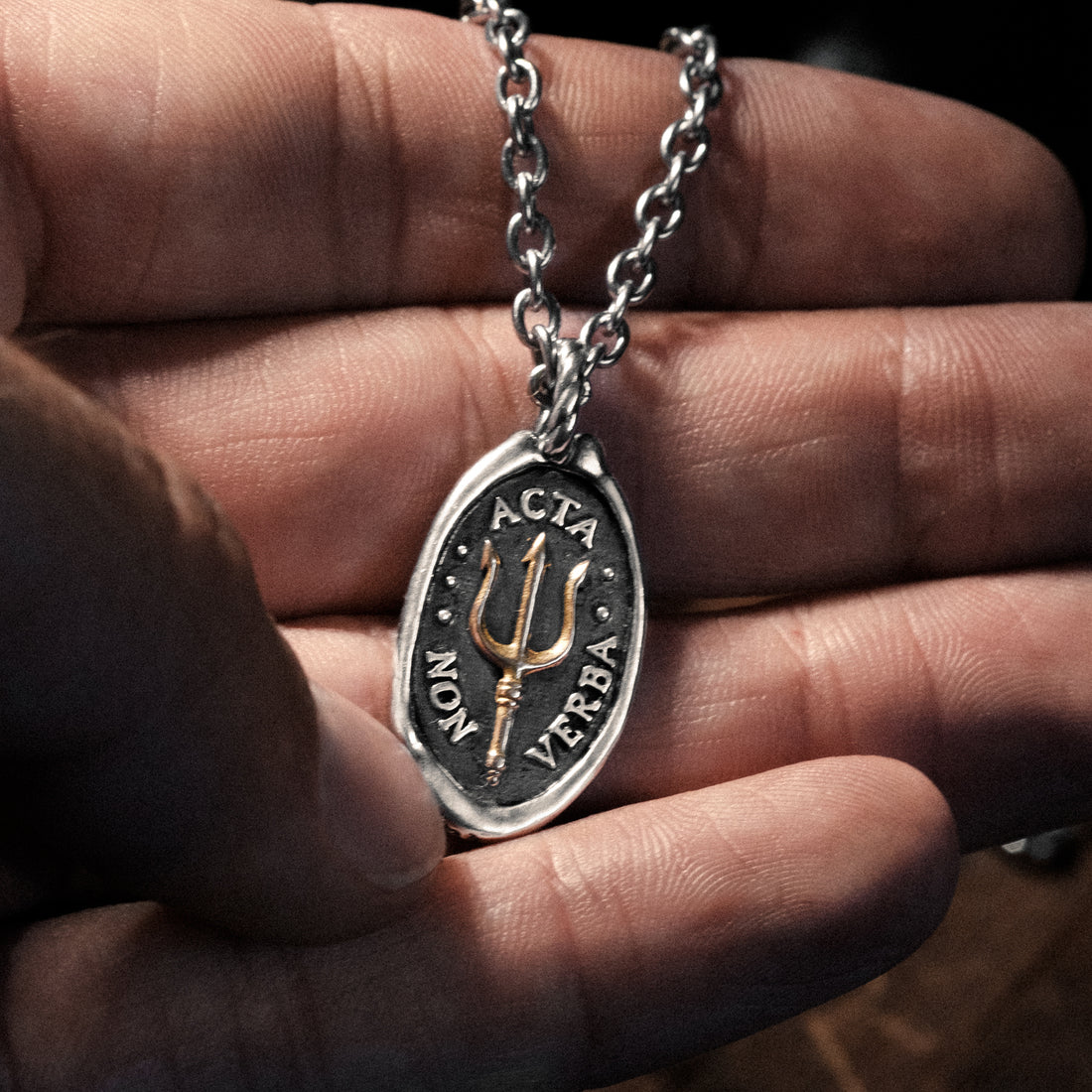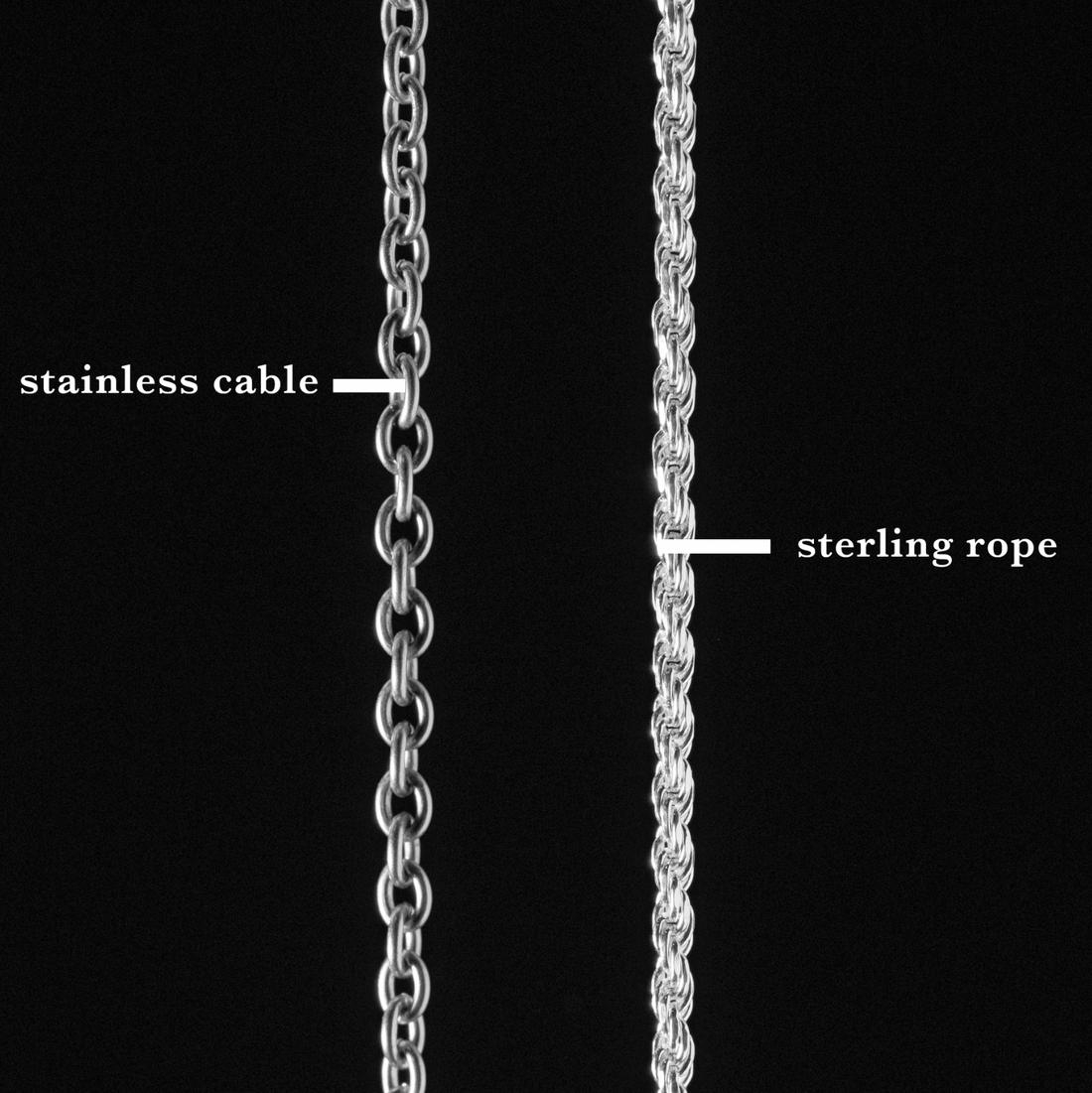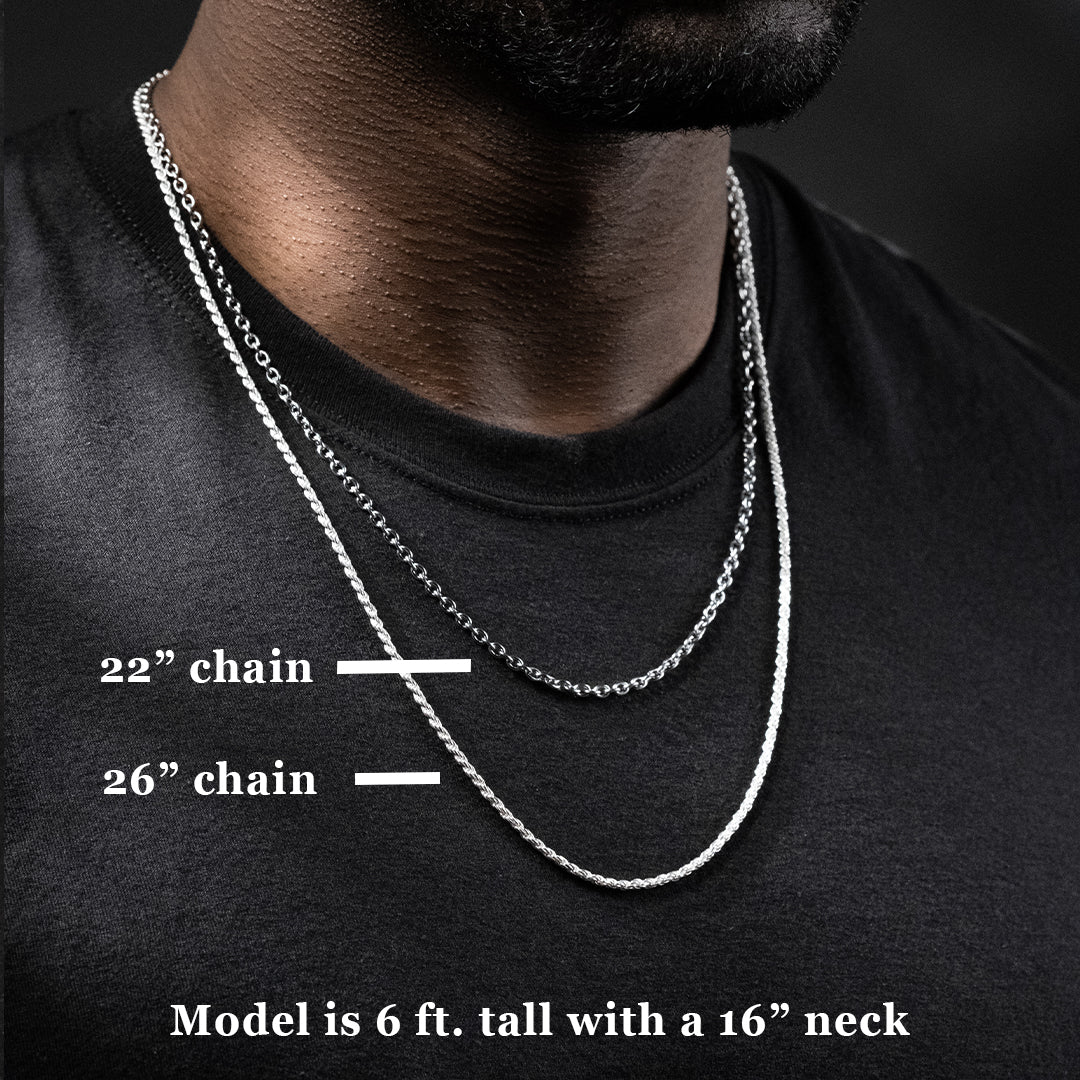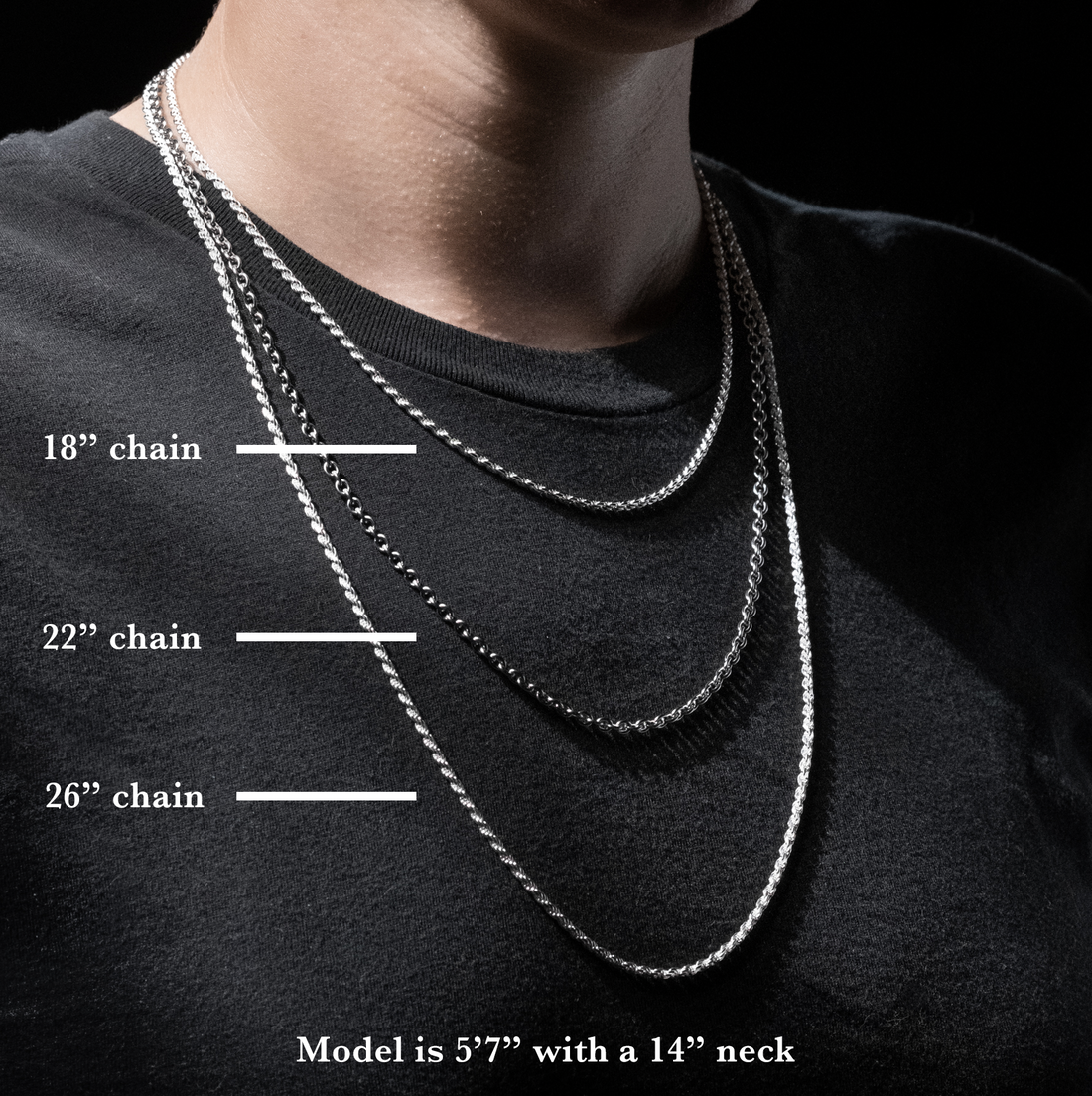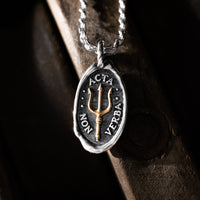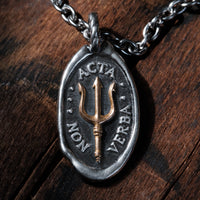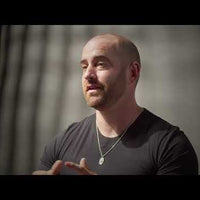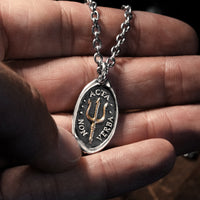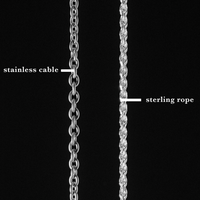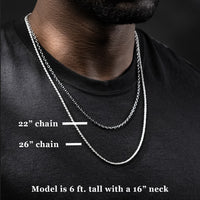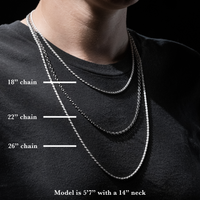 POWER OF THE SEA - Brass Inlaid Trident
LIFETIME WARRANTY
MADE IN U.S.A
FAST SHIPPING
The ONLY U.S.A. made premium jewelry brand
Hand-casted in the USA, this single-sided sterling wax seal pendant features the Latin words ACTA NON VERBA with a brass-inlaid trident.

ACTA NON VERBA is often translated as "actions, not words," but as the Latin word ACTA means "register of events," we felt that "deeds" was a translation more in keeping with the spirit of the motto. We chose to pair this phrase with a trident in keeping with our nautical roots, and also because the trident has been a symbol of power throughout history and mythology. The trident is most closely associated with Poseidon/Neptune, god-king of the sea in Greek and Roman mythology, and the tool has many practical uses. While Neptune used his trident to calm the seas and create earthquakes, sailors applied the tool to fishing and gladiators chose tridents as an offensive and defensive weapon. Whether you are using your own power to shape the world, to fight for your survival, or to combat bad habits, we want you to envision that power as a tool to wield decisively. Poseidon and the gladiators are known for their deeds, not for any speeches made.
 Discussing intentions is important, but growth begins with action.
- Pendant
•Measures approximately 1.2" tall by 0.5" wide
•.925 sterling silver, nickel-free
•Inlaid brass trident
Do you strive for daily self-improvement? Are you eager to cultivate a Growth Mindset?
Embark on a transformative journey with our NO-COST 30-day Mindset Shift Challenge: Experience profound changes in your perspective through the contemplation of your mortality, defining your WHY in life, and integrating daily practices that will help keep your focus on what truly matters in life.
The daily reminder you didn't know you needed...
Stoic Wisdom + American Craftsmanship
- EMBODY YOUR ETHOS -
RESPOND > REACT
Mindset Manifesto
How to use your pendant to create positive change in your life.
Customer Reviews
Write a Review
Ask a Question
Filter Reviews:
words
pendant
website
lifetime
phrase
quality
bracelet
package
Action
Hold Fast
06/23/2023
Christopher B.

United States
Awesome product
I chose this item because the phrase is perfect for me-Actions not words. Don't talk about it be about it. It is very high quality and I think it will last a lifetime. The design is a perfect size and weight. It was delivered quickly and in a very nice package.
05/04/2023
Eric E.

United States
Super cool!
Super cool piece! I wear it daily and I cant wait to make my next purchase! Most likely going to be the Hold Fast bracelet.
04/05/2023
Thomas P.

United States
Power of the Sea
When I was 11 years old, I played Poseidon on the school play. I've always been drawn to the ocean. I served aboard a Guided Missile Destroyer during the 1960's. I spend a lot of time on the Outer Banks of N.C. I'm a sport diver and salt water fisherman. My new pendant reminds me of the awesome power of the ocean and the unpredictable power of nature. Talk is cheap. Do something to make things better, not worse.