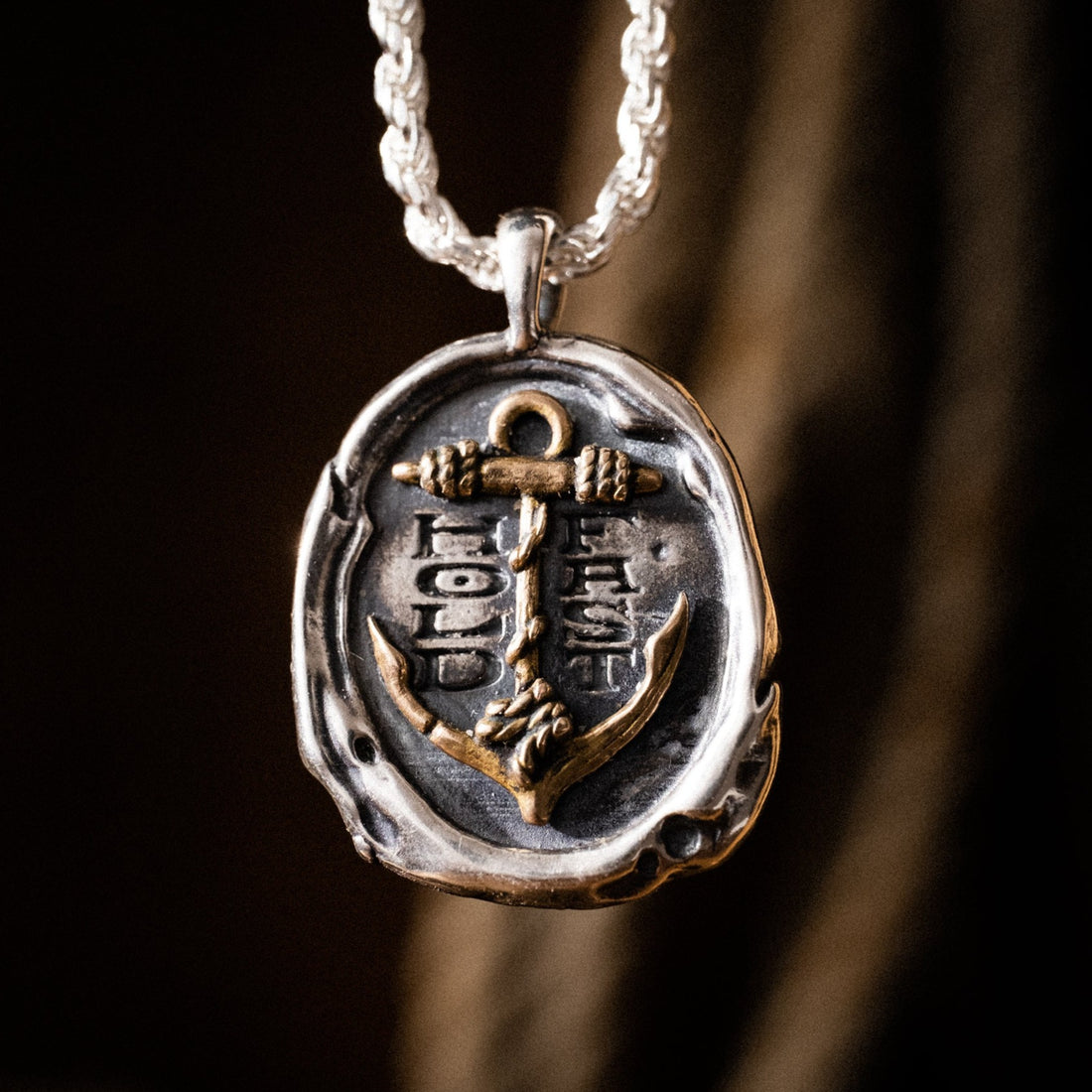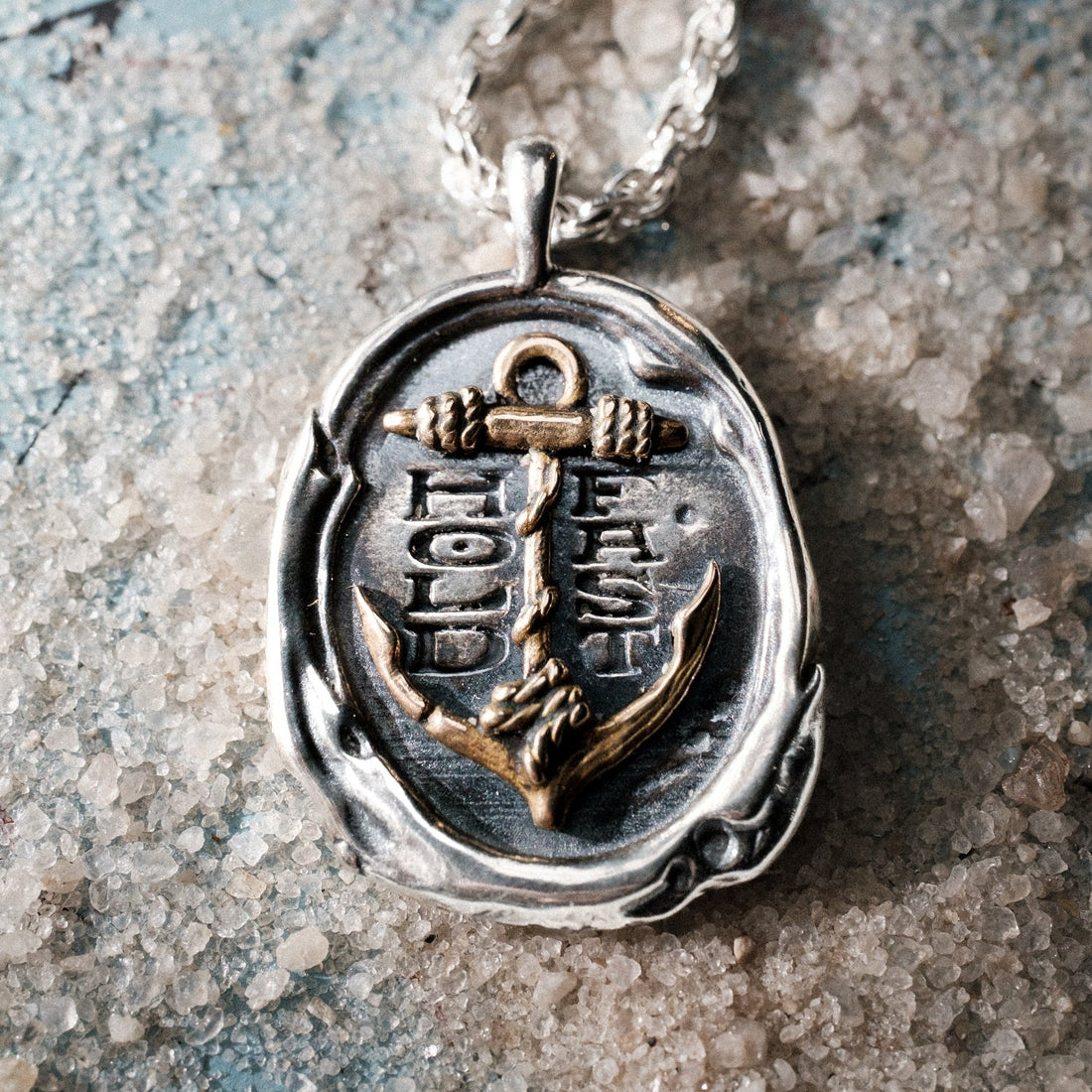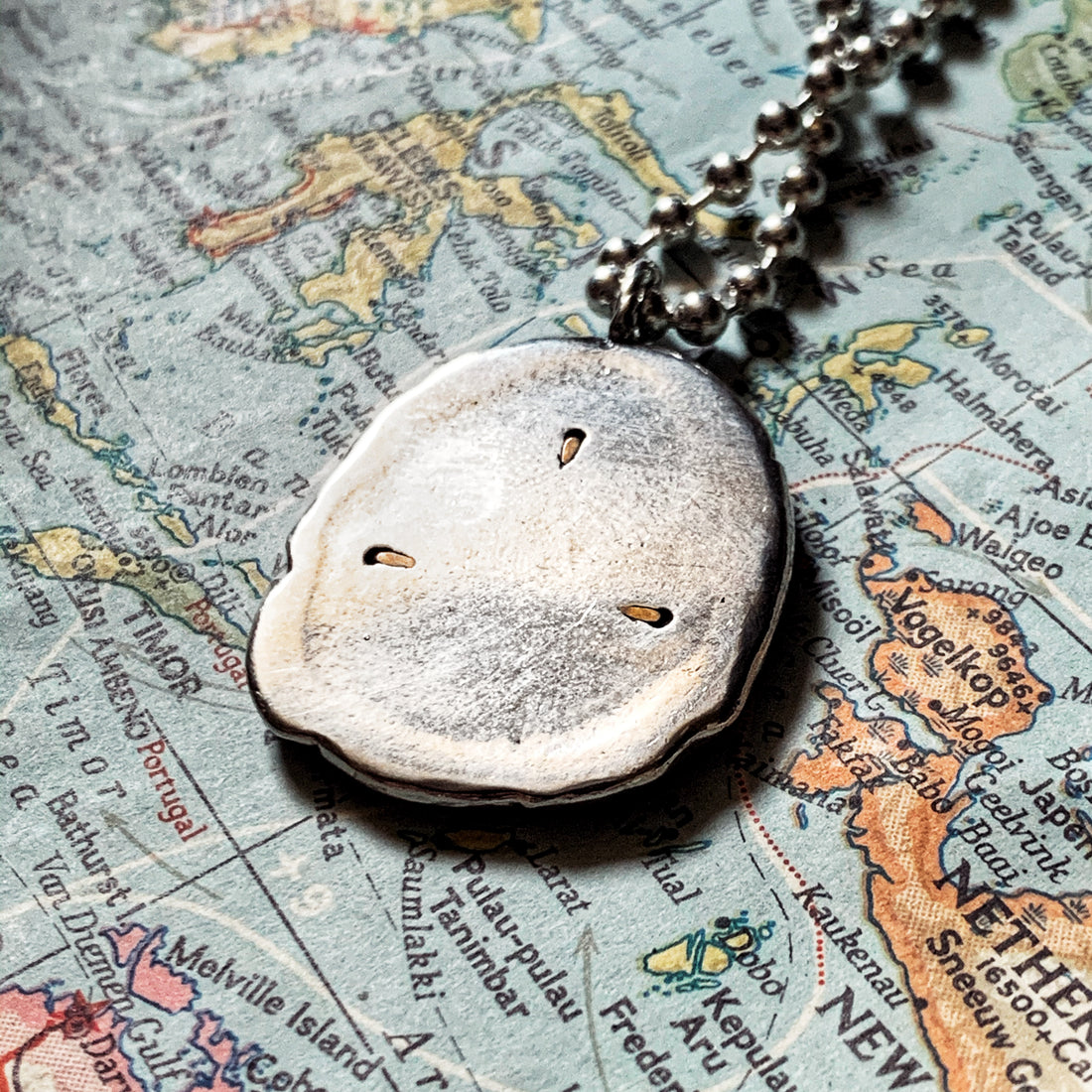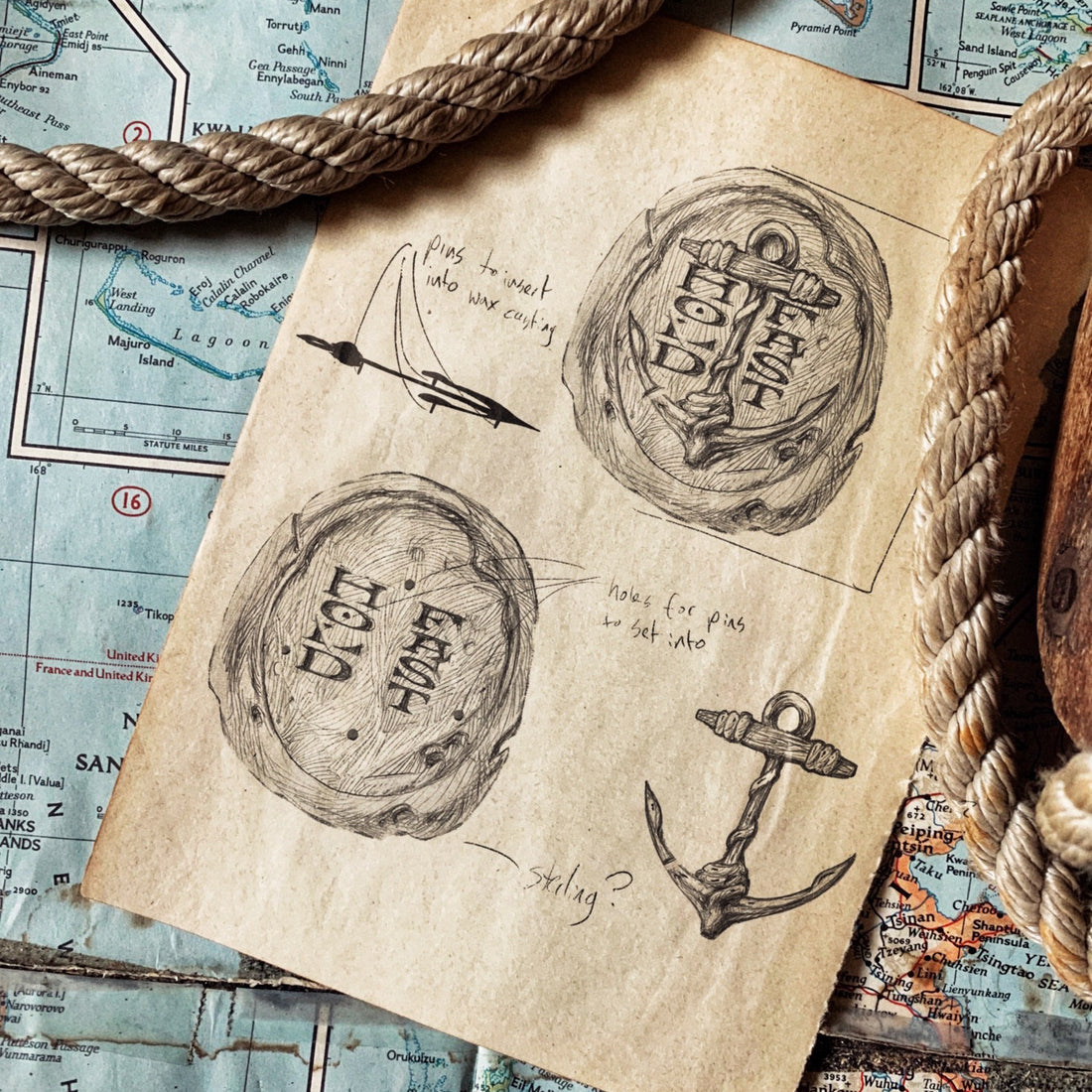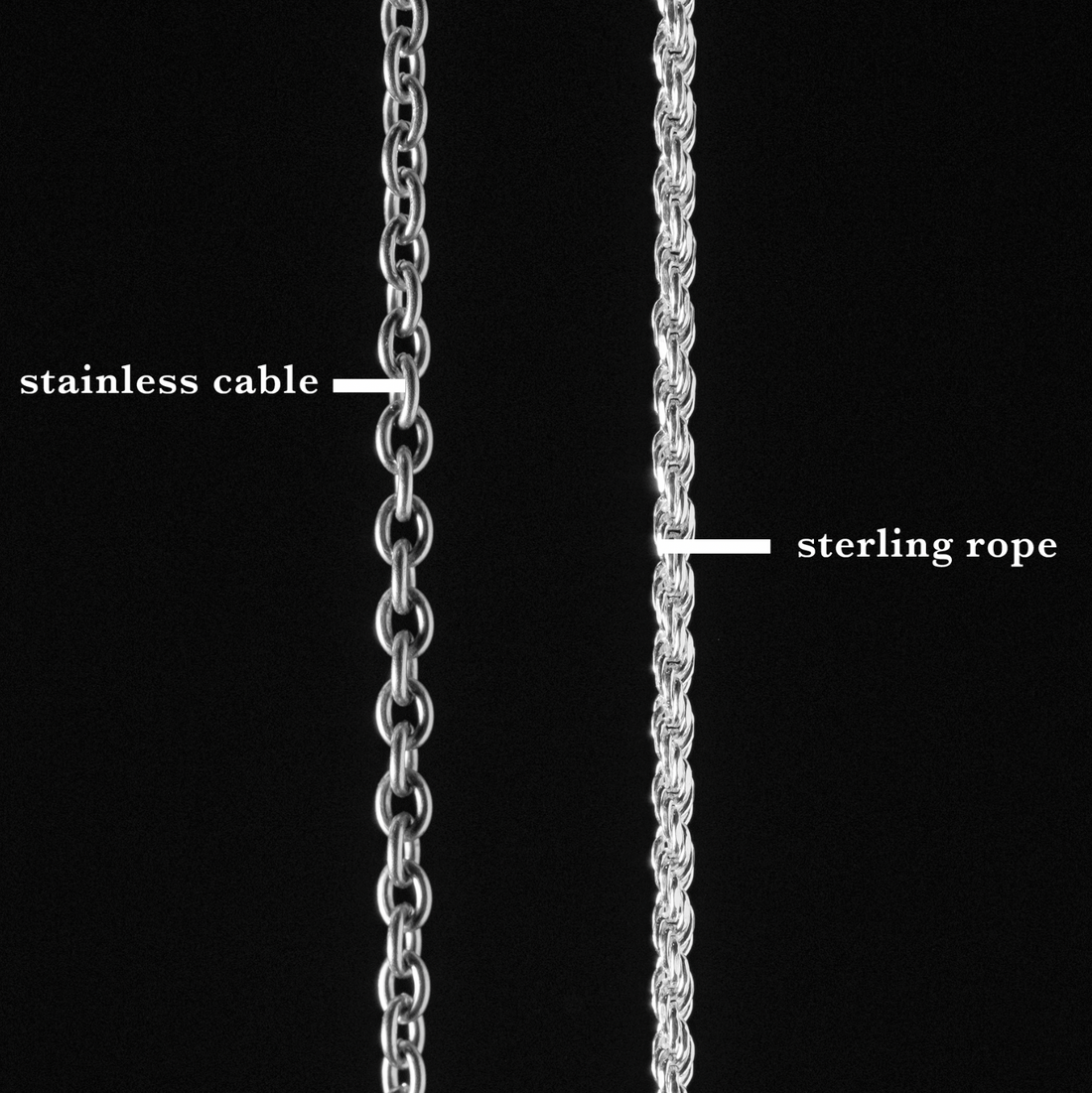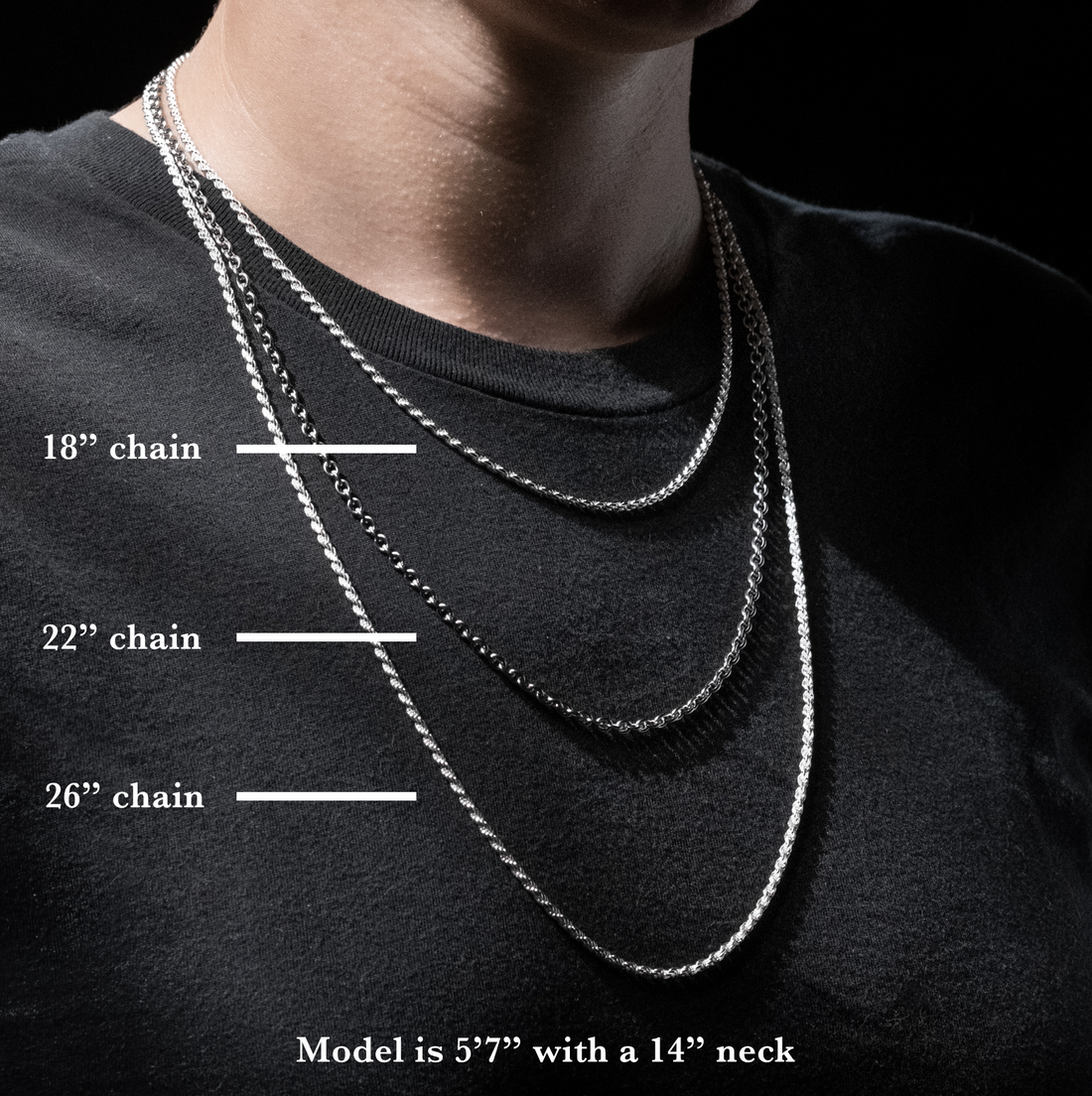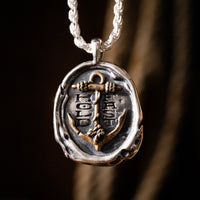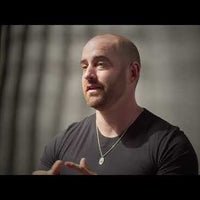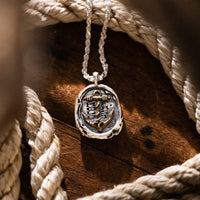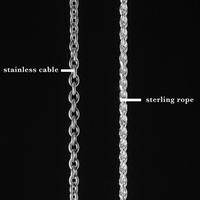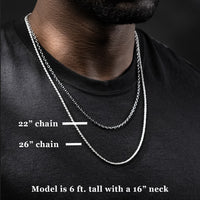 HOLD FAST - Brass Inlaid Anchor
LIFETIME WARRANTY
MADE IN U.S.A
FAST SHIPPING
The ONLY U.S.A. made premium jewelry brand
From our latest collaboration with our good friend Zach Landrum (oldesoul on Instagram).

Hand-casted in the USA, this sterling silver wax seal pendant features an inlaid brass anchor that is flanked on either side by the words "HOLD FAST."

Historically, "hold fast" was a command given to sailors when approaching a storm, warning them to grip tight the ship's rigging to avoid being washed overboard by the waves and rain as the ship plunged through the sea. This necklace will help remind you to weather whatever storm life may throw at you by holding fast to what is important.
- Pendant:
•Measures approximately 1.2'' tall by 0.8'' wide
•.925 sterling silver, nickel-free
Do you strive for daily self-improvement? Are you eager to cultivate a Growth Mindset?
Embark on a transformative journey with our NO-COST 30-day Mindset Shift Challenge: Experience profound changes in your perspective through the contemplation of your mortality, defining your WHY in life, and integrating daily practices that will help keep your focus on what truly matters in life.
The daily reminder you didn't know you needed...
Stoic Wisdom + American Craftsmanship
- EMBODY YOUR ETHOS -
RESPOND > REACT
Mindset Manifesto
How to use your pendant to create positive change in your life.
Customer Reviews
Write a Review
Ask a Question
Filter Reviews:
meaning
pendant
Customer
stroke
quality heft
chain
life
person
purchase
workmanship
12/06/2023
Michelle

United States
As with all of their products, it is extremely well made and beautiful. I have ordered multiple items and have been extremely impressed by each one. Can't go wrong with these unique and beautiful pieces of art.
11/04/2023
Jason V.

United States
Stellar Product
I'm not a person that really raves about brands but, MSC has certainty changed my mind. I'm a merchant mariner so this pendant "Hold Fast" both serves as a literal meaning and methaphorical. This pendant is really high quality, I love the wax seal look, very time honored and traditional but stylish. I am extremely happy I came across MSC and now a customer for life. Thank you MSC crew, fair winds and following seas ⚓️
09/09/2023
Steve J.

United States
Hold Fast pendant
Another gorgeous piece from these guys. Beautiful designed, beautifully made - and made in America. 10/10 stars on this one.
08/07/2023
Michael E.

United States
Awesome Pendant
I really like the HOLD FAST pendant and chain. Excellent quality workmanship and the look is great. I'm very happy with my purchase.
05/14/2023
Michael L.

United States
Perfectly Unique
This has such a great aesthetician and I've never seen anything exactly like it before. It is well made, has a quality heft and has a strong meaning to me. I have been holding fast for nearly 2 years after my wife suffered a major stroke. There is always a time after the storm. This serves as a reminder to me that I am making it through.