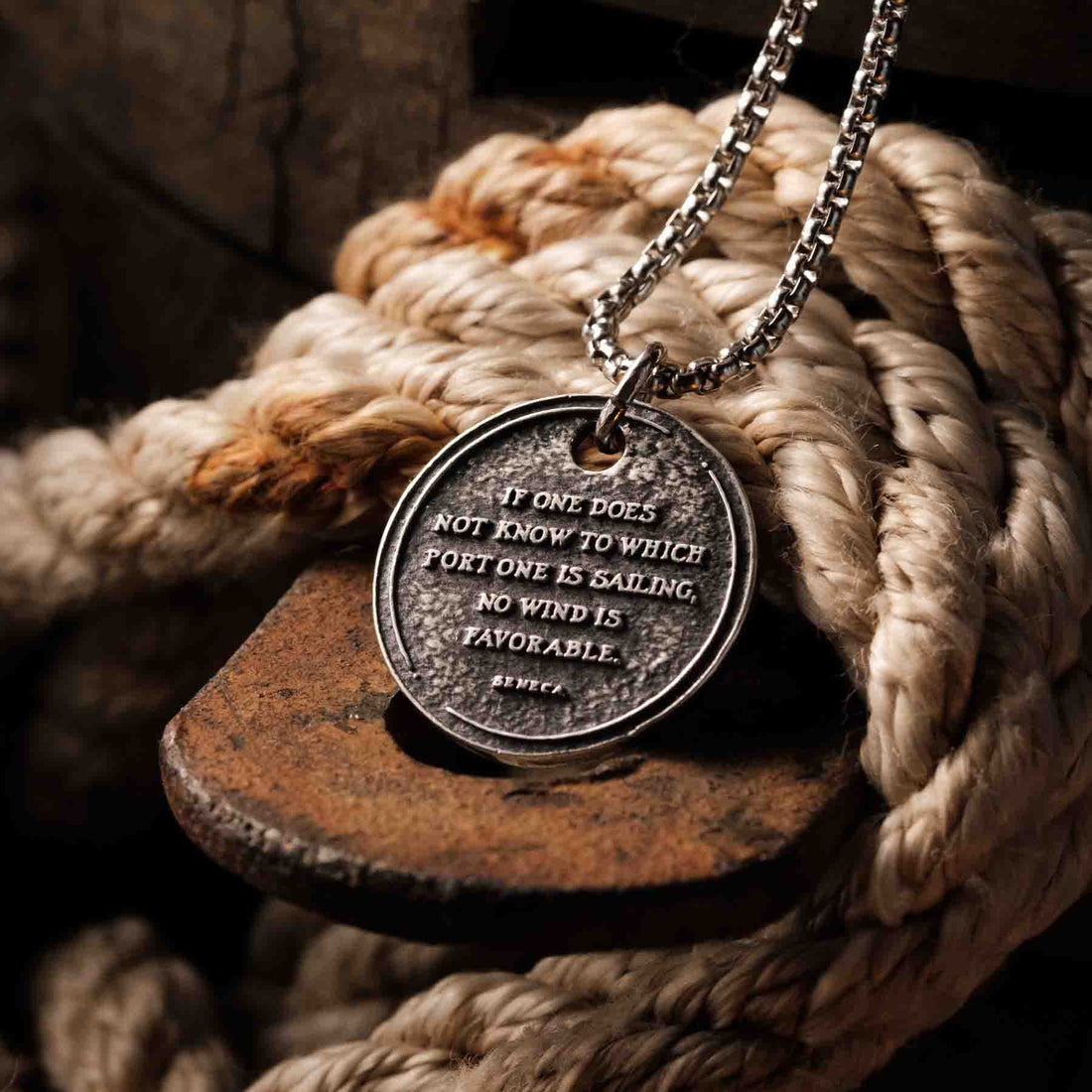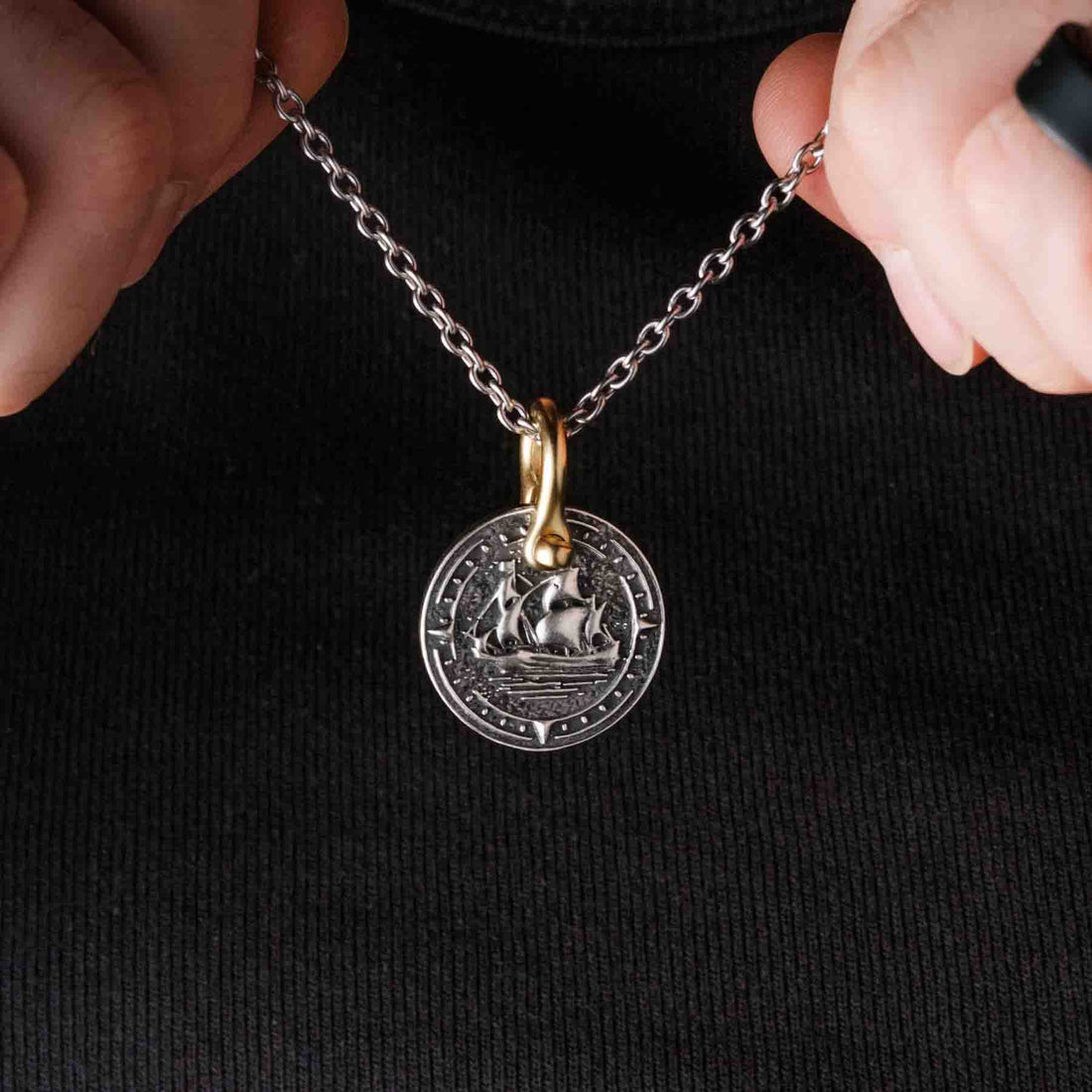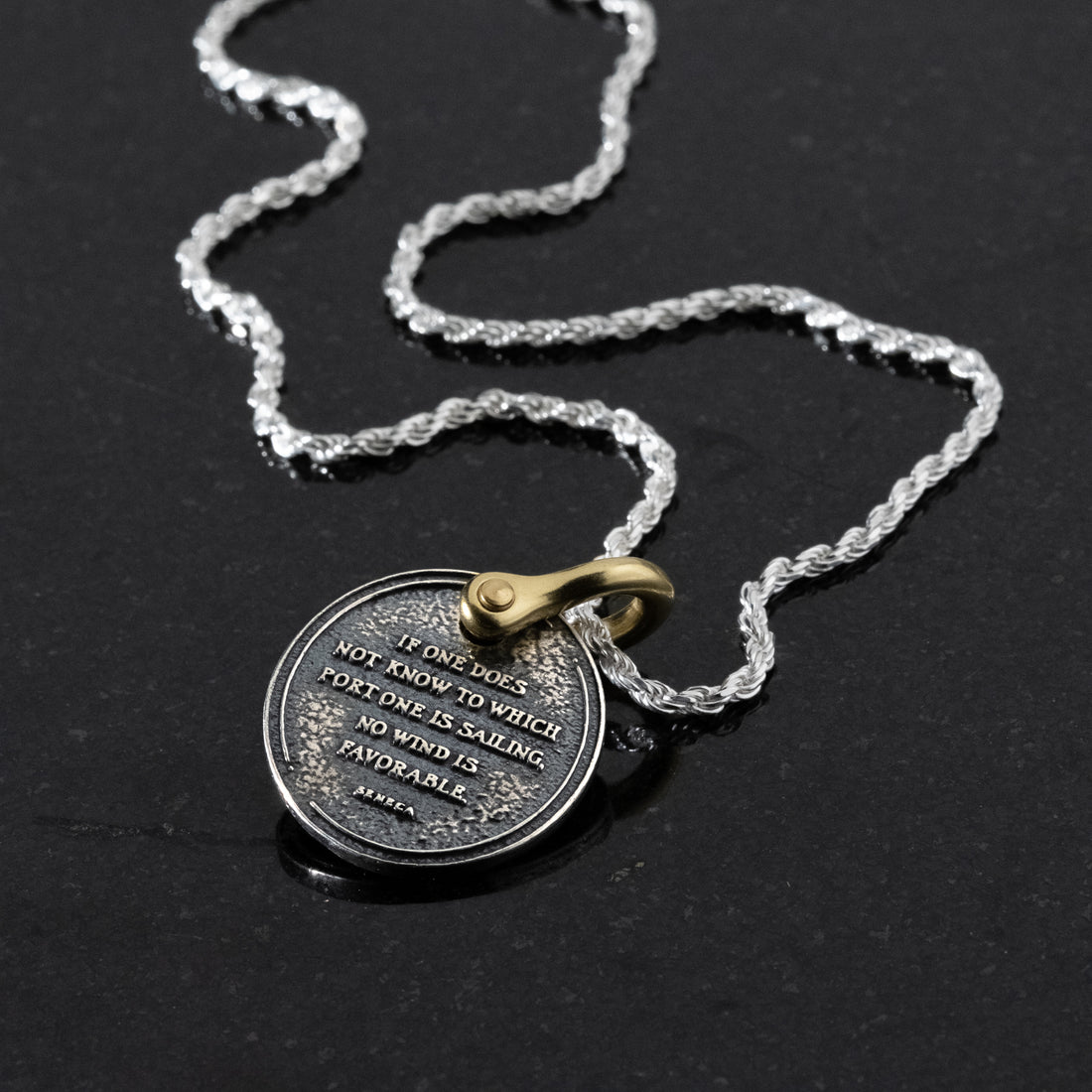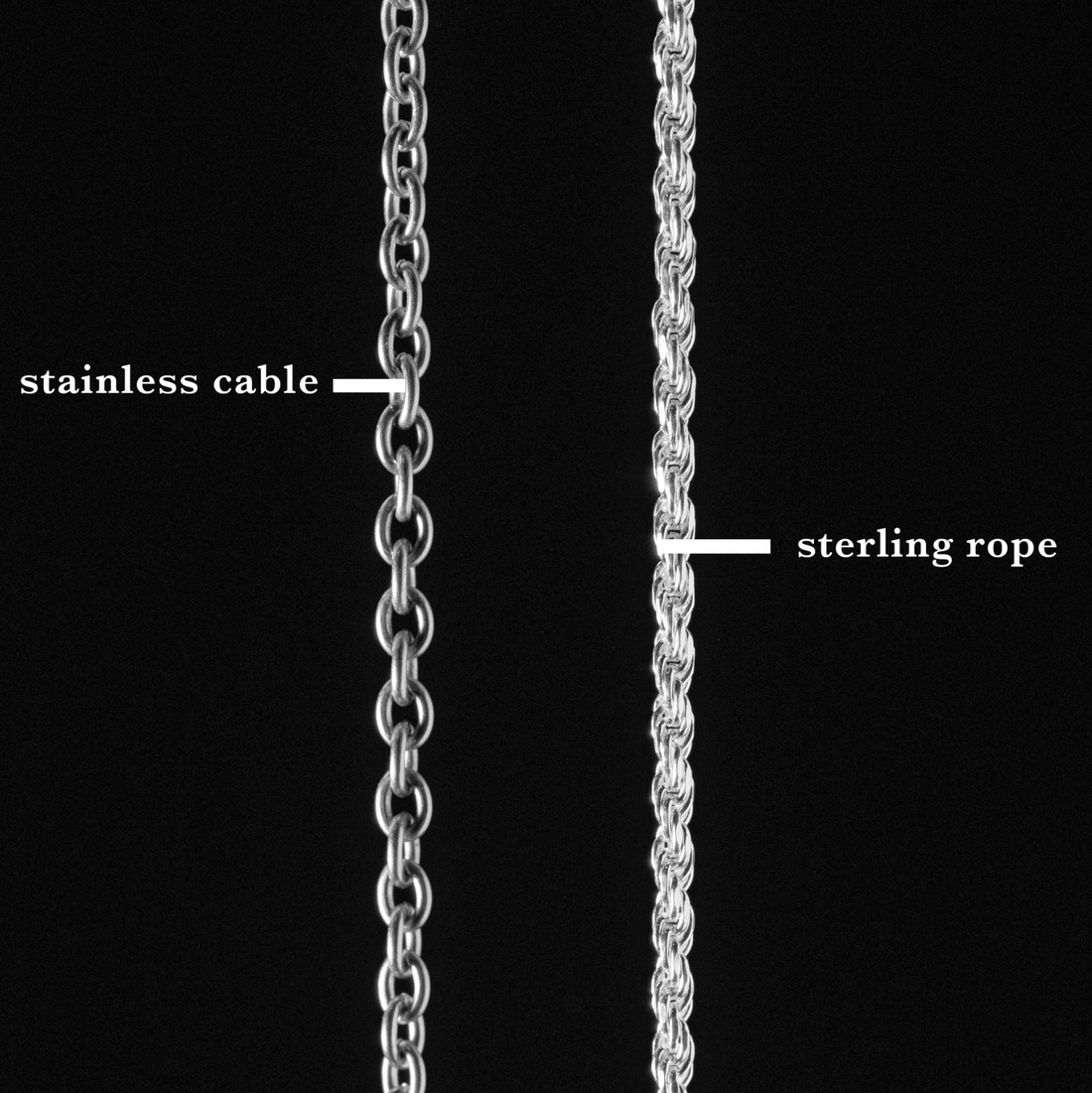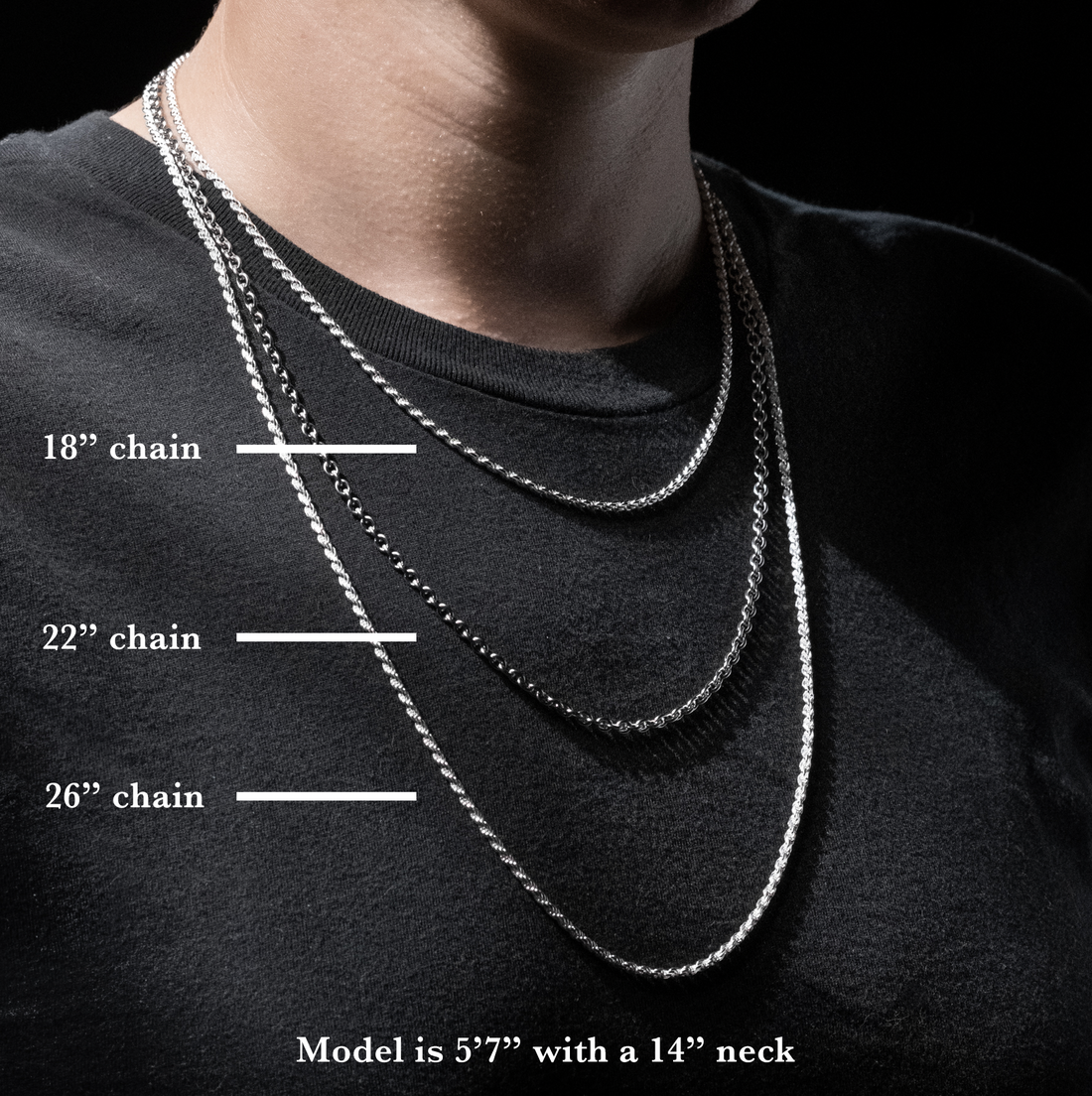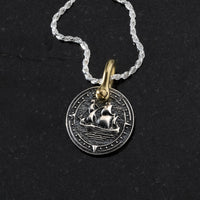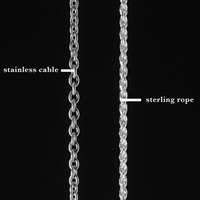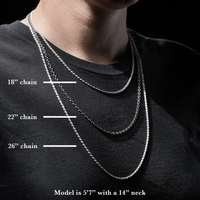 -Every product is covered by our LIFETIME WARRANTY
-Handmade in the USA
-Fast Shipping
BECOME MORE SELF-AWARE AND FOCUSED IN 30 SECONDS
"I didn't realize how powerful my mindset could be. The pendants and Mindset Manifesto are daily tools I now use to keep me focused on what I value most in life and the better version of myself I am becoming."
Handmade and casted in the USA, this double sided vintage-style sterling coin features a ship in full sail surrounded by a compass border on one side, and a relevant quote from Seneca on the other side: "If one does not know to which port one is sailing, no wind is favorable."
Seneca's quote spoke to us on a personal level, as we have all experienced the desire to implement a change or set out on an adventure but have struggled with setting specific goals. All the motivation in the world is effectively useless without an objective in mind - "no wind is favorable" indeed. And as Seneca is subtly implying, all that inspiration may wither and die without a target to give it substance, and from there it is easy to all into listlessness and despair. In much the same way that intention is nothing without action, ambition needs purpose before it can build any real momentum.

The ship in full sail is a beautiful sight and represents a quest that is well underway. We added the compass border to drive home Seneca's point that while movement is well and good, it is meaningless without direction or destination. Pairing these two images is meant to serve as an encouragement to choose your goal and let your motivation fill your sails to speed towards it.

We appreciate the dual nature of this juxtaposition of ideals, and enjoy the visual representation of its corresponding quote. Wear this pendant with the same side always presented to a viewer, or switch between the two sides depending on which aesthetic you prefer for the day.
- Pendant:
•Measures approximately 1" in diameter, 1mm thick
•Weighs approximately 10.5 grams
•.925 sterling silver, nickel-free
1.) Choose a pendant that speaks to you and will spark positive action in your life.
2.) Fill out your free guided Mindset Manifesto to figure out what is important to you in life and the type of behavior shifts you want to focus on every day.
3.) Read your personal manifesto every morning and wear your memento pendant daily as a physical reminder of your newly found direction.
RESPOND > REACT
Mindset Manifesto
How to use your pendant to create positive change in your life.
Customer Reviews
Write a Review
Ask a Question
Filter Reviews:
reminder
respect
Cheshire Cat
Bill
jeans pocket
hand
difference
Alice in Wonderland
Seneca
details
07/01/2023
Michael N.

United States
Great necklace
And a great reminder
06/25/2023
Bill S.

United States
SENECA'S SHIP,
We originally purchased the first Seneca's ship neckless for my wife. She wears it nearly every day. The more I thought about the motivational wording on the back, I decided that would be a great reminder to place one in my jeans pocket too. In one respect, it reminds me of the Cheshire Cat in Alice in Wonderland. It makes a difference if we know where we are going. Bill
06/16/2023
Sam W.

United States
Weighty
I love this piece. It layers well with my other Maritime Supply Co. necklaces, the weight of it feels great in the hand and wearing it, and the details on it are fantastic.