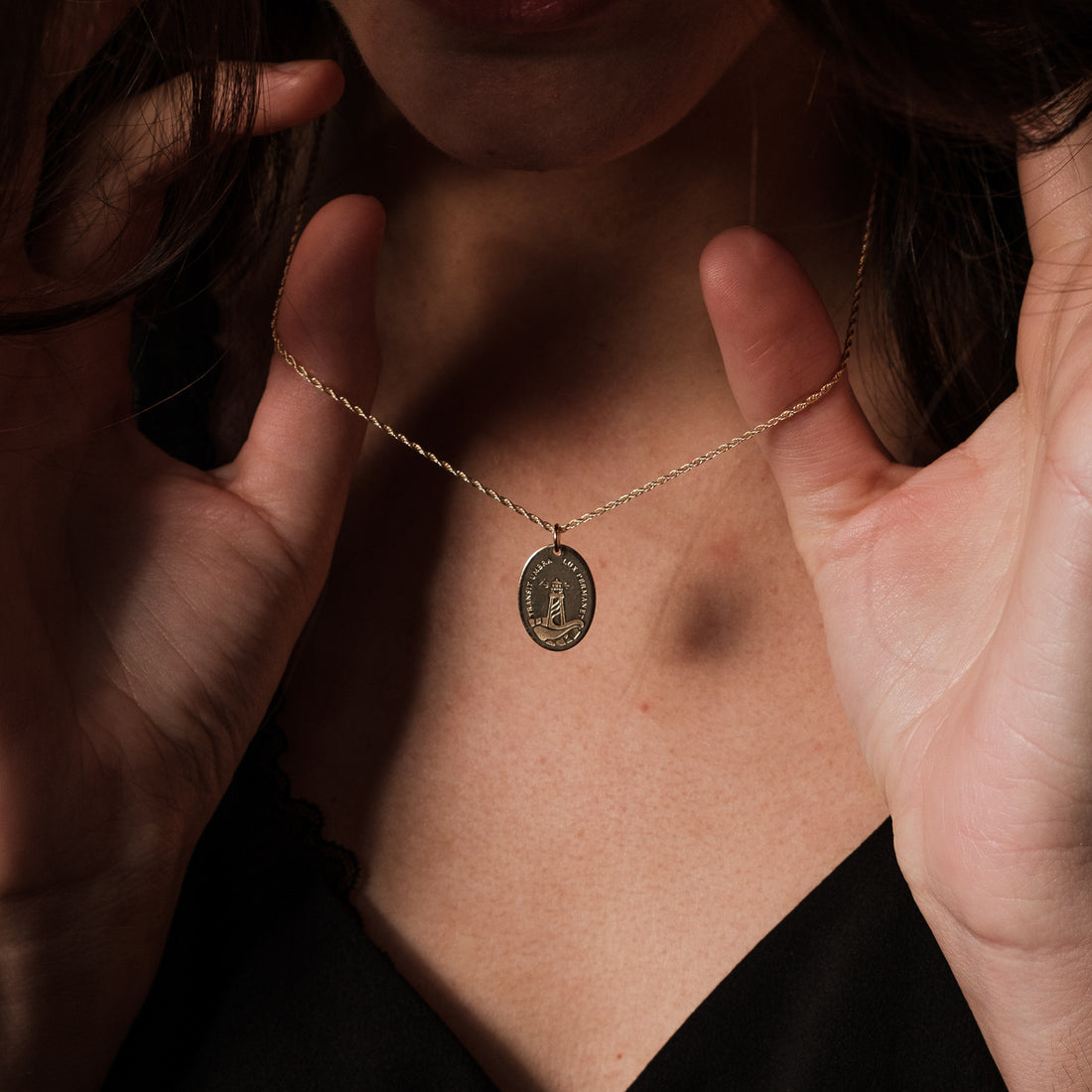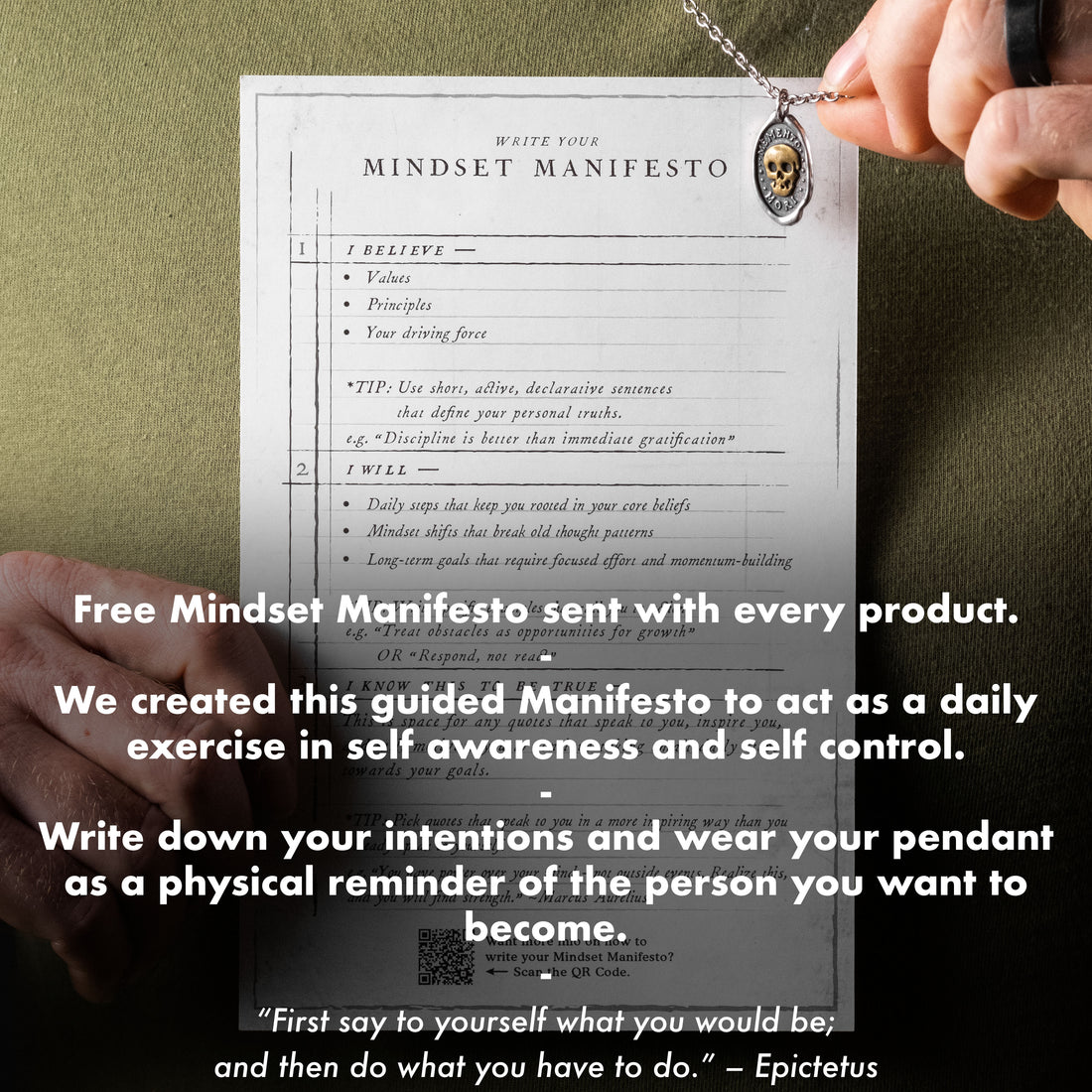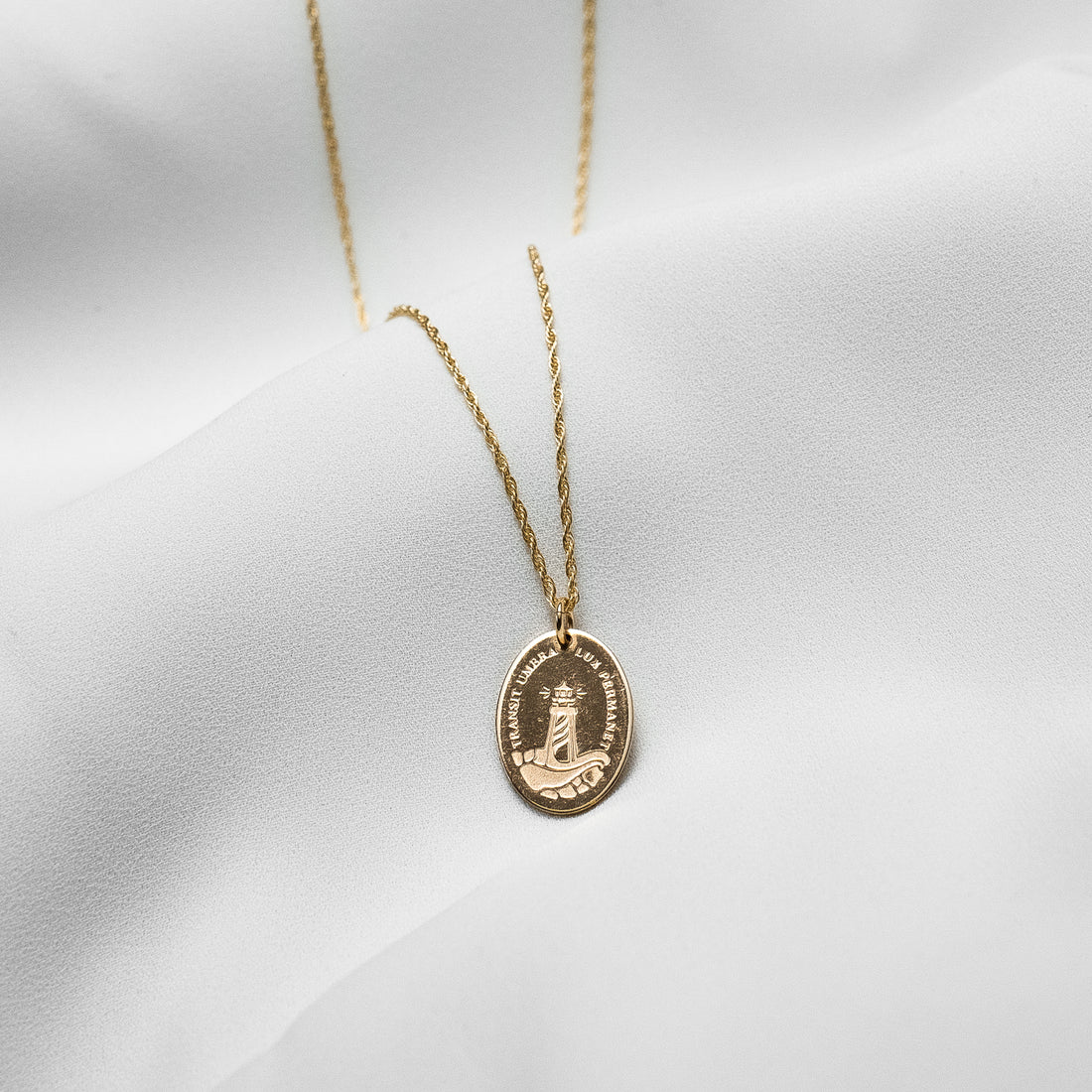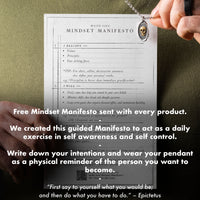 LIFETIME WARRANTY
MADE IN U.S.A
FAST SHIPPING
The ONLY U.S.A. made premium jewelry brand
Hand-crafted from start to finish, this stamped necklace features the Latin phrase TRANSIT UMBRA, LUX PERMANET, which means "Shadow passes, [but] light remains," curving over the image of a lighthouse keeping watch over a stormy sea.

The English word "transition" is derived from the Latin TRANSIRE, the verb for "go across." Similarly, the English word "permanent" didn't change much from its Latin roots of PER ("through") and MANERE ("remain"). This pendant is intended to serve as a reminder that while the world may look dark and storm-tossed, the night will pass and the goodness of the world will remain through the darkness, only temporarily hidden from view. The warm light of the grounding things in life will guide you home and the trial will be over with the rejuvenating return of the sun as a new day breaks. Whatever shadows you may walk through, we hope that this pendant brings comfort and guidance as you journey towards the light.
- Oval pendant
•14/20 yellow gold-filled
•13mm wide x 18mm tall
•Made in USA
- Chain
•14/20 gold-filled rope chain
•18" with soldered jump rings for extra strength
•Made in USA
1.) Choose a pendant that speaks to you and will spark positive action in your life.
2.) Fill out your free guided Mindset Manifesto to figure out what is important to you in life and the type of behavior shifts you want to focus on every day.
3.) Read your personal manifesto every morning and wear your memento pendant daily as a physical reminder of your newly found direction.
The daily reminder you didn't know you needed...
Stoic Wisdom + American Craftsmanship
- EMBODY YOUR ETHOS -
RESPOND > REACT
Mindset Manifesto
How to use your pendant to create positive change in your life.
Customer Reviews
Write a Review
Ask a Question
Perfect
The quality of this piece is amazing. I was a bit worried with the smaller size but when it arrived it was even better than I had hoped. And it is so comfortable you'll forget you have it on.
05/15/2022
Casey C.

United States
Mother's Day gift
My mom loves her necklace. This is the second piece I have bought from the company. I will be buying more in the near future. I definitely recommend the products
12/19/2021
Erica B.

United States
Strength in life, quality that lasts
This is my third Maritime Supply Co necklace and I love it! I was just diagnosed with polycystic kidney disease and my parents bought this for me as a reminder to be strong. I love it. The quality is great, the chain is dainty but strong, and the lighthouse and saying are wonderful.