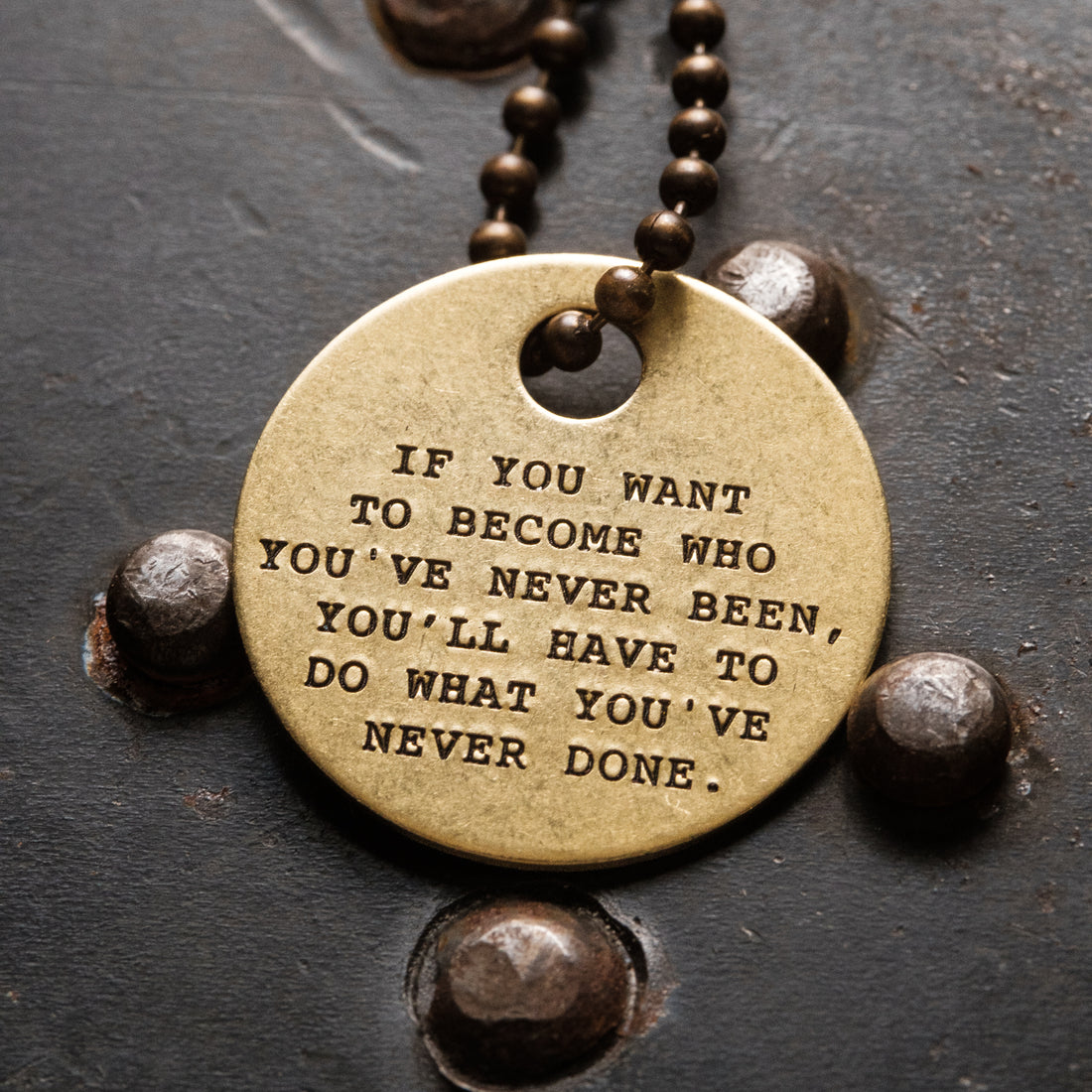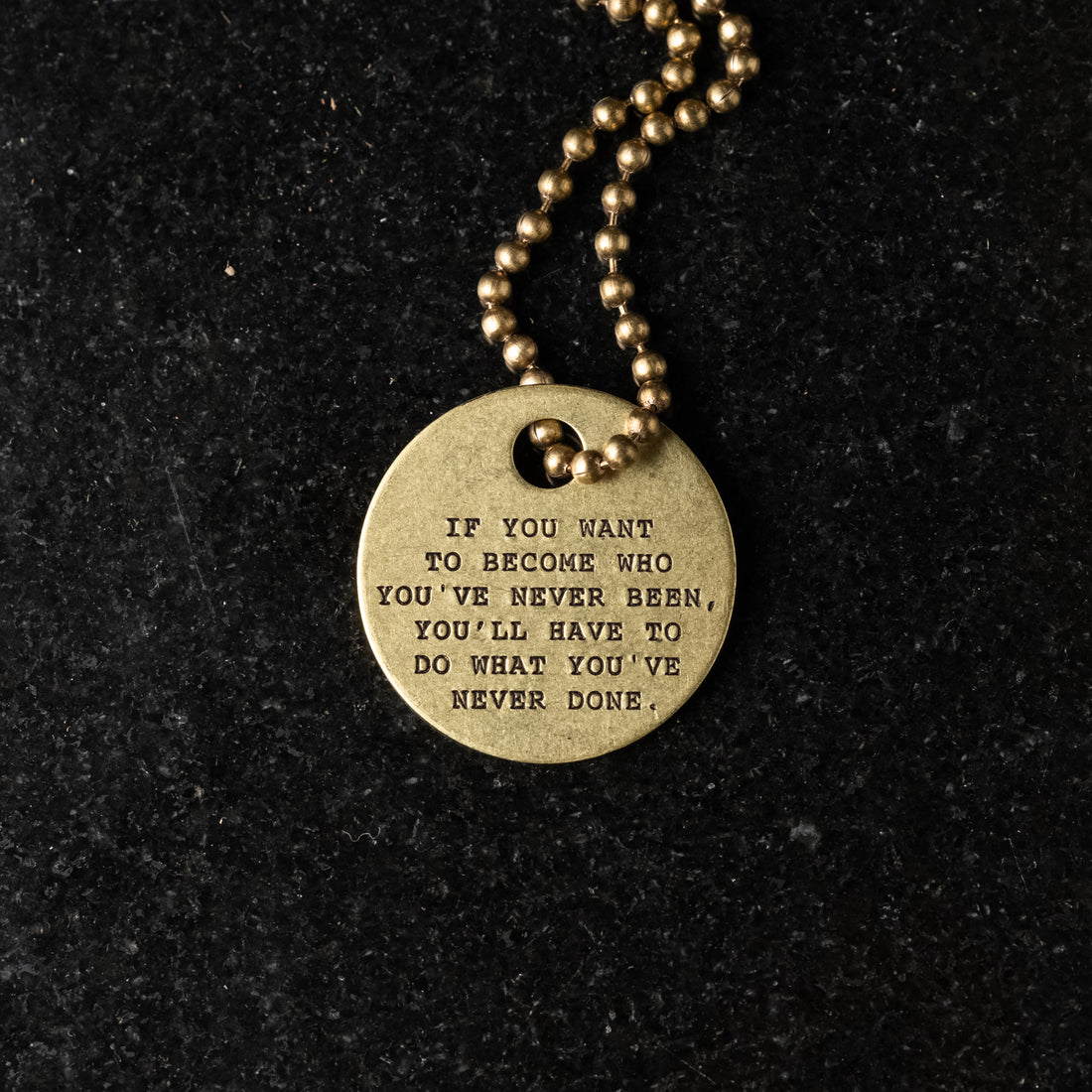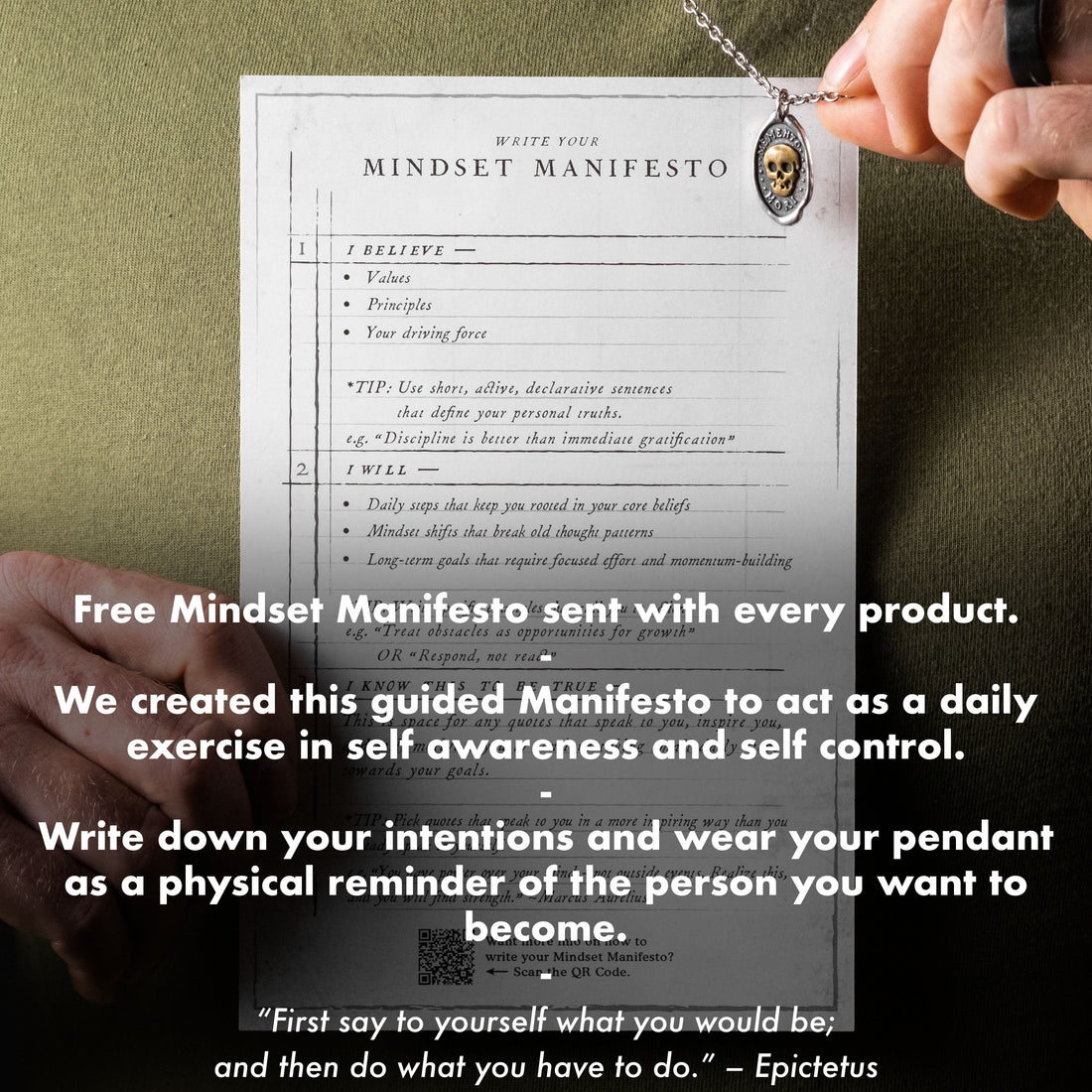 -Every product is covered by our LIFETIME WARRANTY
-Handmade in the USA
-Fast Shipping
BECOME MORE SELF-AWARE AND FOCUSED IN 30 SECONDS
"I didn't realize how powerful my mindset could be. The pendants and Mindset Manifesto are daily tools I now use to keep me focused on what I value most in life and the better version of myself I am becoming."
Part of our 2023 Motivation collection.

Hand-crafted from start to finish, this stamped brass coin features the phrase "If you want to become who you've never been, you'll have to do what you've never done."

This phrase speaks to the fact that if you've been trying the same things for a long time without making any progress towards your goals and the person you want to become, then changing something about your methods is absolutely necessary. In order to better yourself and grow into the traits you wish you possessed, you need to try new tactics to achieve that dream. For example, if you want to become a person with good time management skills but you've never structured your day to accommodate the amount of time you need for certain tasks, then it's time to try something new like waking up earlier or minimizing distractions through your day. 
Whatever you're aiming for, alter your approach and marvel at the positive changes in your life.
- Coin pendant is 1" in diameter.

Purchase this coin as a keychain instead of a necklace here.

If you are unsure about which chain length to order, please read our suggestions on the FAQ page.
1.) Choose a pendant that speaks to you and will spark positive action in your life.
2.) Fill out your free guided Mindset Manifesto to figure out what is important to you in life and the type of behavior shifts you want to focus on every day.
3.) Read your personal manifesto every morning and wear your memento pendant daily as a physical reminder of your newly found direction.
RESPOND > REACT
Mindset Manifesto
How to use your pendant to create positive change in your life.
Customer Reviews
Write a Review
Ask a Question
03/16/2023
Achilles C.

United States
Change is key
Awesome necklace.
02/02/2023
Jason D.

United States
Love the message
I love this piece with the message about changing who you are. It's a daily reminder to me to stop dwelling on the past and look ahead to changing the future. The power to change resides in us...we just need to break the cycle of doing what we always have done.
01/23/2023
BRYAN B.

United States
Loved it
My son loved it!