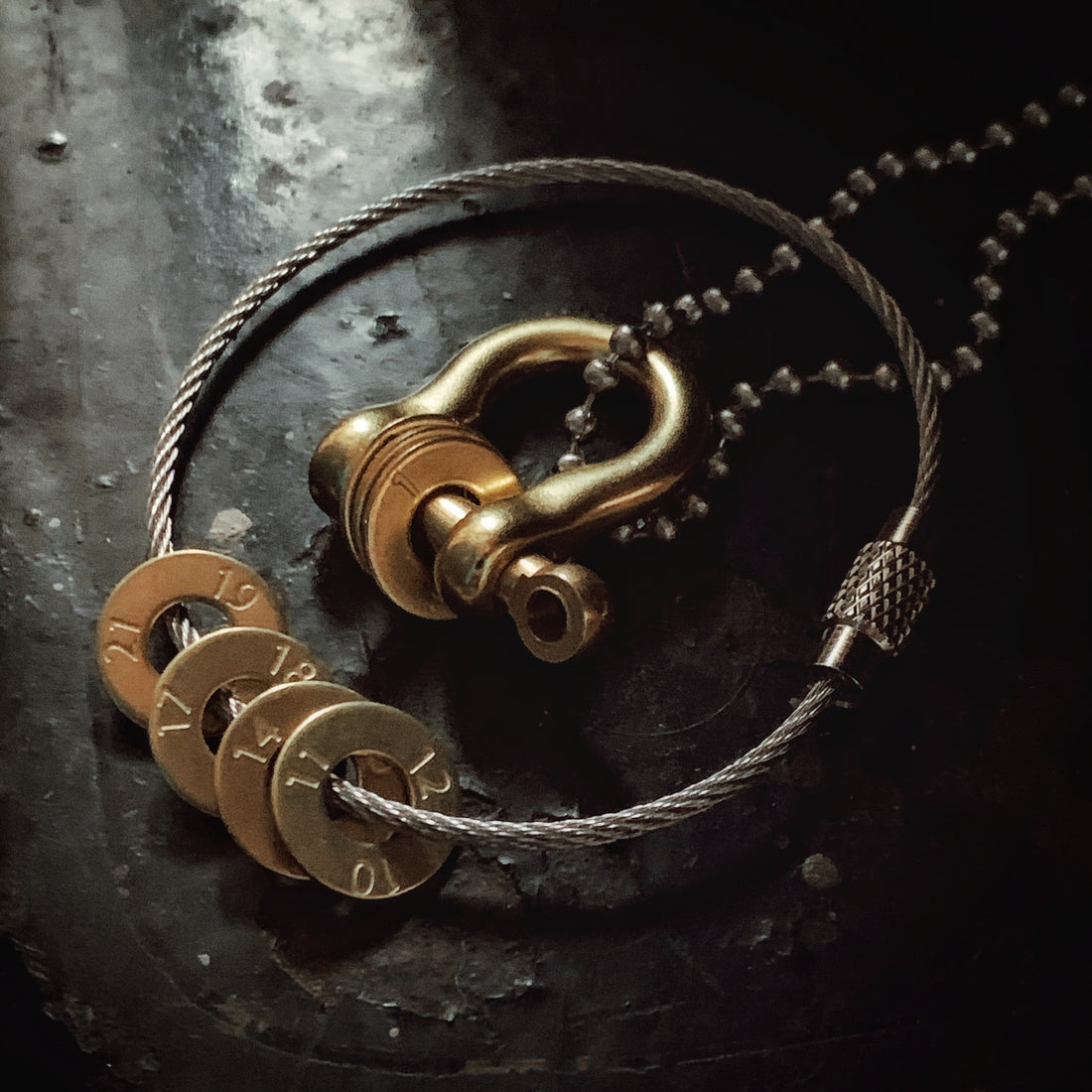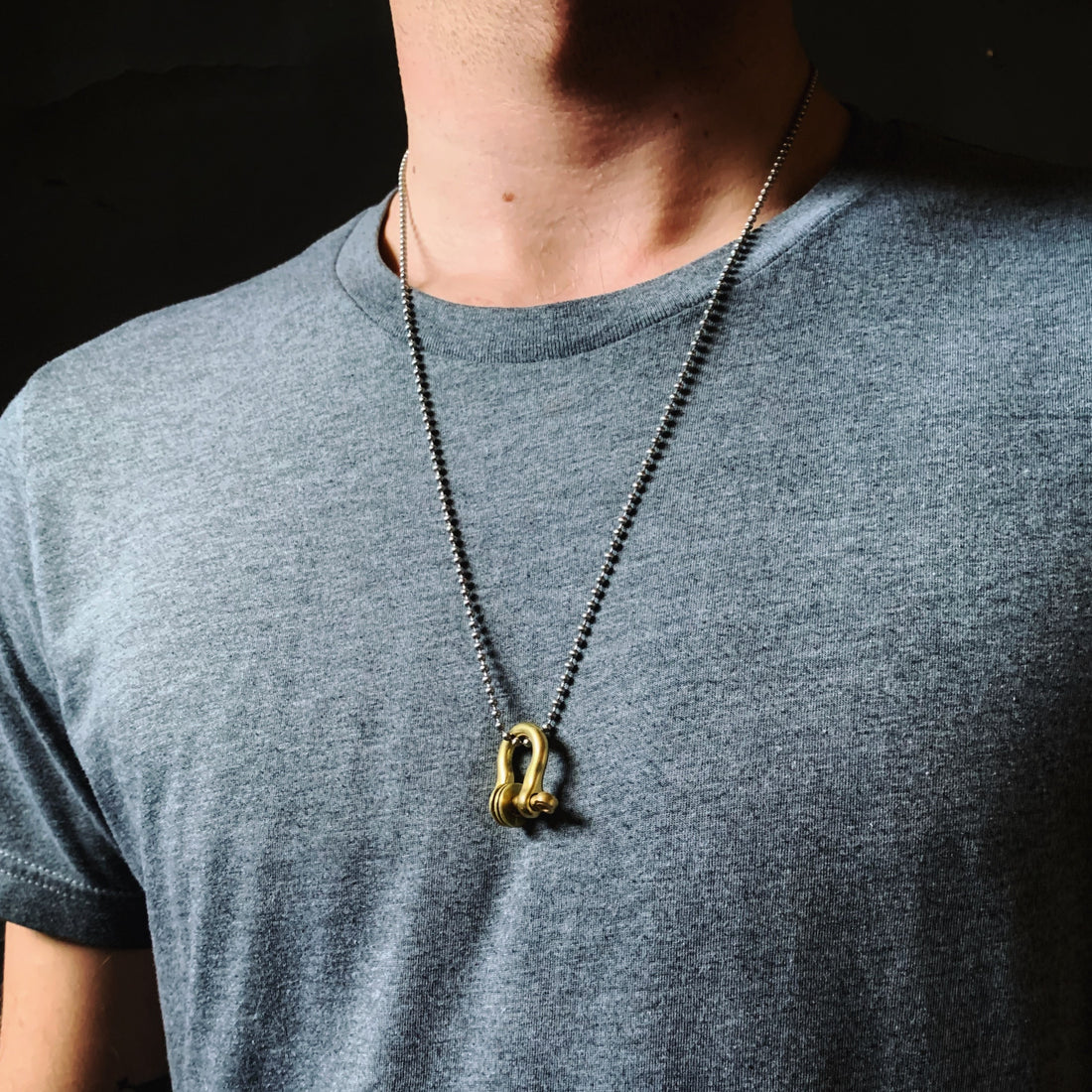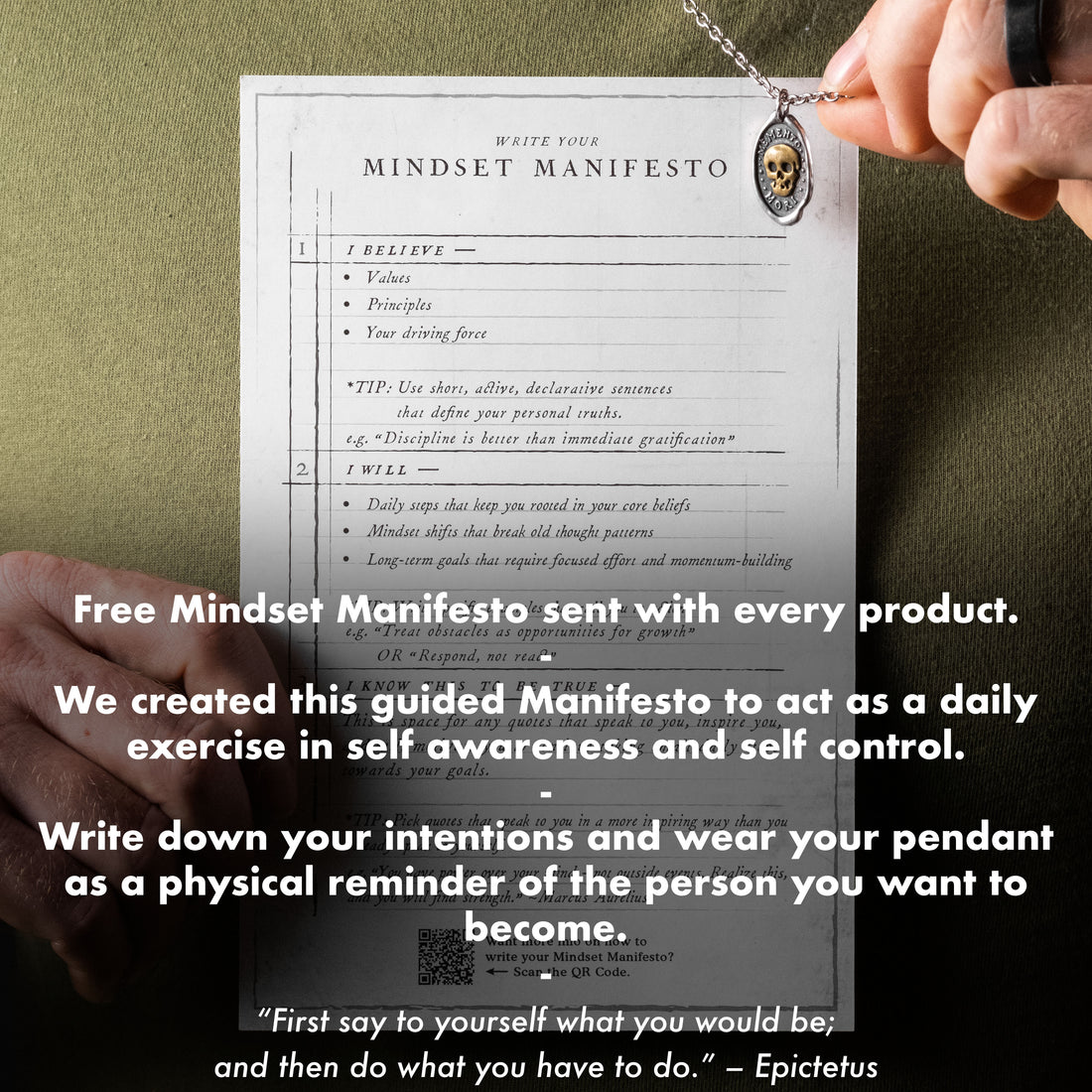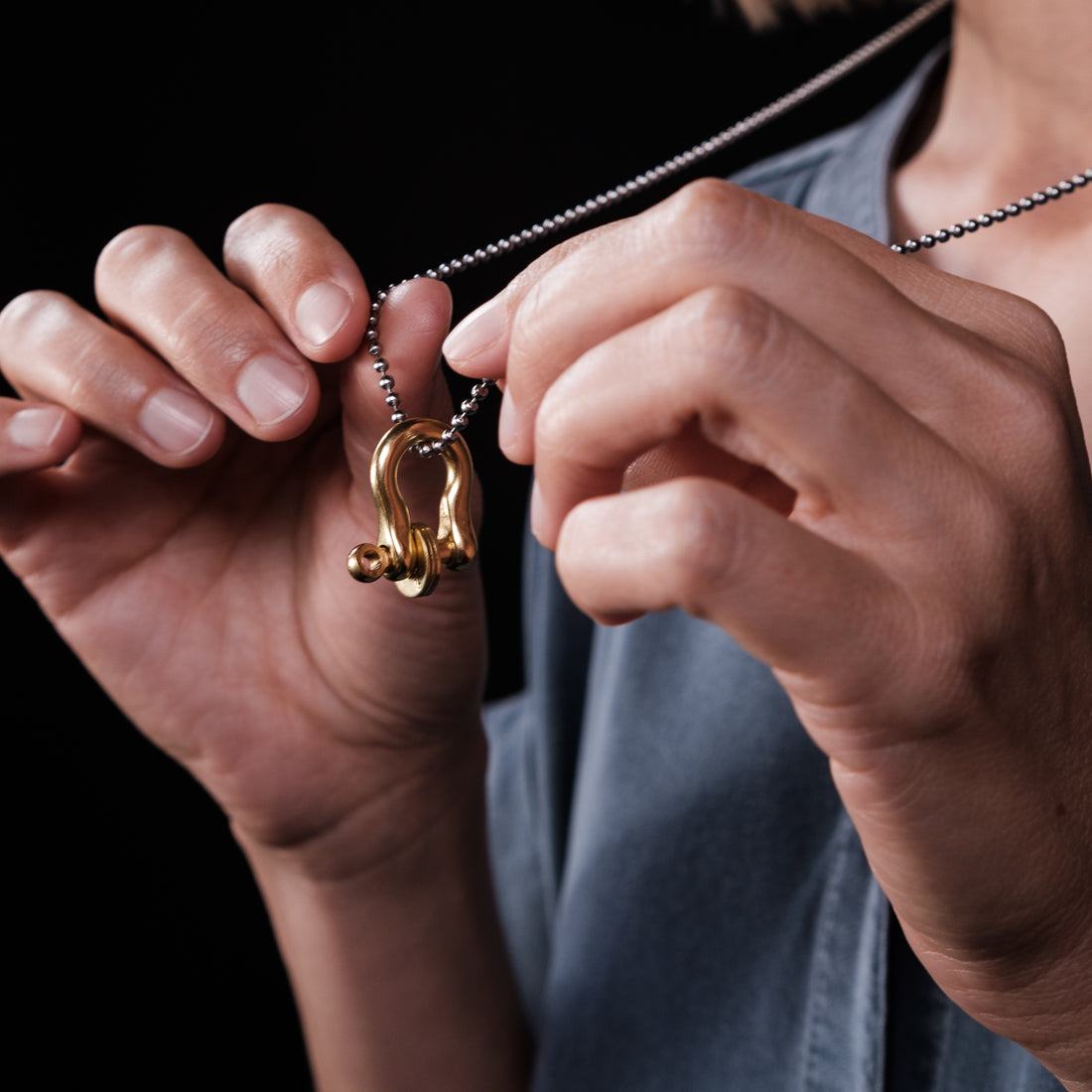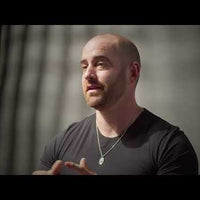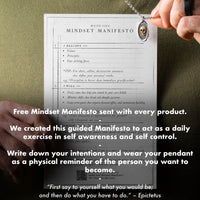 LIFETIME WARRANTY
MADE IN U.S.A
FAST SHIPPING
The ONLY U.S.A. made premium jewelry brand
Studies show that it takes 21 days to make or break a habit. We have developed this necklace to help you get to day 21.

Once you receive your 21 Day Necklace, we suggest that you write out your goal on a piece of paper: "Start with the end in mind." This necklace is a tool to help you make the most of every day with a reminder that keeps you on track.

Every 3 days you have stayed the course, you will add 1 brass disc to your shackle necklace. (Each disc is stamped with day 1-3, 4-6, etc… up to day 21). Each brass disc not only represents the work you have completed, but they also show you how much closer you are creating a lasting habit.

Only when you have filled your necklace do we encourage you to tell friends about what you have accomplished.

ESSE QUAM VIDERI "To be, rather than to seem."
- Brass shackle measures approximate 0.9" by 0.9"
- 27" stainless ball chain necklace
- Cable holding all day-marker discs

Please note: All our brass pendants are raw brass, meaning they are not electroplated and will develop a beautiful patina over time. We recommend polishing it with a soft cloth to help keep your pendant's original shine if you prefer the bright metal look.
Do you strive for daily self-improvement? Are you eager to cultivate a Growth Mindset?
Embark on a transformative journey with our NO-COST 30-day Mindset Shift Challenge: Experience profound changes in your perspective through the contemplation of your mortality, defining your WHY in life, and integrating daily practices that will help keep your focus on what truly matters in life.
The daily reminder you didn't know you needed...
Stoic Wisdom + American Craftsmanship
- EMBODY YOUR ETHOS -
RESPOND > REACT
Mindset Manifesto
How to use your pendant to create positive change in your life.
Customer Reviews
Write a Review
Ask a Question
02/21/2023
Ruben L.

United States
Beautiful
Wonderful customer service and quality materials. Highly recommend.
02/17/2022
Maureen K.

United States
Very nice
I'm using this to help stay on track with a meal plan. It's a tangible reminder. The only thing is, make sure you have a firm grip on both ends of the wire that holds the little tokens. If you don't, the thing will snap open violently and scatter your tokens across the room.
11/23/2021
Olivia M.

United States
Great Quality
This is great quality and I would recommend.