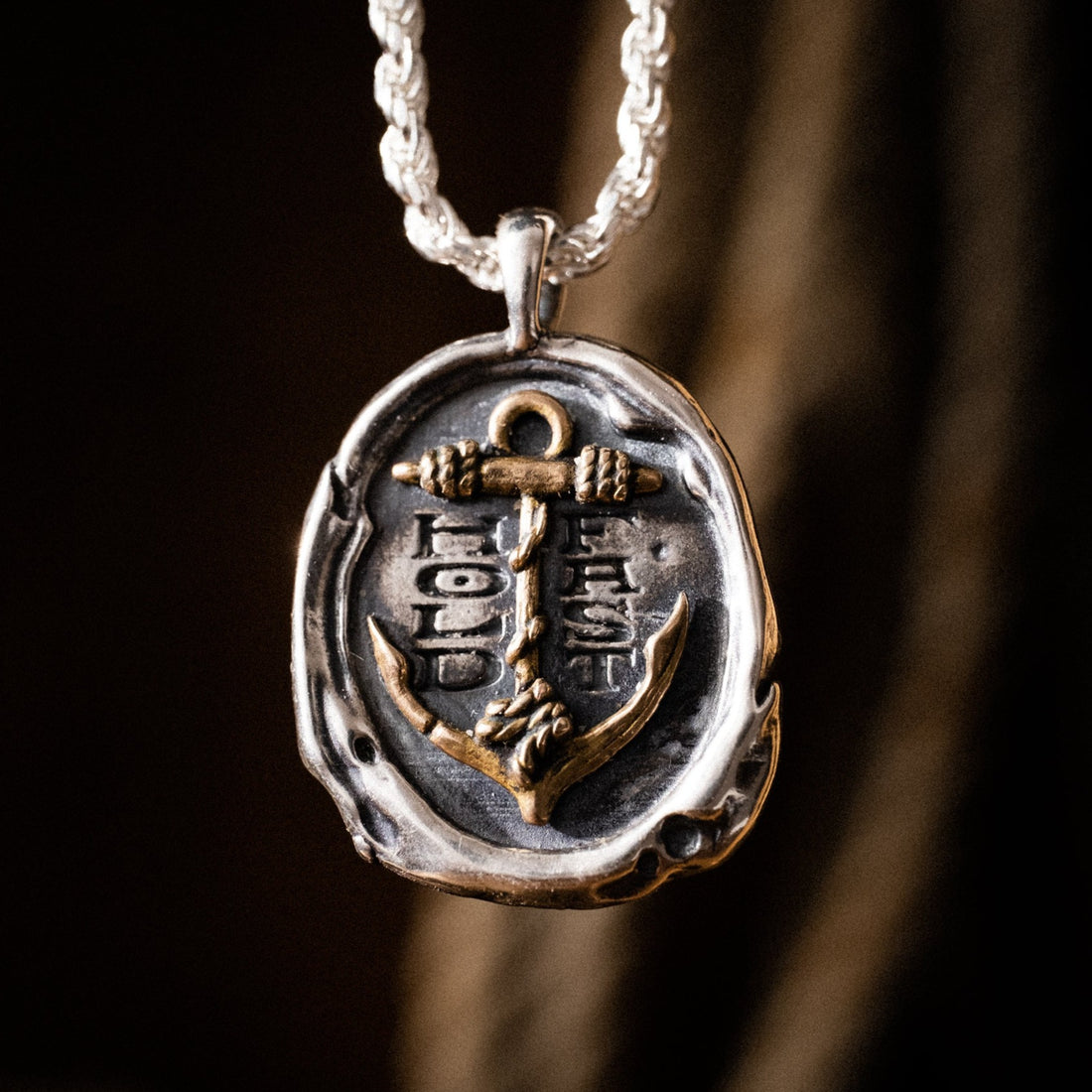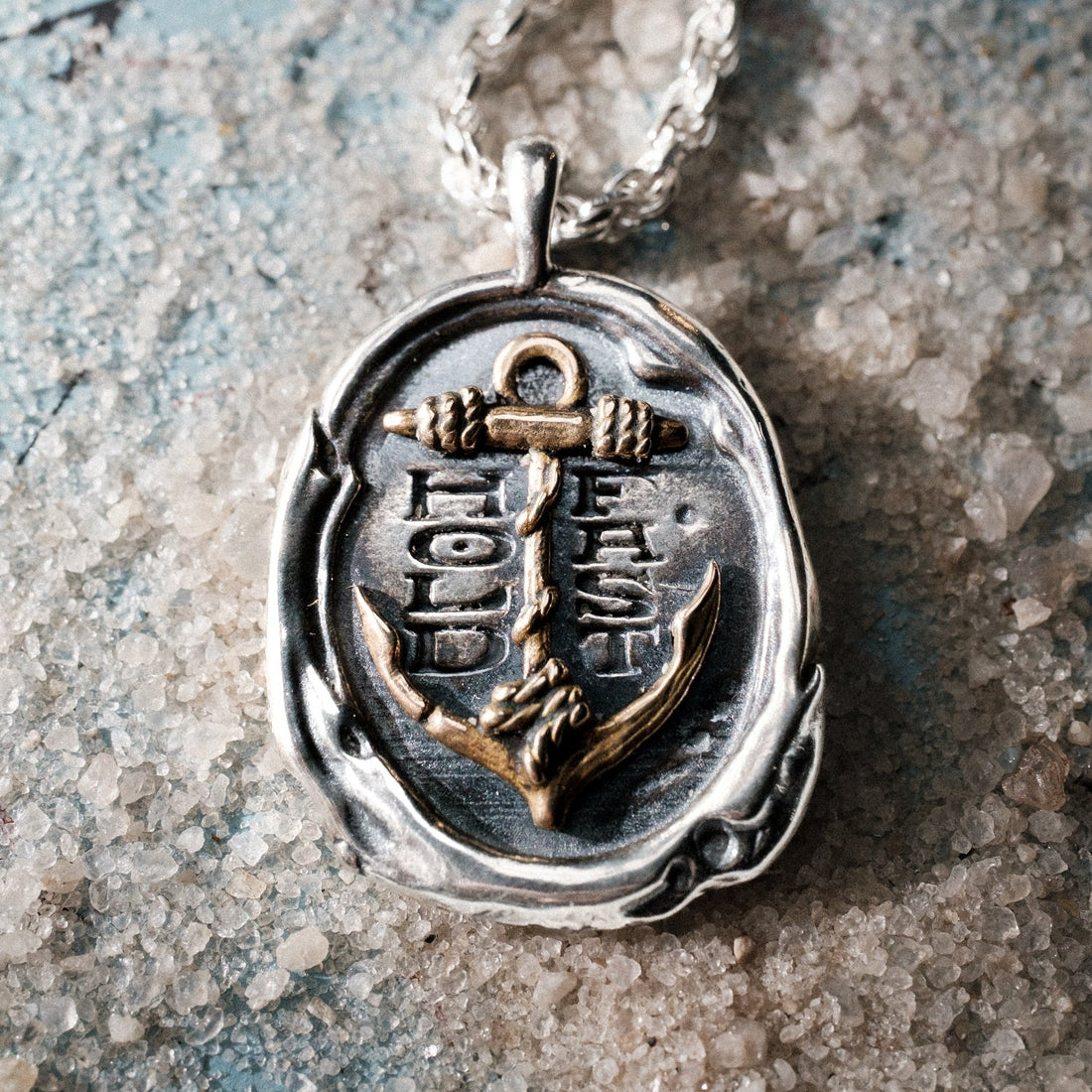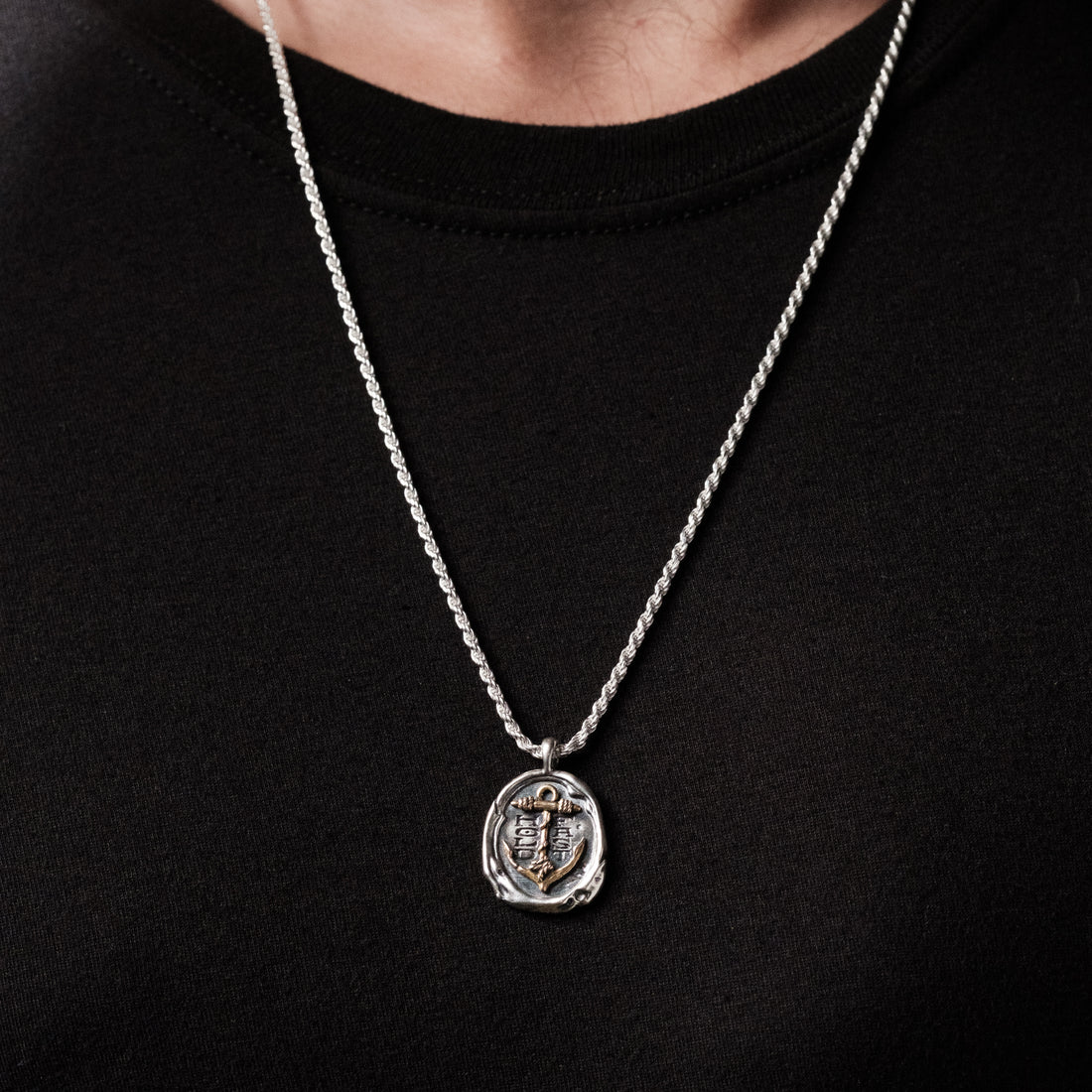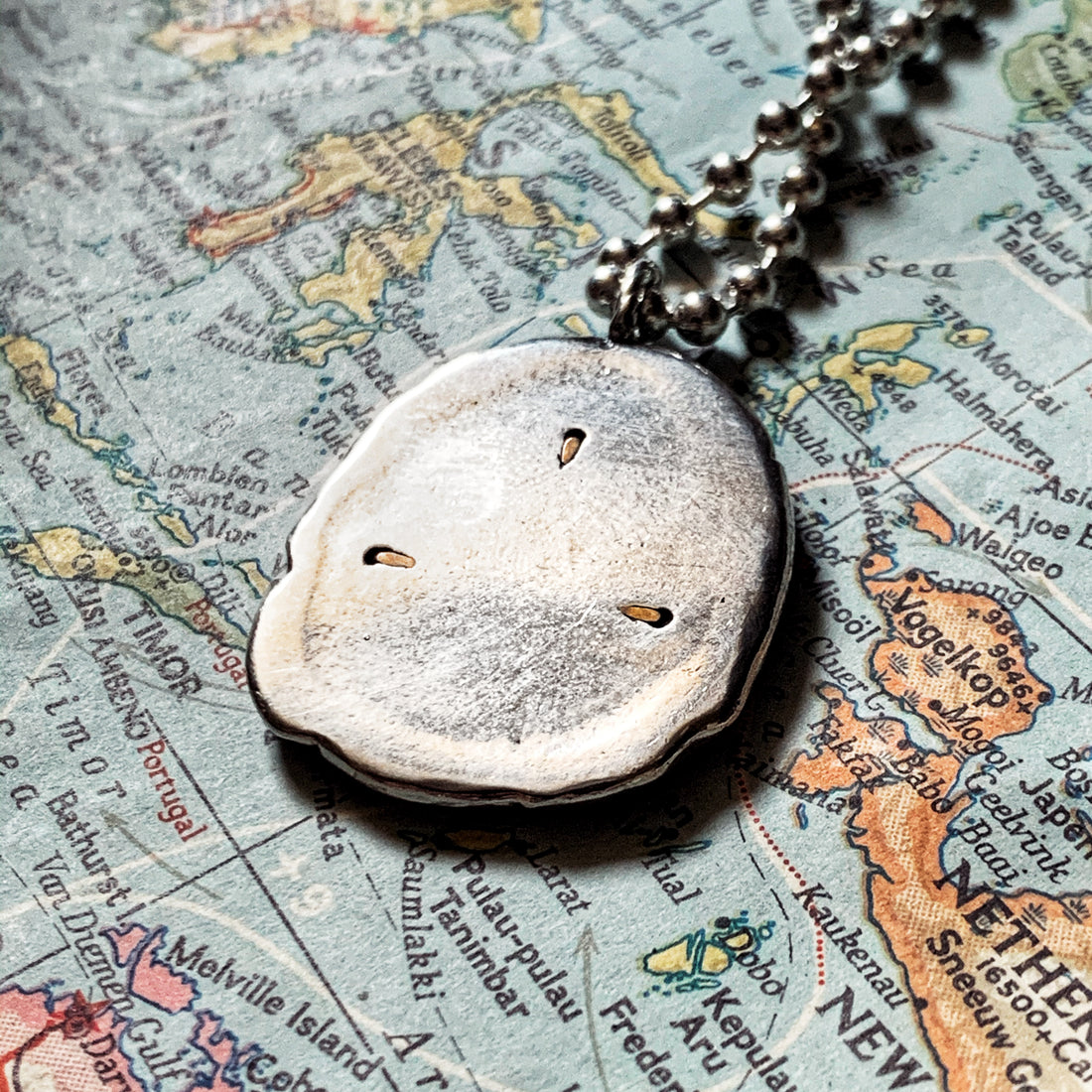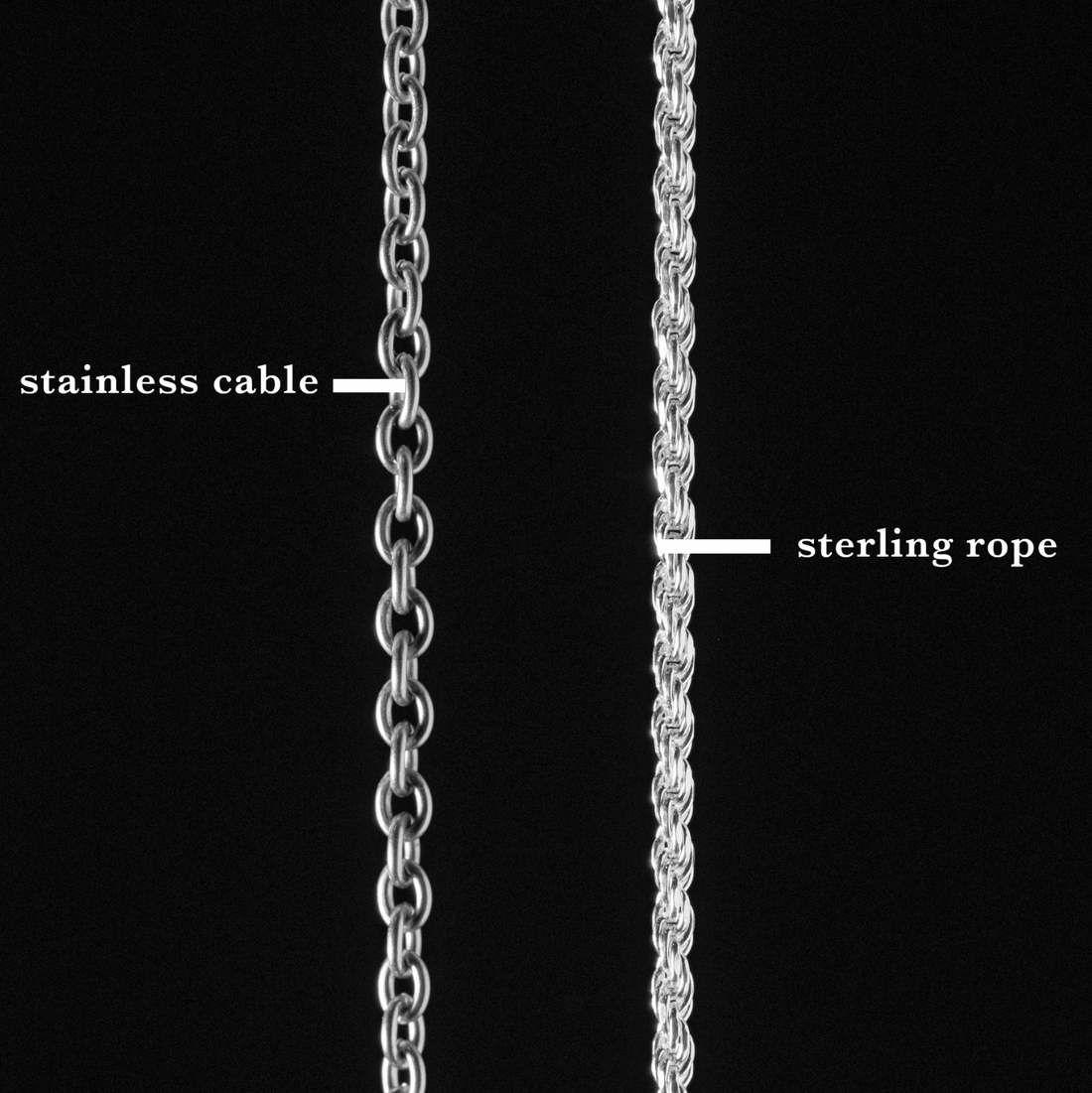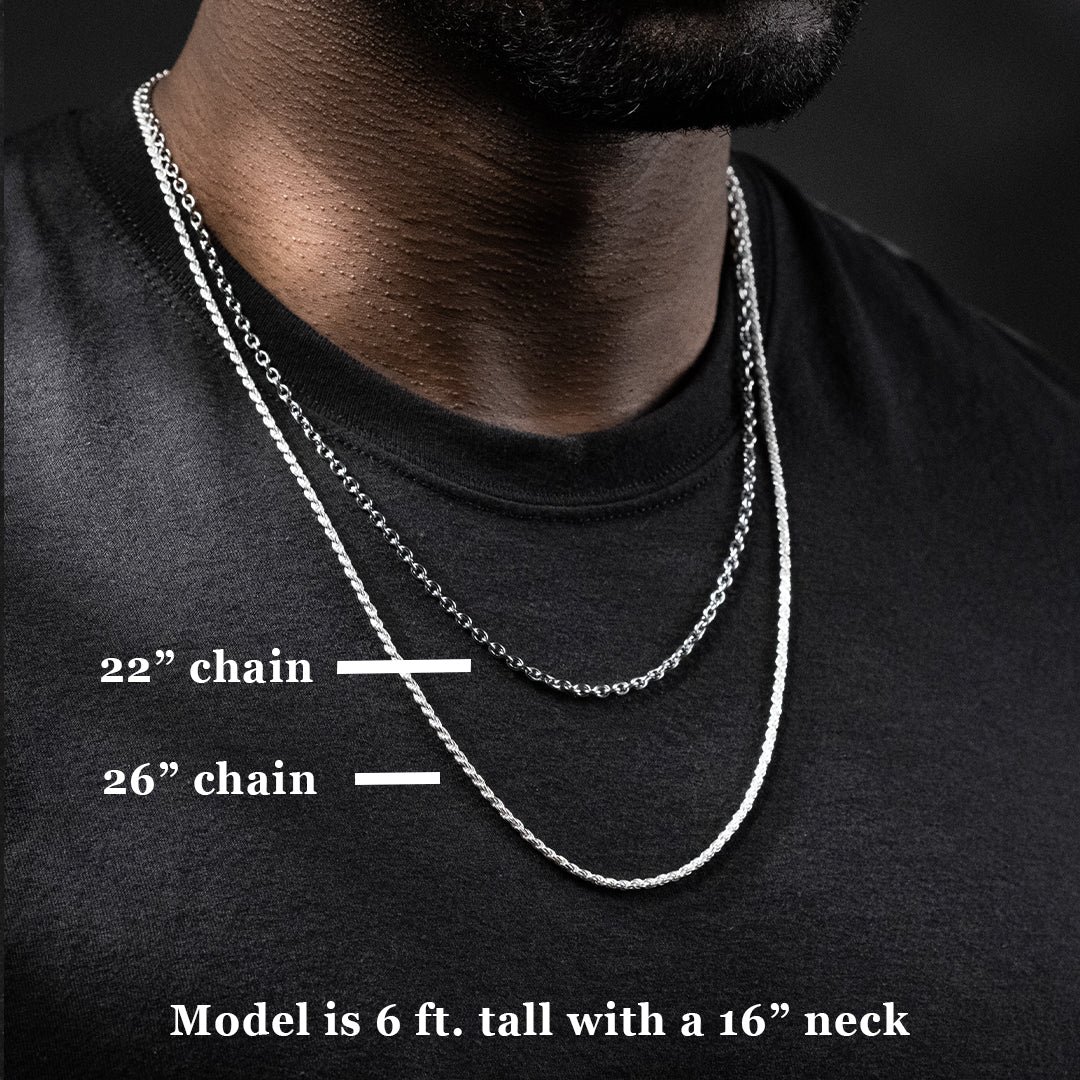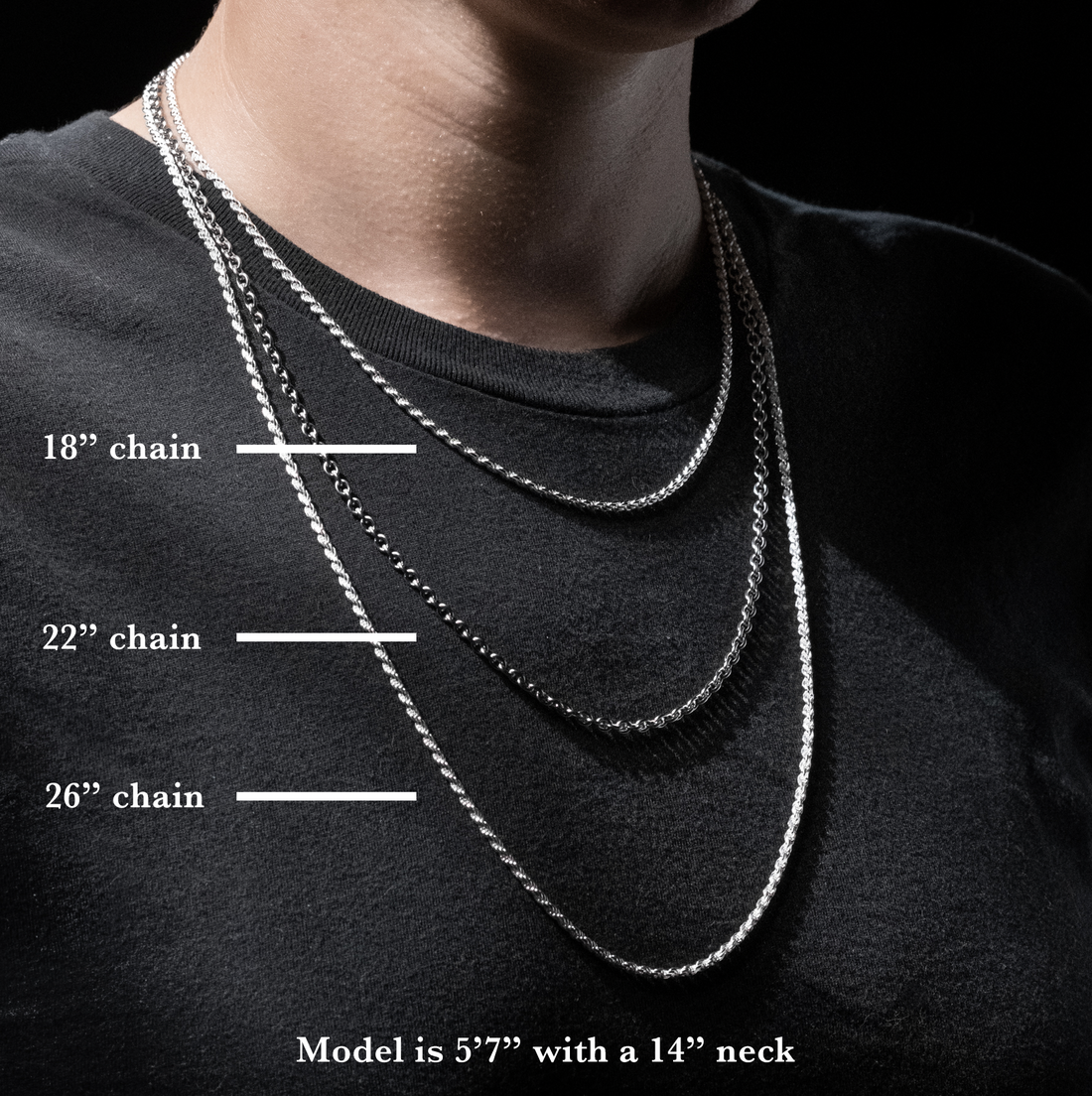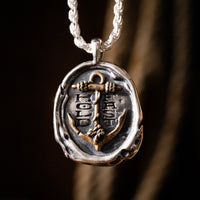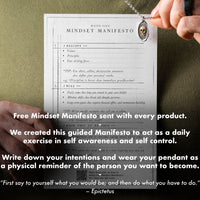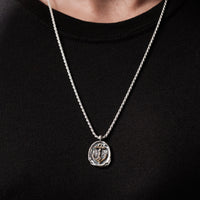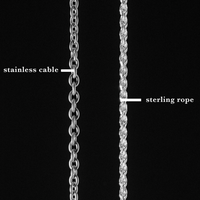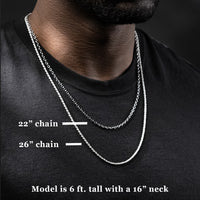 HOLD FAST - Brass Inlaid Anchor
-Every product is covered by our LIFETIME WARRANTY
-Handmade in the USA
-Fast Shipping
BECOME MORE SELF-AWARE AND FOCUSED IN 30 SECONDS
"I didn't realize how powerful my mindset could be. The pendants and Mindset Manifesto are daily tools I now use to keep me focused on what I value most in life and the better version of myself I am becoming."
From our latest collaboration with our good friend Zach Landrum (oldesoul on Instagram).

Hand-casted in the USA, this sterling silver wax seal pendant features an inlaid brass anchor that is flanked on either side by the words "HOLD FAST."

Historically, "hold fast" was a command given to sailors when approaching a storm, warning them to grip tight the ship's rigging to avoid being washed overboard by the waves and rain as the ship plunged through the sea. This necklace will help remind you to weather whatever storm life may throw at you by holding fast to what is important.
- Pendant:
•Measures approximately 1.2'' tall by 0.8'' wide
•.925 sterling silver, nickel-free
1.) Choose a pendant that speaks to you and will spark positive action in your life.
2.) Fill out your free guided Mindset Manifesto to figure out what is important to you in life and the type of behavior shifts you want to focus on every day.
3.) Read your personal manifesto every morning and wear your memento pendant daily as a physical reminder of your newly found direction.
RESPOND > REACT
Mindset Manifesto
How to use your pendant to create positive change in your life.
Customer Reviews
Write a Review
Ask a Question
02/03/2023
Ingrid E.

United States
Excellent in Every Way
This medallion is fantastic. I have purchased another after the first one we loved it so much.
12/30/2022
Jack B.

United States
What the " Hold Fast " pendant means to me...
" Hold Fast " reminds me daily to remember what is most important in " Holding Fast " to my faith in God and His Grace, Mercy, Peace, & Love that He gives to me and to others, as well as His Forgiveness to all, who ask for it...
12/01/2022
Mike C.

United States
Great job!
I am very impressed with the quality and craftsmanship. As a Navy veteran, I wear this proudly everyday!