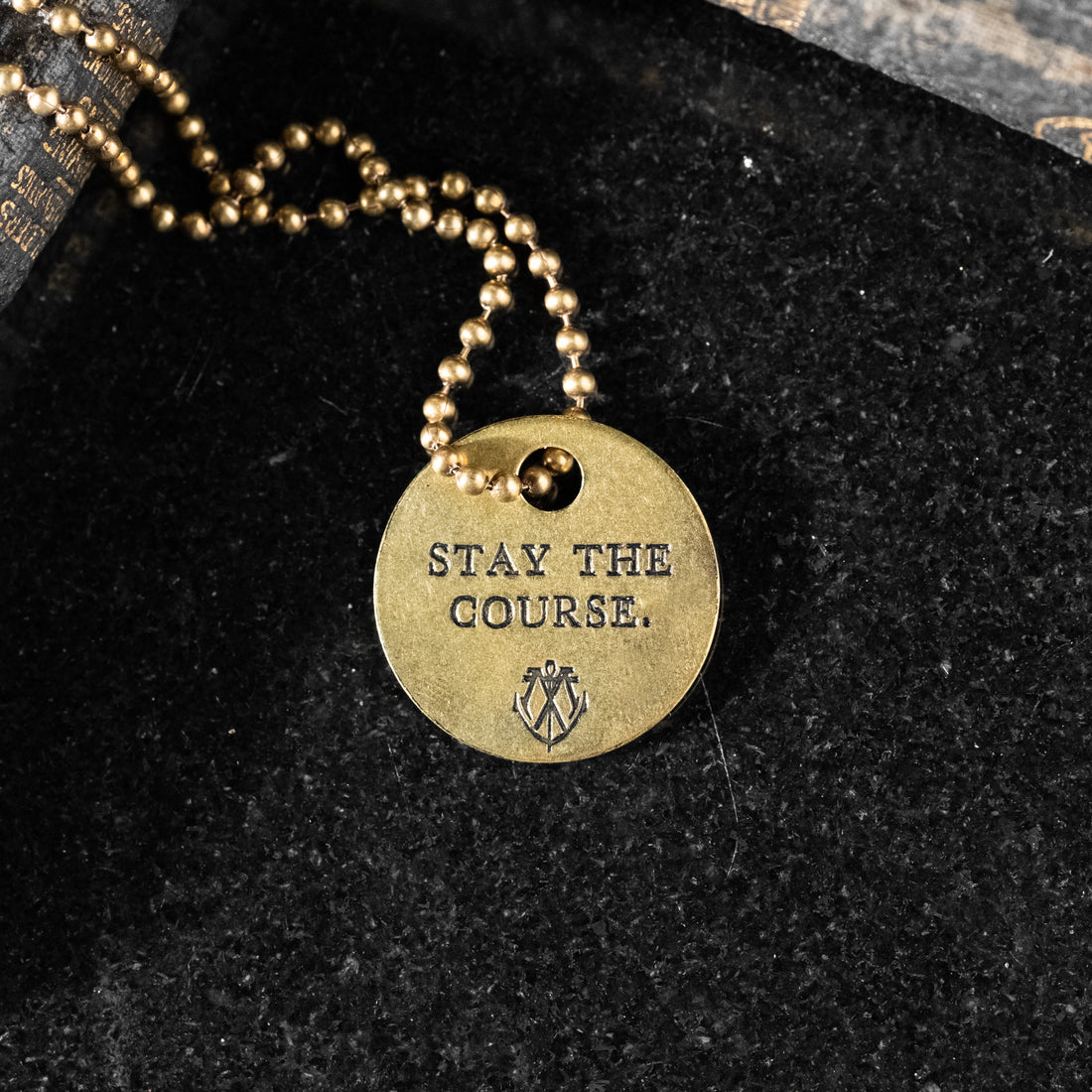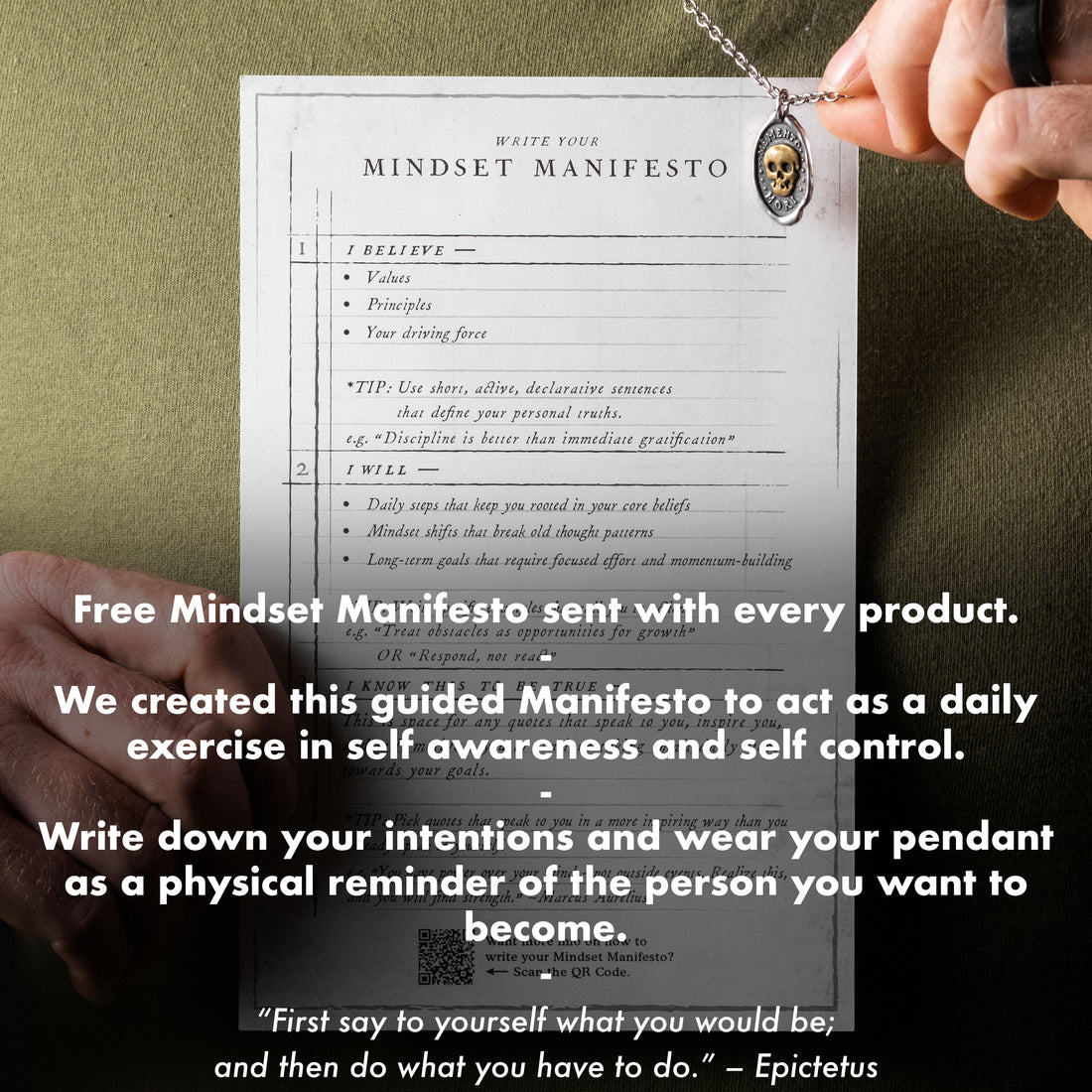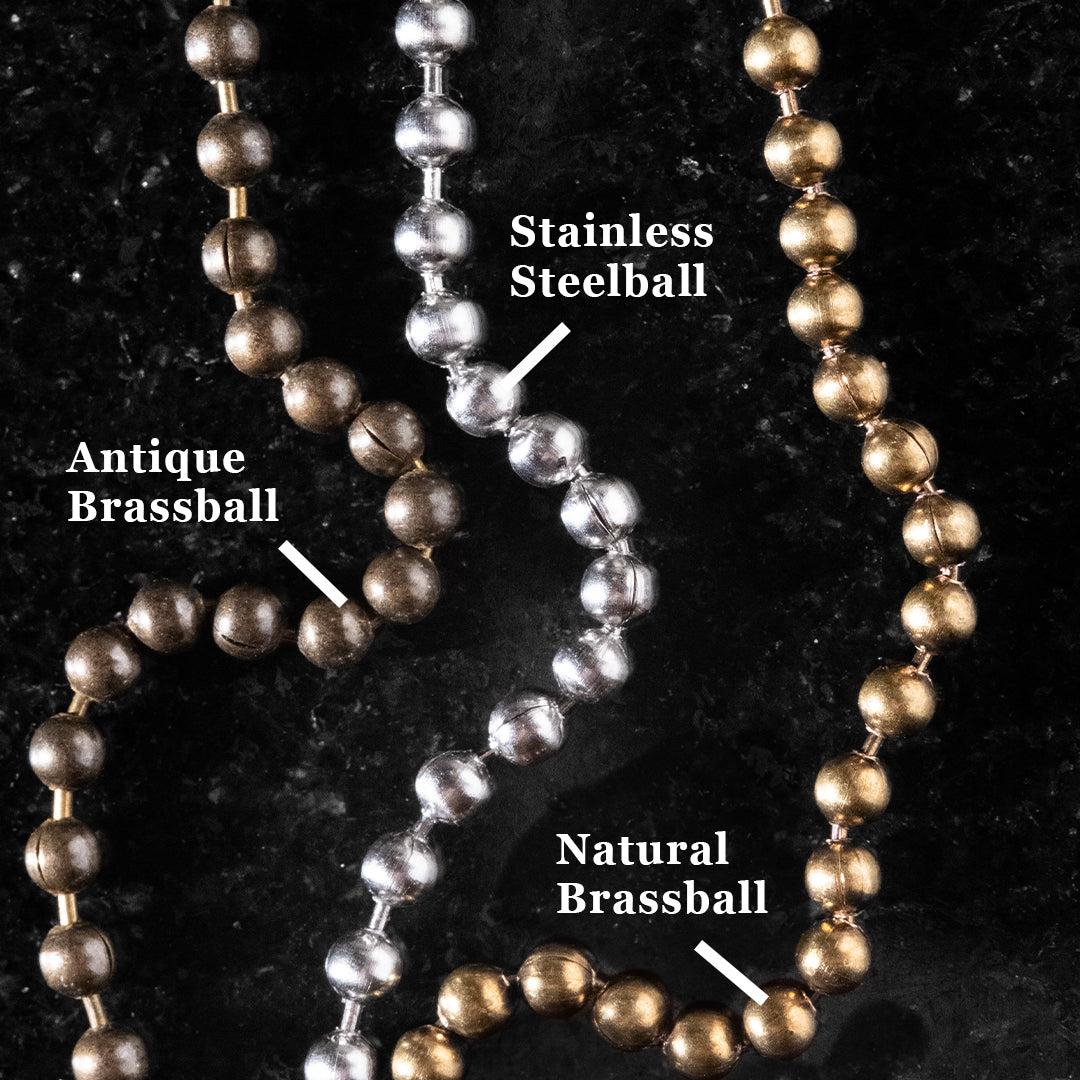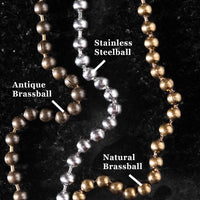 -Every product is covered by our LIFETIME WARRANTY
-Handmade in the USA
-Fast Shipping
BECOME MORE SELF-AWARE AND FOCUSED IN 30 SECONDS
"I didn't realize how powerful my mindset could be. The pendants and Mindset Manifesto are daily tools I now use to keep me focused on what I value most in life and the better version of myself I am becoming."
Hand-crafted from start to finish, this stamped coin features the phrase "Stay the course."
"Stay the course" means to hold to a chosen direction and pursue a goal regardless of obstruction or criticism, and is often used in discourse about battle tactics. While some scholars believed the phrase to have nautical origins, others have found evidence of the phrase being used in context of both land and sea. No matter the direction you choose or medium you travel through, this necklace will encourage you to stick to your goal and see it through to the end.
"Our greatest glory is not in never falling but in rising every time we fall." ~Confucius
- Coin pendant is 1" in diameter.

Purchase this coin as a keychain instead of a necklace here.

If you are unsure about which chain length to order, please read our suggestions on the FAQ page.

Please note: All our brass pendants are raw brass, meaning they are not electroplated and will develop a beautiful patina over time. We recommend polishing it with a soft cloth to help keep your pendant's original shine if you prefer the bright metal look.
1.) Choose a pendant that speaks to you and will spark positive action in your life.
2.) Fill out your free guided Mindset Manifesto to figure out what is important to you in life and the type of behavior shifts you want to focus on every day.
3.) Read your personal manifesto every morning and wear your memento pendant daily as a physical reminder of your newly found direction.
RESPOND > REACT
Mindset Manifesto
How to use your pendant to create positive change in your life.
Customer Reviews
Write a Review
Ask a Question
Reminder…
I love the chain and pendant, this is the perfect reminder to keep with me everywhere I go. There are so many things one can get distracted by nowadays so to me personally this is a reminder to stay the the course, my course, in life and not let myself get distracted by something not on it.
01/31/2022
Jen

United States
Motto
"Stay the Course" was my dads motto; something he always told us! I wear this everyday!
05/15/2021
Andrew P.

United States
Love it
Exactly what I wanted. Looks great, good quality, packaged well for shipping.