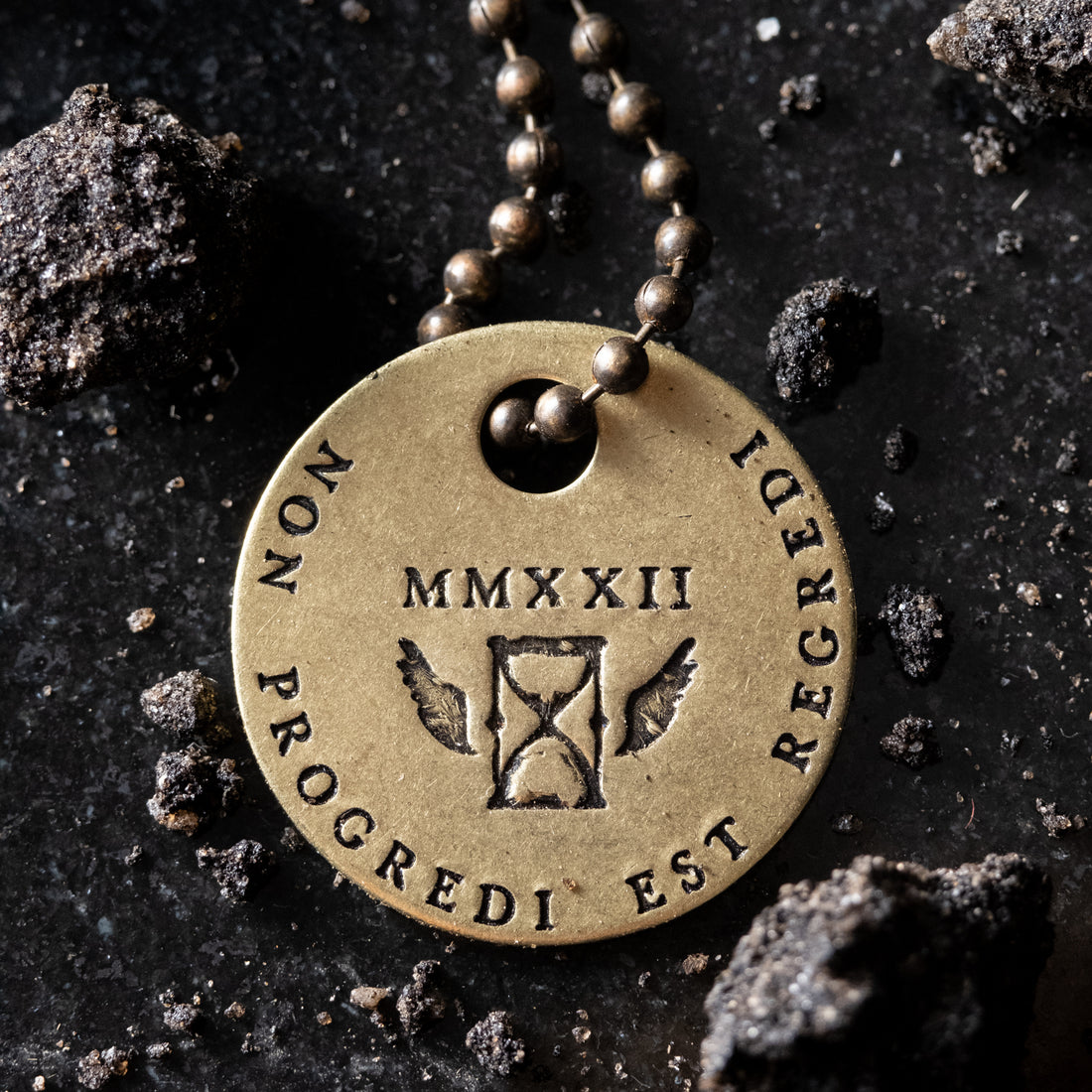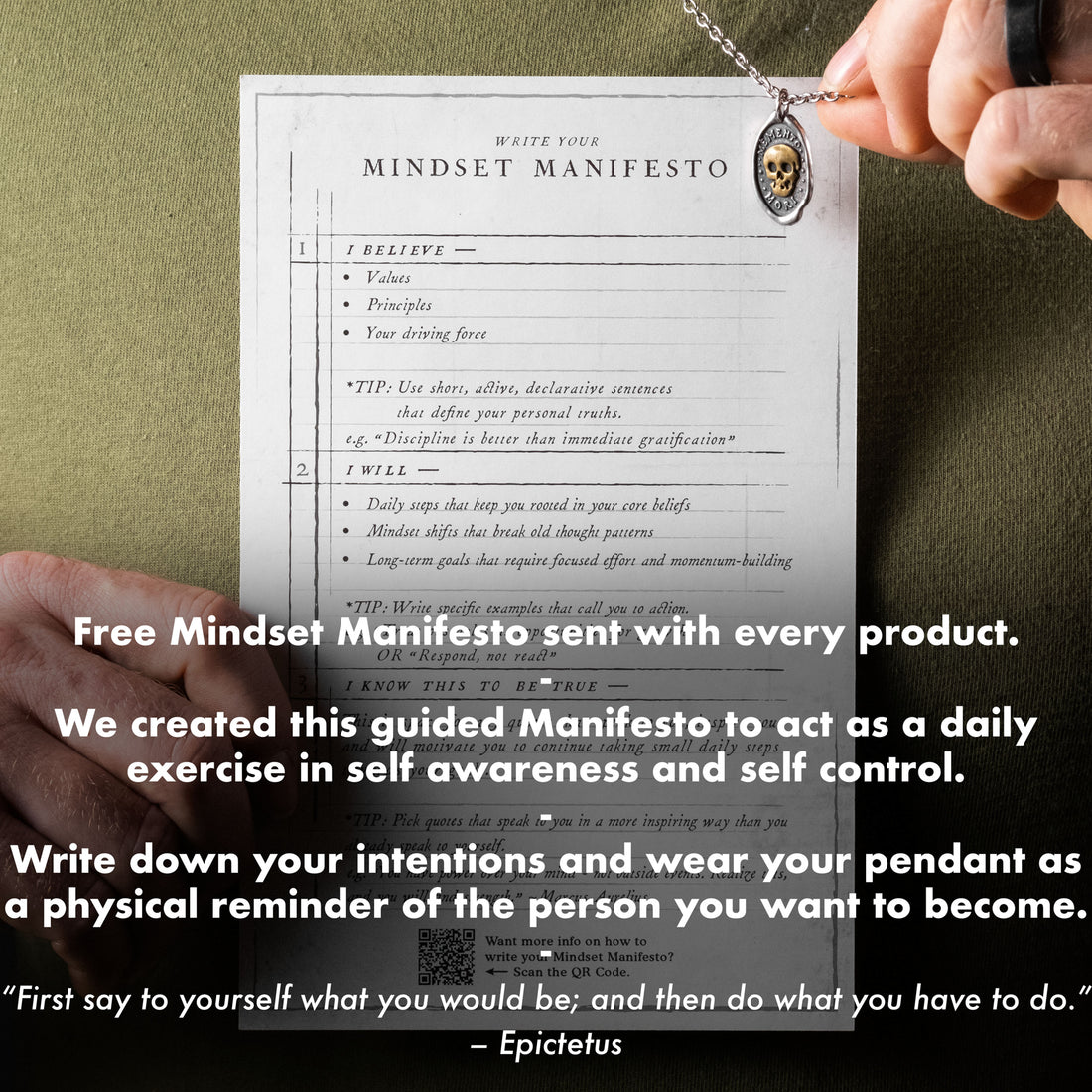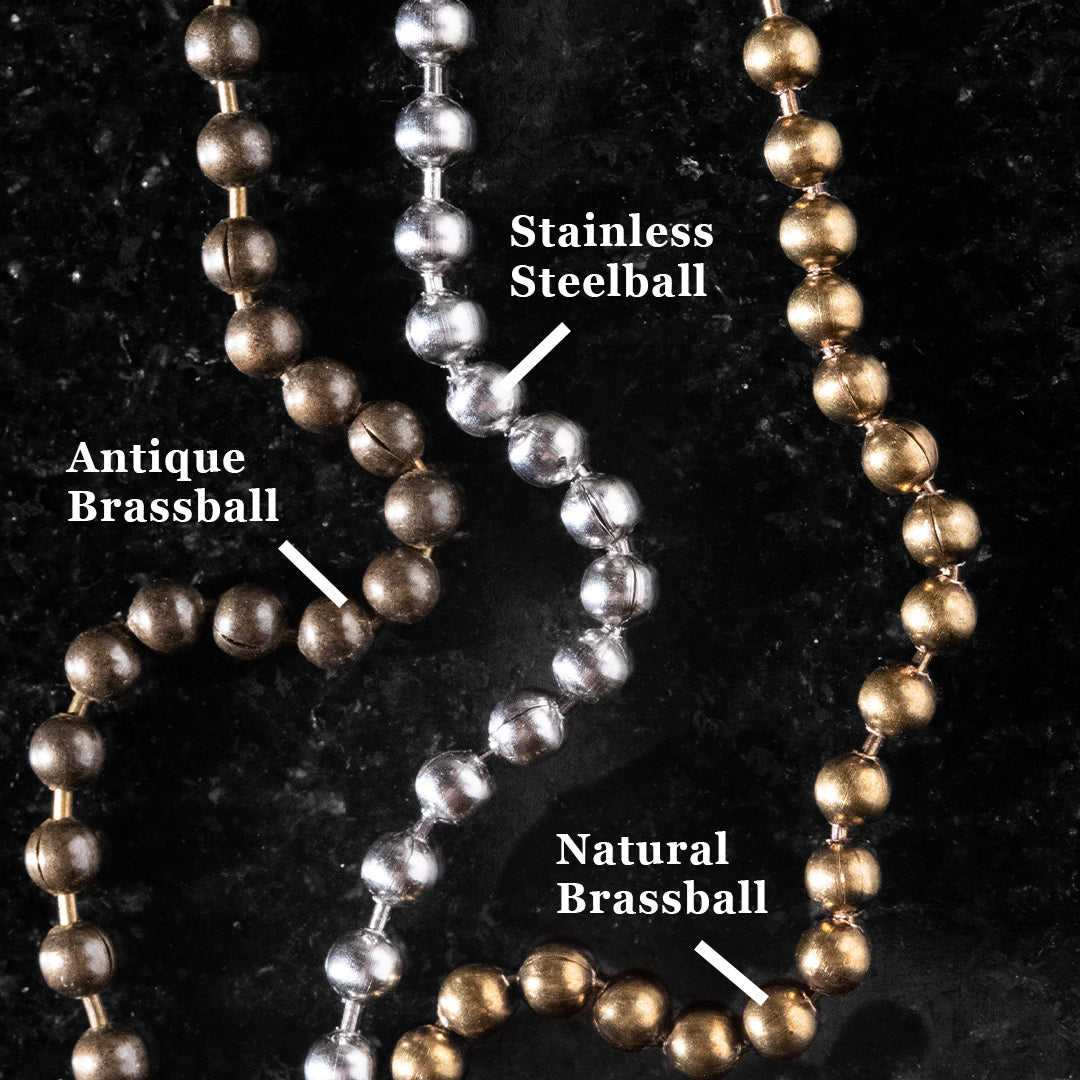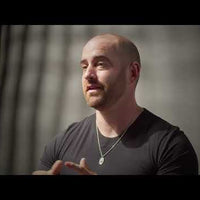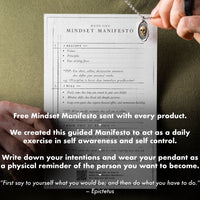 "NO PROGRESS MEANS REGRESSION"
LIFETIME WARRANTY
MADE IN U.S.A
FAST SHIPPING
The ONLY U.S.A. made premium jewelry brand
Part of our 2023 Motivation collection.

Hand-crafted from start to finish, this stamped brass coin features the Latin phrase NON PROGREDI EST REGREDI around the bottom edge of the coin, which means "To not go forward is to go backward" or "No progress means regression." The Roman numerals for 2022 (MMXXII, two thousand and twenty-two) are in the center of the coin over a winged hourglass.

We wanted to find a phrase that encompassed the spirit of 2022 for us and landed on this one. Much in the spirit of "stagnancy means death," we feel it is important to always strive forward towards our dreams and never settle for complacency. 2022 was an opportunity to make progress towards goals and we want that momentum to continue into 2023. While your amount of progress may change day to day, every bit of movement counts as headway and we encourage you to keep advancing!
- Coin pendant is 1" in diameter.

Purchase this coin as a keychain instead of a necklace here.

If you are unsure about which chain length to order, please read our suggestions on the FAQ page.
Do you strive for daily self-improvement? Are you eager to cultivate a Growth Mindset?
Embark on a transformative journey with our NO-COST 30-day Mindset Shift Challenge: Experience profound changes in your perspective through the contemplation of your mortality, defining your WHY in life, and integrating daily practices that will help keep your focus on what truly matters in life.
The daily reminder you didn't know you needed...
Stoic Wisdom + American Craftsmanship
- EMBODY YOUR ETHOS -
RESPOND > REACT
Mindset Manifesto
How to use your pendant to create positive change in your life.
Customer Reviews
Write a Review
Ask a Question
Love what the company stands for
I've always been the kind of person to notice or hunt for quotes and write down the ones that inspire me- usually in the form of post-its or notes in my phone. When this company came across my social media, I was initially attracted to the round, bronze, hand-stamped look. Once I began to browse the site, several of the phrases captured my attention, so I ordered one right away. I appreciate how some of the phrases are in Latin, and I really hope the company does more of that, or puts a quote on the backside with a pic on the front. Some of the phrases I really like I'm not sure I want everyone around me to easily read. I like the privacy of knowing what I chose and why, but not always explaining it to other people. Also, I wish the necklace didn't flip over constantly. It does need another piece so it lays flat against the chest. Other than that, I'll probably buy again!