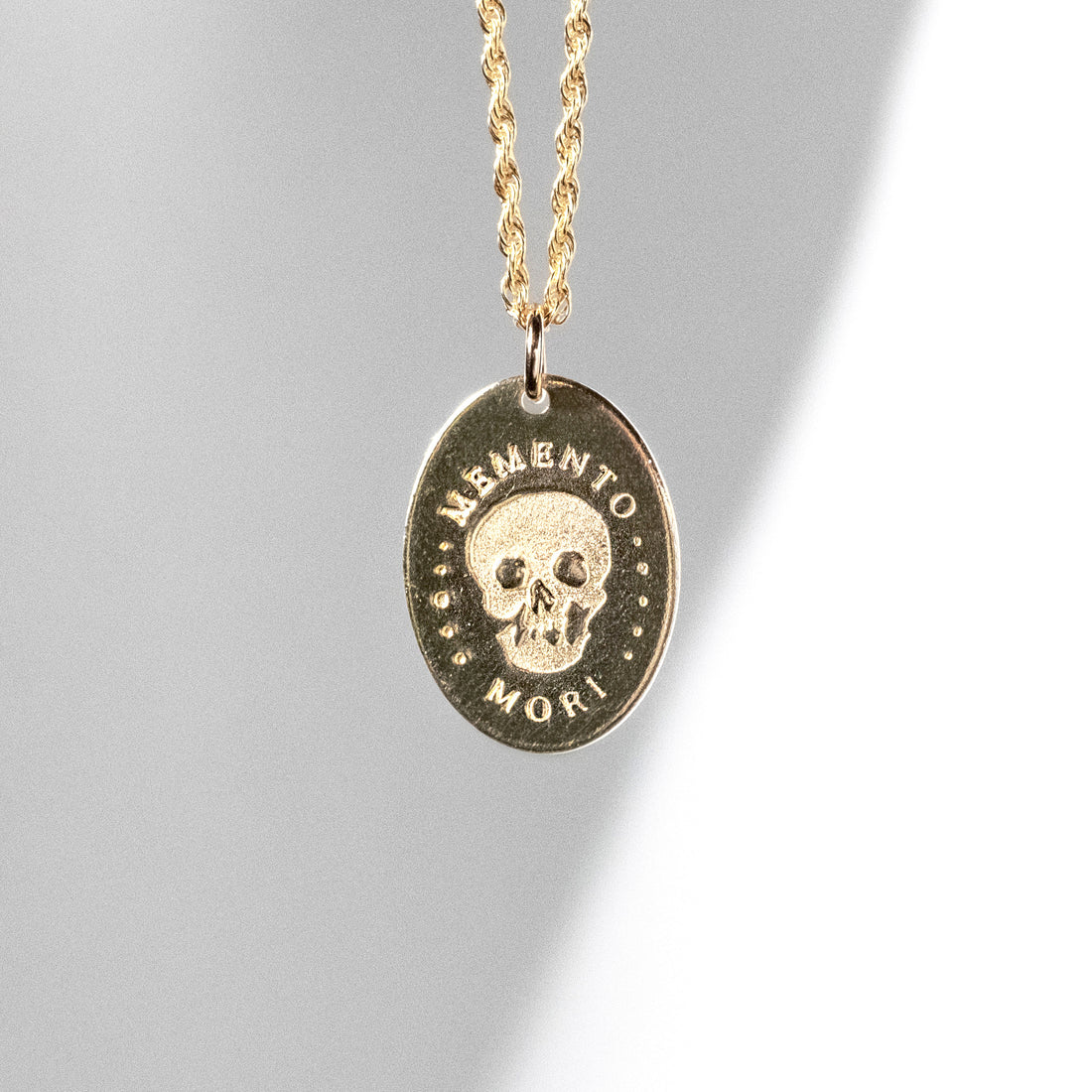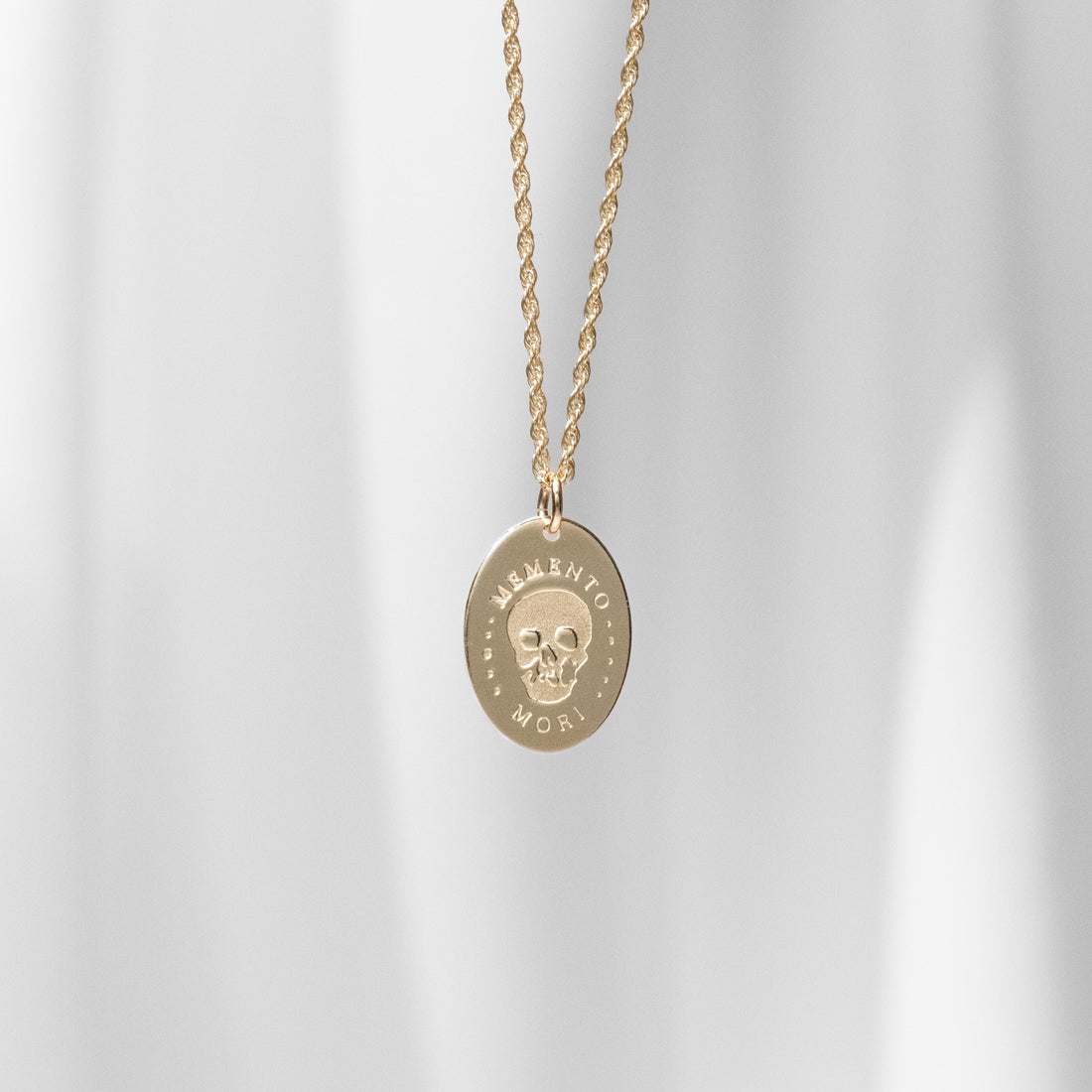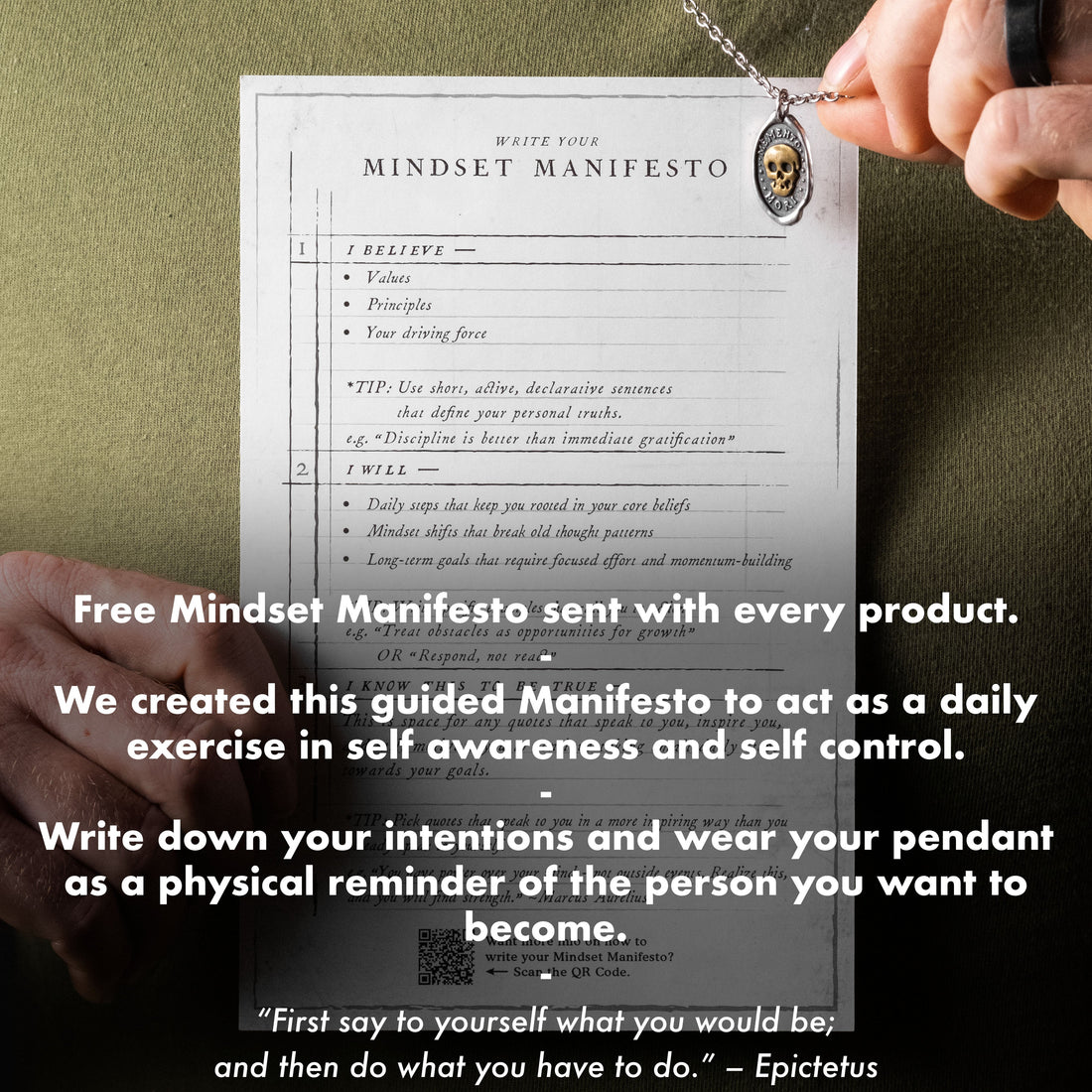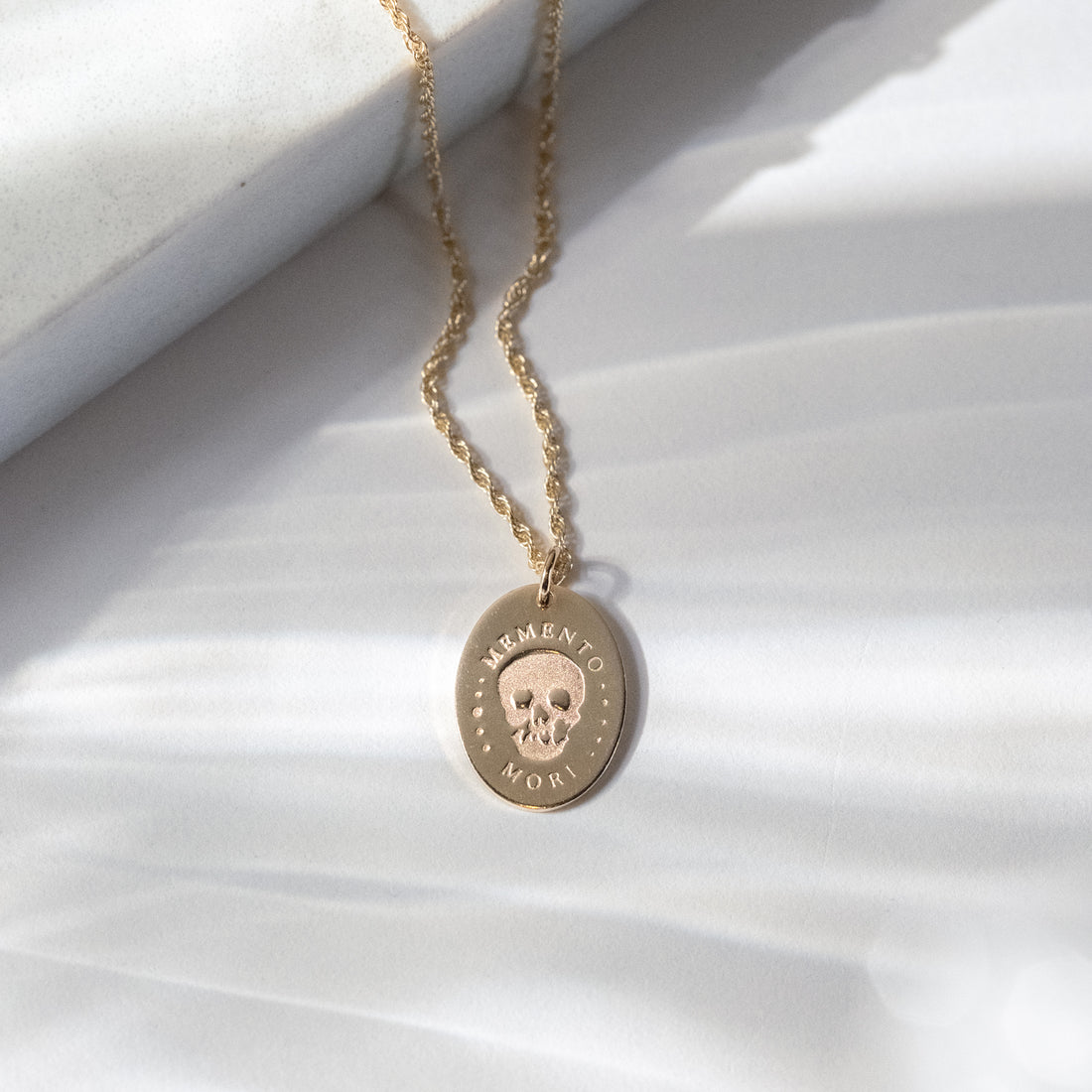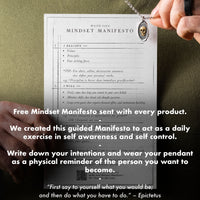 -Every product is covered by our LIFETIME WARRANTY
-Handmade in the USA
-Fast Shipping
BECOME MORE SELF-AWARE AND FOCUSED IN 30 SECONDS
"I didn't realize how powerful my mindset could be. The pendants and Mindset Manifesto are daily tools I now use to keep me focused on what I value most in life and the better version of myself I am becoming."
Hand-crafted from start to finish, this stamped necklace features the Latin phrase MEMENTO MORI curving around a skull (a smaller version of our sterling wax seal design for the same phrase).
MEMENTO MORI means "Remember you will die." Let this side of the pendant remind you to live every day to its fullest potential, for we are not promised tomorrow - just as the phrase conveys, death is inevitable. This phrase and its imagery (usually a human skull) has been around since the medieval period with roots in classical antiquity and Christianity, but it is still just as relevant today. This is not a morbid message, but instead a positive reminder to make the most of every moment you are given, to recognize the opportunity in every day we wake up and keep breathing. How do you want to live life? To its fullest, or with regrets of joy undiscovered? Life is fleeting, so treasure every gift, and guide others to that same appreciation for life.
- Oval pendant
•14/20 yellow gold-filled
•13mm wide x 18mm tall
•Made in USA
- Chain
•14/20 gold-filled rope chain
•18" with soldered jump rings for extra strength
•Made in USA
1.) Choose a pendant that speaks to you and will spark positive action in your life.
2.) Fill out your free guided Mindset Manifesto to figure out what is important to you in life and the type of behavior shifts you want to focus on every day.
3.) Read your personal manifesto every morning and wear your memento pendant daily as a physical reminder of your newly found direction.
RESPOND > REACT
Mindset Manifesto
How to use your pendant to create positive change in your life.
Customer Reviews
Write a Review
Ask a Question