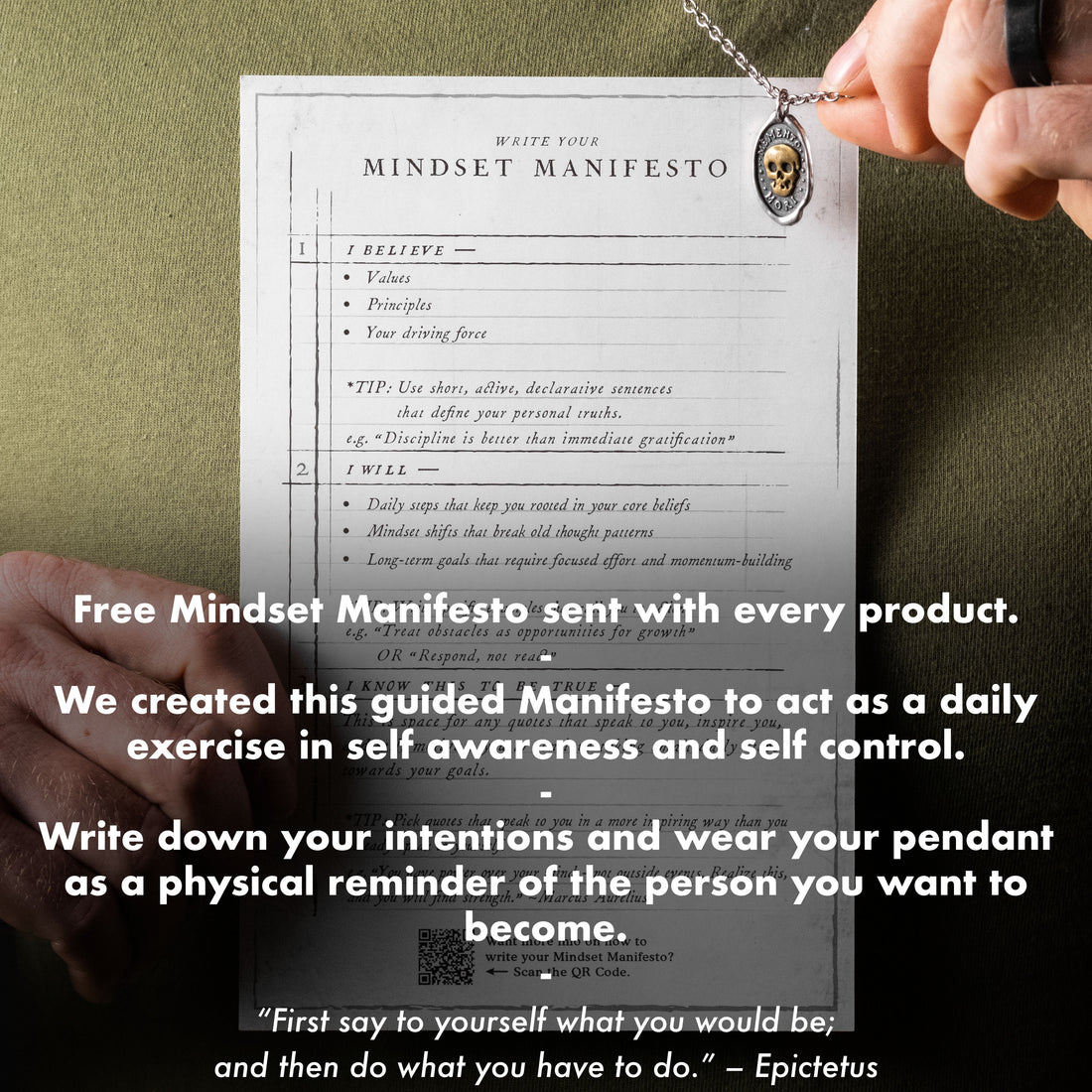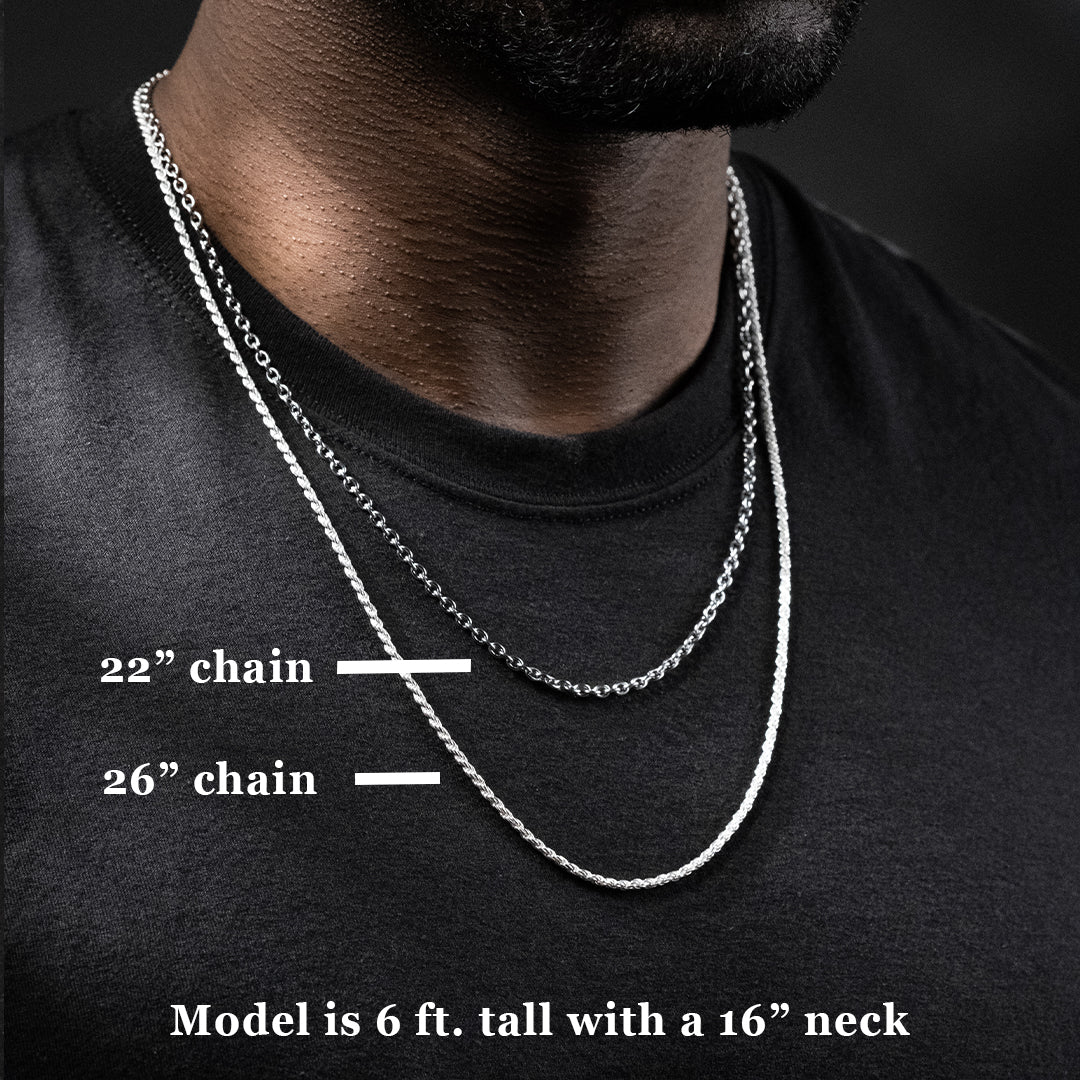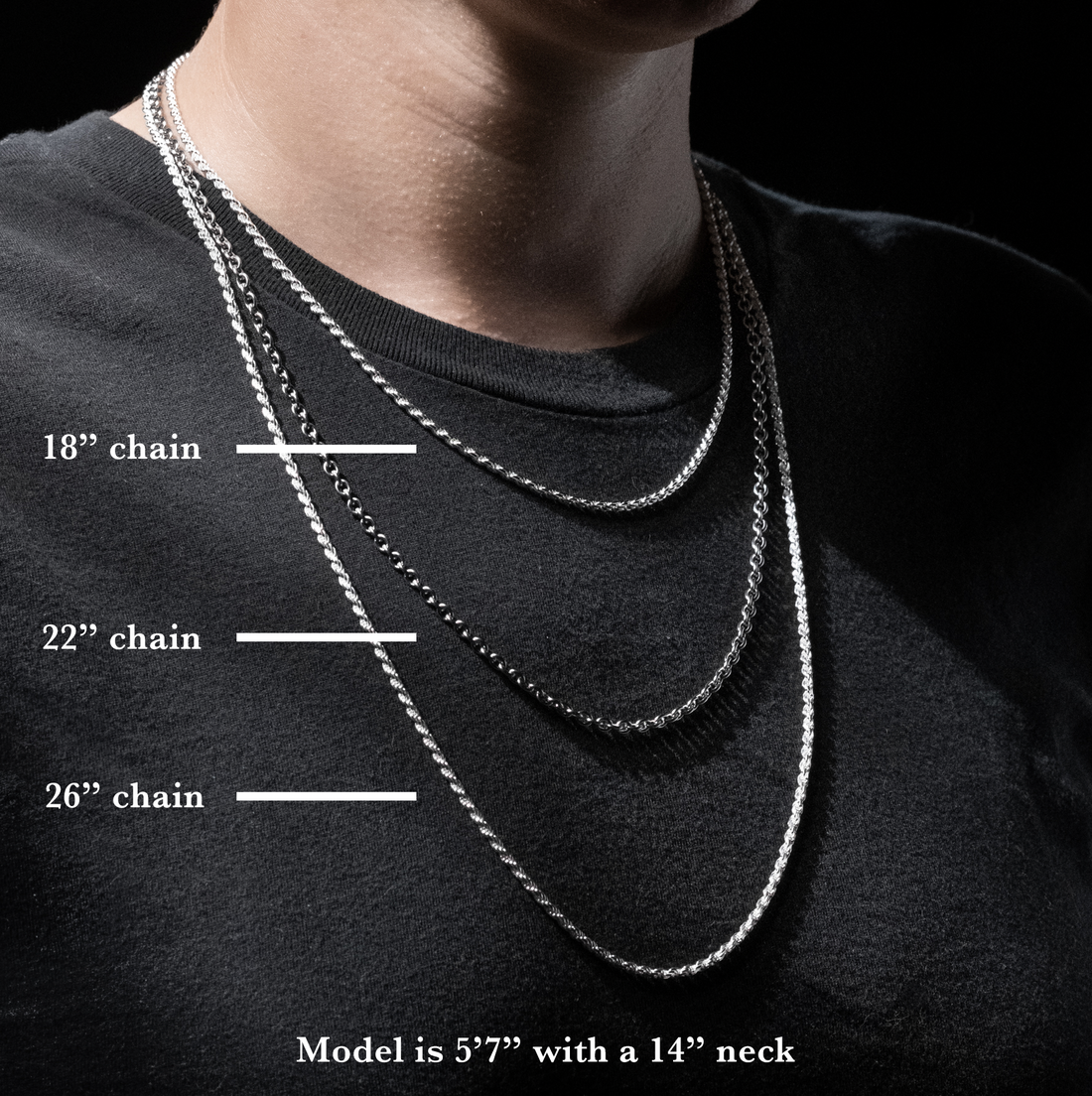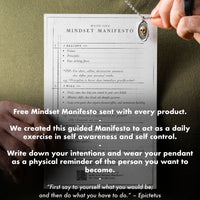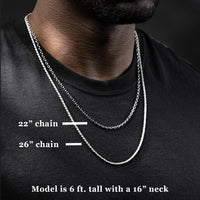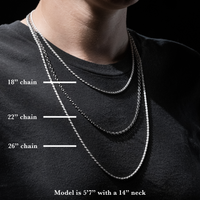 -Every product is covered by our LIFETIME WARRANTY
-Handmade in the USA
-Fast Shipping
BECOME MORE SELF-AWARE AND FOCUSED IN 30 SECONDS
"I didn't realize how powerful my mindset could be. The pendants and Mindset Manifesto are daily tools I now use to keep me focused on what I value most in life and the better version of myself I am becoming."
Hand-crafted from start to finish, this brass block pendant features the 4 Stoic Virtues stamped on across all 4 sides. These virtues are thought to be derived from the writings of the Greek philosopher Plato, and many other orators and thinkers spoke about these skills as well.
WISDOM - the quality of having experience, knowledge, and good judgement. The ability to discern what you can control in life and let that knowledge inform your actions.
COURAGE - strength in the face of pain or grief. The ability to face down difficulties of life with dignity, persistence, and fortitude and to hold to your principles. Boldness in obedience to wisdom.
JUSTICE - just behavior or treatment. The duty to our fellow beings to do no harm, to do good to one another, to remain steadfast and trustworthy. Using courage as a tool in defense of others, with respect to the bond of human society.
TEMPERANCE - moderation in action, thought, or feeling; restraint. The ability to execute self-control in all things - material goods, emotions, and mindset. Refraining from extremes for our own well-being and for the sake of justice.
The pendant's pleasant weight against your chest will provide a constant nudge to live out this ideal.
- Pendant measures 1.5" x 0.25" x 0.25"

-Each pendant is hand finished giving every pendant a unique, one-of-a-kind look.

If you are unsure about which chain length to order, please read our suggestions on the FAQ page.

Please note: All our brass pendants are raw brass, meaning they are not electroplated and will develop a beautiful patina over time. We recommend polishing it with a soft cloth to help keep your pendant's original shine if you prefer the bright metal look.
1.) Choose a pendant that speaks to you and will spark positive action in your life.
2.) Fill out your free guided Mindset Manifesto to figure out what is important to you in life and the type of behavior shifts you want to focus on every day.
3.) Read your personal manifesto every morning and wear your memento pendant daily as a physical reminder of your newly found direction.
RESPOND > REACT
Mindset Manifesto
How to use your pendant to create positive change in your life.
Customer Reviews
Write a Review
Ask a Question
Filter Reviews:
pendant
version
Marcus Aurelius
prominence
virtues
words
side
08/15/2023
Josef M.

United States
Stoic Virtues
As a fan of Marcus Aurelius and the stoic virtues, this pendant was special to me. I love the simple design and the prominence of the virtues on each side. They remind me of how to live.
03/22/2023
Tom H.

United States
Awesome
I love this 4 virtue pendant. I wear mine everyday. I was hoping to come back and get the stainless version but they're sold out. I hope it comes back soon. I love this inspiring pendant.
03/07/2023
Jason K.

United States
Great Necklace!
The words are cut super clear! It is way nicer than I even expected! Also it is heavier than expected.