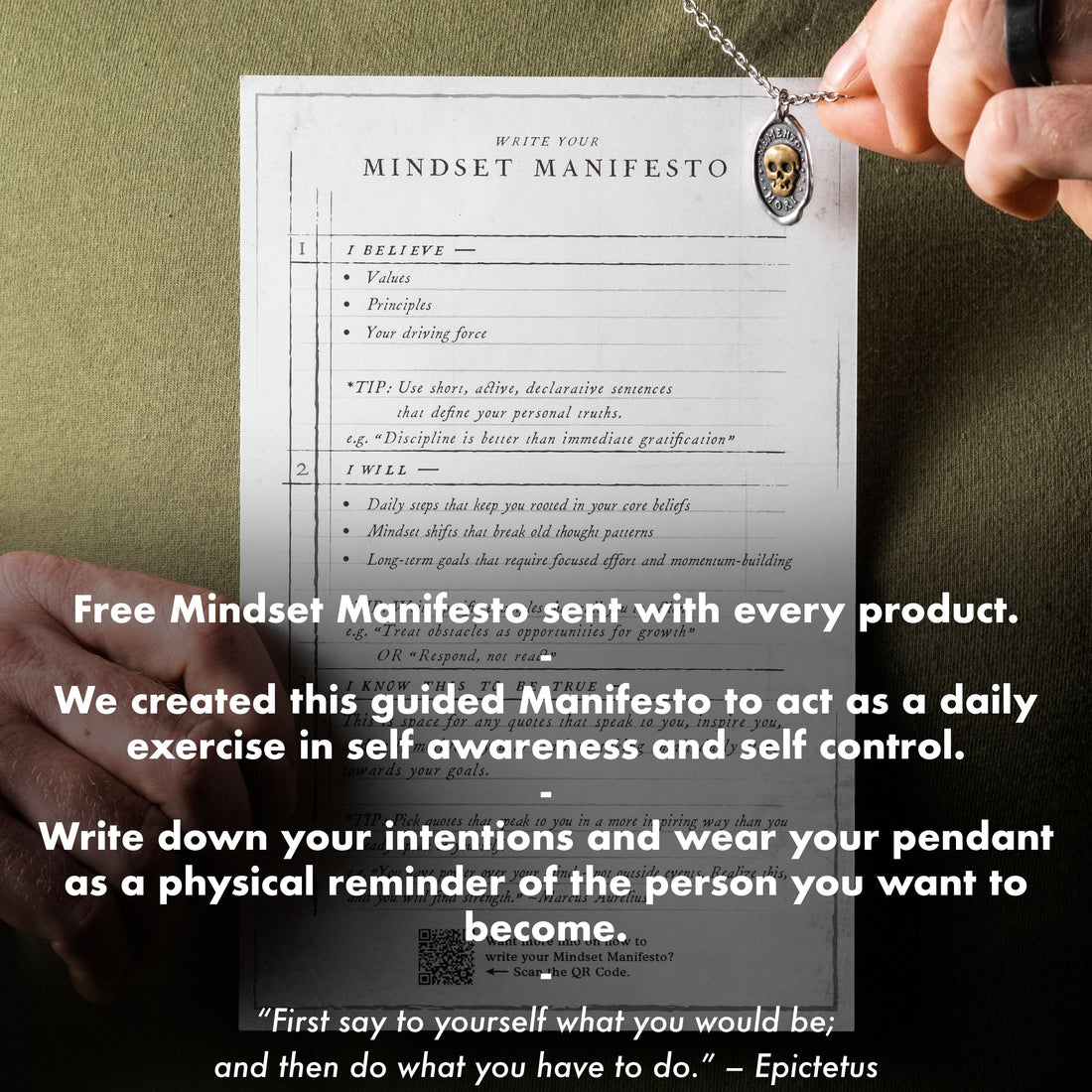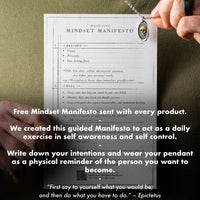 -Every product is covered by our LIFETIME WARRANTY
-Handmade in the USA
-Fast Shipping
BECOME MORE SELF-AWARE AND FOCUSED IN 30 SECONDS
"I didn't realize how powerful my mindset could be. The pendants and Mindset Manifesto are daily tools I now use to keep me focused on what I value most in life and the better version of myself I am becoming."
Hand-crafted from start to finish, this stamped coin features the phrase "Work hard stay humble."
This necklace serves as a reminder to put your whole heart into your work, but never let your success go to your head. The diligence of continuing to put in the same amount of effort no matter what praise you win will ensure that your pride won't cause you to fall and that you will be confident of the quality you have to offer. Choose this necklace to challenge yourself to grow in both work ethic and humility.
"While you're out there partying, horsing around, someone out there at the same time is working hard. Someone is getting smarter and someone is winning. Just remember that." ~Arnold Schwarzenegger
- Coin pendant is 1" in diameter.

Purchase this coin as a keychain instead of a necklace here.

If you are unsure about which chain length to order, please read our suggestions on the FAQ page.

Please note: All our brass pendants are raw brass, meaning they are not electroplated and will develop a beautiful patina over time. We recommend polishing it with a soft cloth to help keep your pendant's original shine if you prefer the bright metal look.
1.) Choose a pendant that speaks to you and will spark positive action in your life.
2.) Fill out your free guided Mindset Manifesto to figure out what is important to you in life and the type of behavior shifts you want to focus on every day.
3.) Read your personal manifesto every morning and wear your memento pendant daily as a physical reminder of your newly found direction.
RESPOND > REACT
Mindset Manifesto
How to use your pendant to create positive change in your life.
Customer Reviews
Write a Review
Ask a Question
07/15/2021
Justen R.

United States
Nice piece
The item is very nice but the 18 in chain is shorter than pictured. I wish I would have gotten a 20 in.
06/18/2021
Dustin R.

United States
Neat
Well made, fun little reminder for a great price. It's also cool that they're digging wells with some of the proceeds.
06/09/2021
Matt H.

United States